Geneva show: Vauxhall tests the water with Astra VXR Extreme
Astraaagh!
---
Published 26 February 2014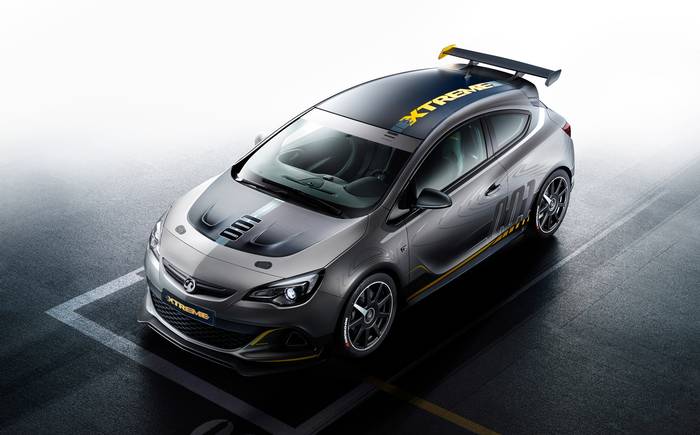 Derived from last year's Astra Cup race car that competed in the Nürburgring Endurance Championship the VXR Extreme is, thanks to a 2-litre turbocharged engine producing over 296bhp, the most powerful front-wheel-drive car Vauxhall has ever made.
Along with the hike in power, up from the standard VXR's 276bhp, Vauxhall has trimmed 100kg from the car's weight by replacing the 9.3kg steel roof with one made of carbon fibre, and weighing just 2.6kg. It claims this has lowered the Extreme's centre of gravity, so improving agility and handling. Key components, including the rear wing, bonnet and wheels, are also made of carbon fibre. At the same time, Vauxhall has replaced the steel wings with ones made of aluminium.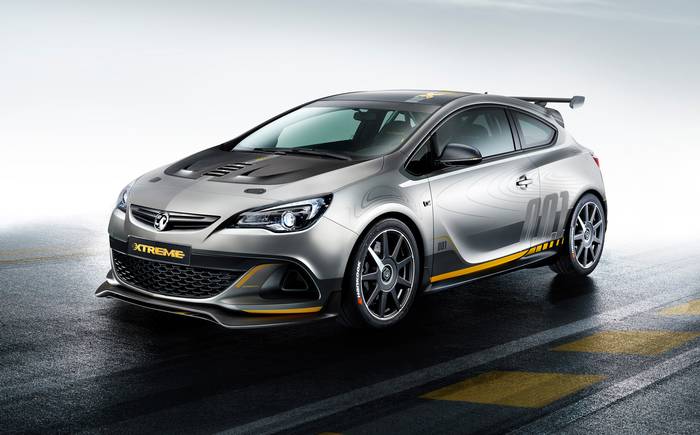 Together, these improvements should yield a 0-60mph sprint time comfortably below the standard VXR's 5.9 seconds. Uprated brakes and tyres, and adjustable dampers complete the package.
If public reaction at Geneva is as positive as it expects, Vauxhall plans a low-volume production run for the Extreme. Expect it to attract a healthy premium over the Astra VXR, which costs £27,260.