Geneva 2013: Enzo replacement called LaFerrari, produces 950bhp
Fastest, most expensive Ferrari ever revealed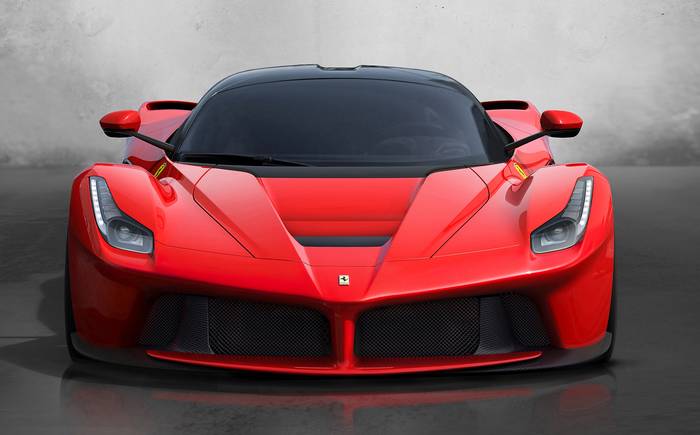 The new car has a top speed is speed is 218mph and Ferrari has said it will build just 499 examples, each to be sold for around £1 million. Approximately 50 of the left-hand drive only cars are to be sold in the UK with a colour choice of red, yellow or black.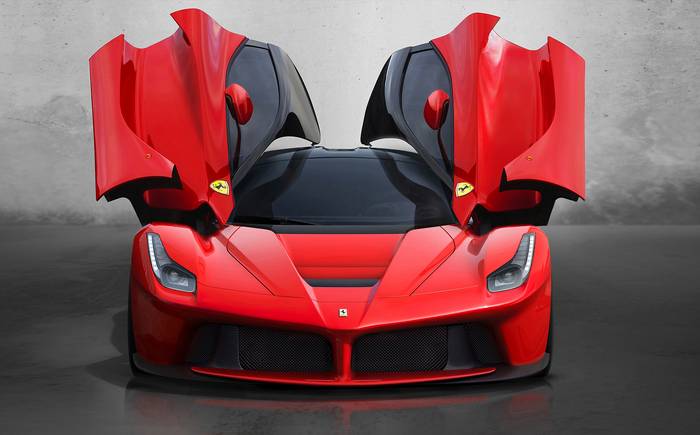 The LaFerrari is the latest in a long line of limited edition extreme Ferraris that started with the 288GTO in 1984 and includes the F40 and F50, but even compared to the most recent Enzo, the LaFerrari has almost half as much power again. And while its engine is not quite so powerful as that in the 986bhp Bugatti Veyron, the LaFerrari is believed to weigh around 1350kg, compared to the Bugatti's 2000kg which means the Veyron would need around 1400bhp just to offer the same power to weight ratio.
Ferrari claims the secret of the LaFerrari lies in technology and skills learned in Formula 1 and now applied directly to the road car and while no F1 team divulges the power of their engines, it is clear the LaFerrari is significantly more powerful than Fernando Alonso's Sunday afternoon transport. Ferrari claims its knowledge of the Kinetic Energy Recovery System (KERS) used in F1 directly influenced how the 161bhp electric motor assists the 789bhp V12 motor: under heavy acceleration the electric motor effectively acts as a power booster generating instant torque.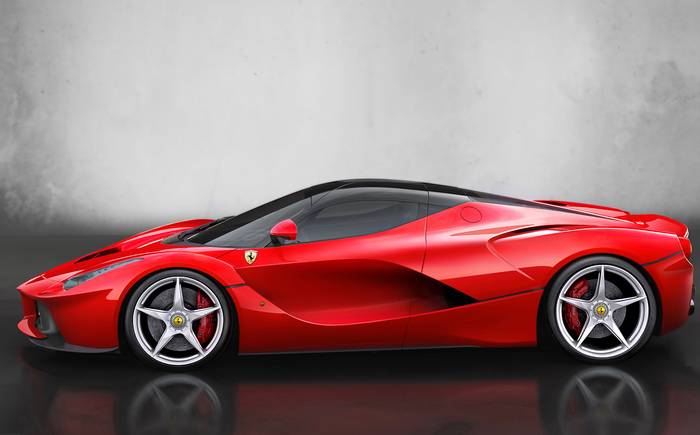 The chassis and body is made from four different kinds of carbon-fibre, all prepared in the same racing department and in the same way as its F1 cars. And like its racing cars, the seating position is fixed so the driver sits in the best position from the point of weight distribution while the pedals and steering wheel move to meet the driver and not the other way around.
Compared to the £866,000 McLaren P1 also revealed in production form at the Geneva Motorshow, the Ferrari is 47bhp more powerful though both manufacturers make the same acceleration claims. The McLaren will be more scarce, with just 375 units to be built and, unlike the Ferrari can be driven on electric power alone. In the Ferrari's favour is the fact that it is a clean sheet design while the P1 is based on an adapted monocoque from the extant 12C. Both cars are said to be able to lap the Nurburgring Nordschleife in under 7min, which would be the fastest times ever recorded for fully certified, production road cars.