Genesis boss: Aircraft-style steering yokes might be cool but safety must rule
Tesla, Lexus and Toyota all have cars on sale with optional yokes
While several car makers are rushing to reinvent the wheel by introducing aircraft-style yoke steering controllers, the global boss of Genesis says that customer demand and safety, rather than what's considered "cool", will be the key factors in determining the best shape for the company's future steering wheels.
In 2019 the Korean brand, which is part of the Hyundai Motor Group, unveiled the Mint Concept (below) — its vision for a premium electric city car that featured a rectangular steering wheel. However, more recent Genesis concept cars, including the striking X Concept, have included more traditional circular steering wheels (though with flattened lower sections).
Asked for his thoughts on the recent introduction of steering yokes on production cars from Tesla and Toyota, Genesis's executive vice president and global head, Mike (Min Kyu) Song, said he would ultimately be guided by customers and safety considerations but implied that anything other than a circular wheel is a choice of style over substance.
"Design-wise we can come up with a D shape, or a rectangle shape, or round, but still we don't know which one our customer wants: looking cool or easy to use," he told Driving.co.uk.

"In some countries, people need to be able to put one hand on the [top of the] wheel and look behind when reversing. [In that case] which is better, round or a D shape? I don't know."
One of the focuses for Genesis is in creating an "effortless" experience for owners, it was explained, and that includes the way in which the car is steered. Getting it right means siding with either the company's practicality-focused engineers or the more creative designers, Song said.
"Sometimes when we look at our designers and engineers, the engineers have more prudency," he said. "Sometimes I side with the designers because the engineers have too much continuity. But we need balance."
When asked if Genesis might offer a yoke or rectangular steering wheel as an option in future, Song said, "[As an] option could be a good idea. It's all related to customer appropriateness and safety."
American electric car company Tesla made headlines in 2021 when it revealed it would be releasing an updated version of its Model S and Model X cars with U-shaped steering yokes. When the legality of such steering inputs was called into question, Driving.co.uk contacted the UK's Department for Transport (DfT), which confirmed there are no regulations that stipulate the shape or size of the steering controller.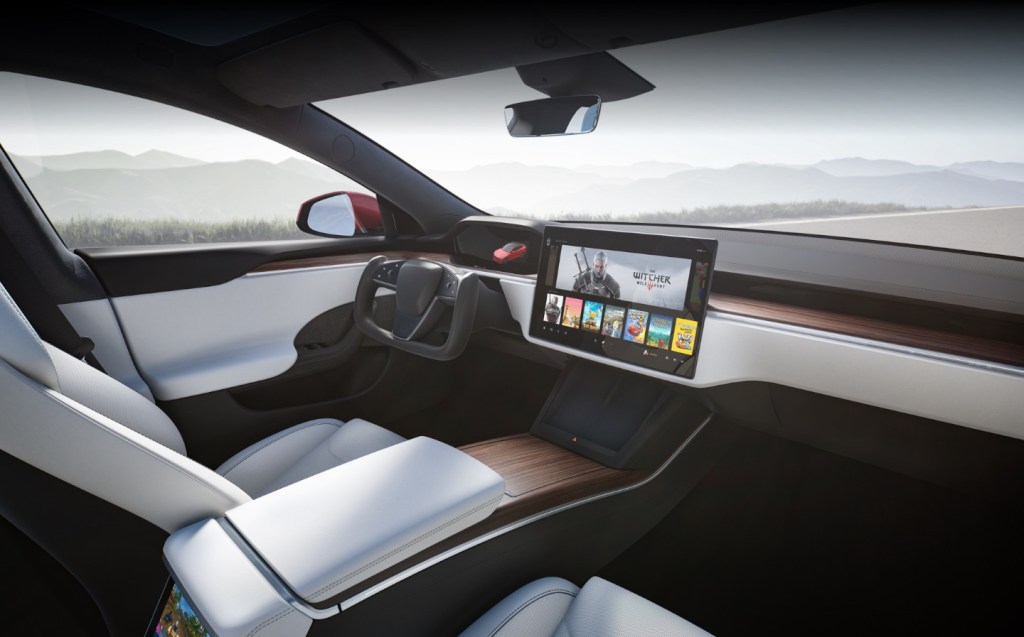 Toyota, and its premium car arm Lexus, followed Tesla in pursuing this style of steering device. The Toyota bZ4X and Lexus RZ 450e both feature a yoke as an option. However, unlike the Tesla models, the Japanese brands' systems feature steering-by-wire, with no physical linkage to the steering rack, along with a progressive steering system called "One Motion Grip" that incrementally increases the angle of the wheels as the yoke is turned. That means that full lock from the straight ahead position is 150°, eliminating the need for hand-over-hand turns.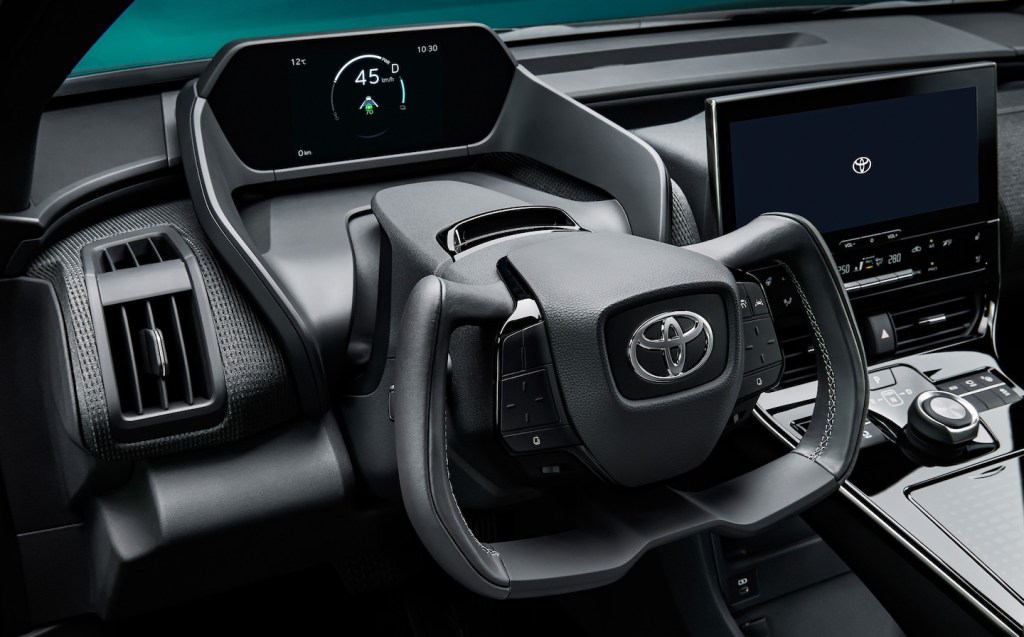 In January this year, Sony and Honda announced that their first car would feature a yoke. Peugeot also hinted that it was rethinking steering controller design when it showed off a concept car with a rectangular device.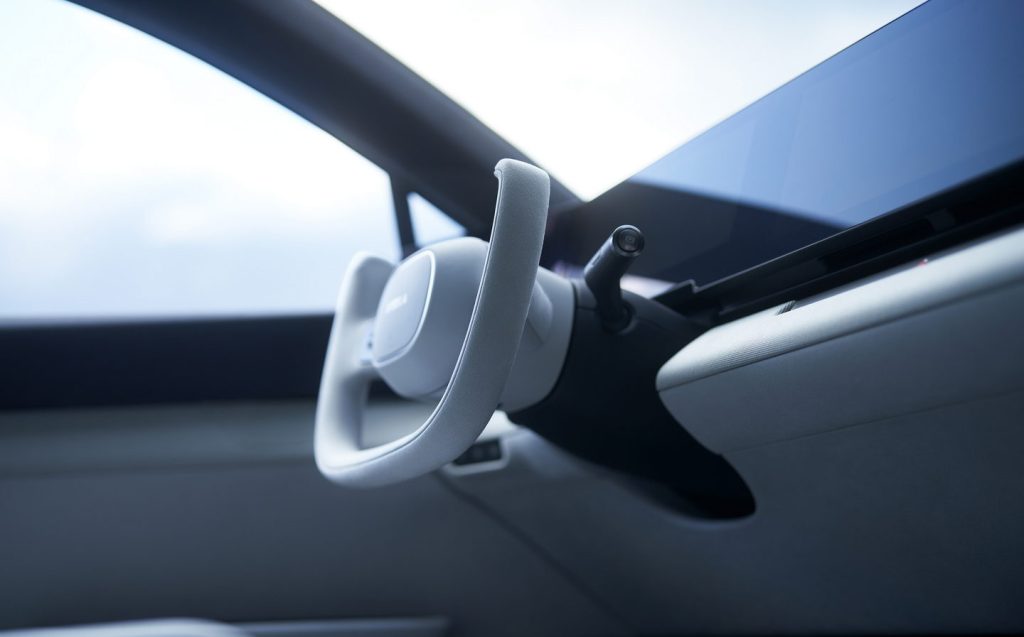 Tesla's yoke received a mixed reaction from commentators and users after it was launched, with particular criticism of its practicality for making tight turns. A few dedicated Tesla owners sought to counter those arguments, with one posting a video demonstration online of him manoeuvring his car around a tight car park, though this attracted more derision.
Recent reports suggest many Tesla owners may not be so enamoured with their steering yokes after it was noticed that Tesla's American website showed it was out of stock of retrofit round steering wheels. The $700 aftermarket installation, via Tesla service, replaces the standard fit yoke with an optional round wheel that offers exactly the same functionality.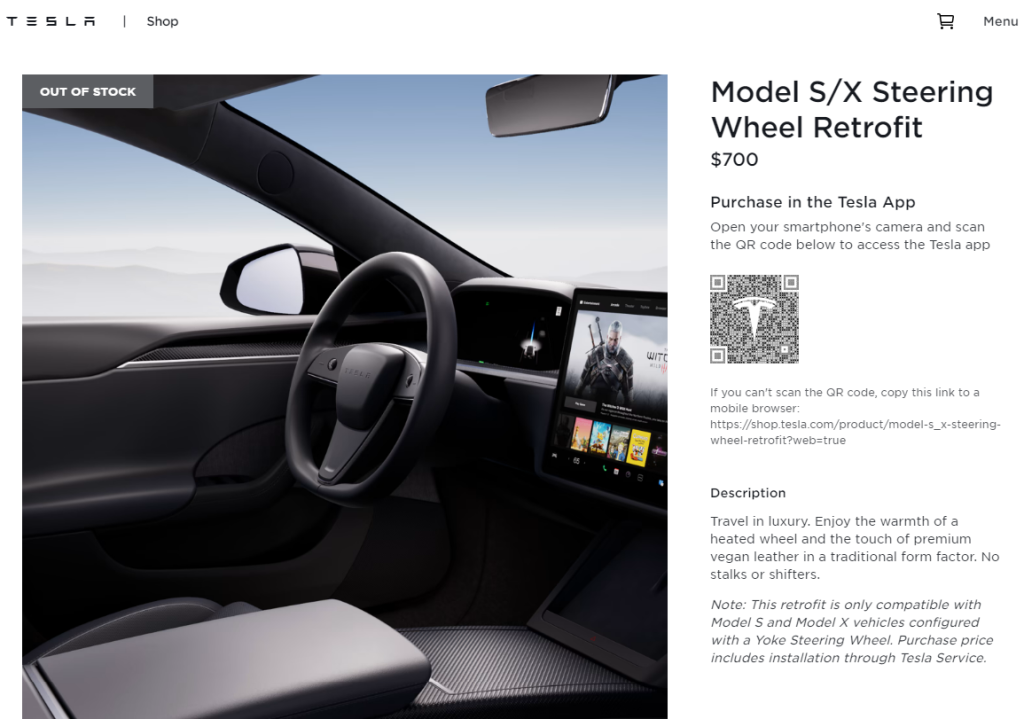 Follow @wdron
Tweet to @wdron
Related articles
Latest articles