Formula E helps accelerate use of wireless charging
New system halves charging time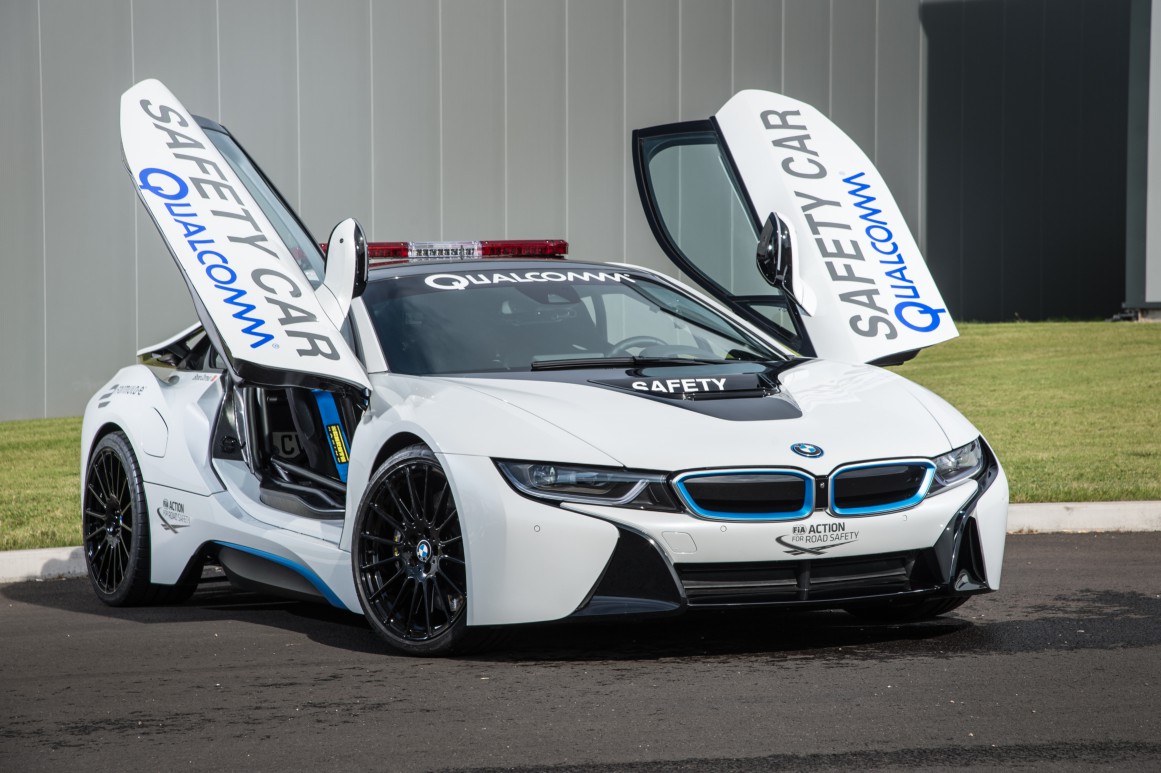 IF YOU were one of the thousands who lined the streets of Battersea Park, southwest London, in June to watch the Formula E race in its inaugural season, you may remember the innovative safety car that was used: a plug-in hybrid BMW i8 with a nifty paint job.
---
View the electric cars for sale on driving.co.uk
---
Now the car has been given a revamp in time for the second Formula E championship, which gets under way in Beijing in October. The new car is seen as a testbed for green technology that could trickle down to production vehicles in the near future — particularly its wireless charging trick.
The Qualcomm Halo system provides twice as much energy to the BMW i8's lithium-ion batteries per hour as last year's system. This halves the full charging time to just one hour.
Wireless charging, also known as inductive charging, uses an electromagnetic field to transfer energy between two objects. The inventor Nikola Tesla was the first to demonstrate wireless energy transmission in 1891, when he succeeded in lighting electric lamps without wires.
For the technology to find its way into the mainstream took more than a century, but it is now on the verge of being adopted by electric car makers. The attraction is that it would allow owners to park over a recharging pad, flick a switch on their dashboard and fill up with electricity without having to wrestle with with charging cables.
---
Click to read car REVIEWS or search NEW or USED cars for sale on driving.co.uk
---