This lady's not for turning: the revealing story behind Margaret Thatcher's Rover 800 test drive
Plenty of nerves ... for Downing Street officials
---
Published 30 January 2017
WHEN MARGARET Thatcher famously proclaimed that the lady was not for turning, it was taken to be a statement of intent about her determination to carry out her policies — not a nervous admission about her driving skills. That, however, appears to be at least one explanation for why Downing Street officials were reduced to something approaching mild panic when the former Conservative prime minister agreed to test drive a new Rover in front of the press outside No 10. They worried about the colour of the car. They worried about whether she would manage to reverse into a side street.
According to one historian, they secretly worried whether she might even go and crash it in full view of the television cameras.
The negotiations over her test drive for the new Rover 800 in 1986 are revealed in private papers released today by the Margaret Thatcher Foundation at the Churchill Archive Centre in Cambridge.
---
Browse NEW or USED cars for sale on driving.co.uk
---
With memories still fresh of a previous launch when Thatcher was supplied with an Austin Maestro in a politically incorrect shade (video below), her press secretary Bernard Ingham wrote: "If we were to agree to launch the 800, I would make sure this time they brought a blue (not a red) car."
However, according to Chris Collins of the Thatcher Foundation, they were also concerned that her driving skills were not that fresh.
"There was this dark fear that she would crash into something, that it would all go horribly wrong; after all she hadn't driven for many, many years," he said.
Downing Street duly arranged a private practice session for her with the new Rover at Chequers a few days earlier, and also gave her a number of options for her public test drive.
After all, Tony Blair would declare a few years later that he had no reverse gear: but did Thatcher?
One option was to drive from No 10 — with Denis in the front with her and Rover's chairman in the back — proceed towards Whitehall, reverse into the turning on the left, and then drive back down to the front door.
The other was simply to drive from one end of Downing Street to the other.
In the event, Thatcher did neither: she drove up to the end, and then reversed all the way back to No 10.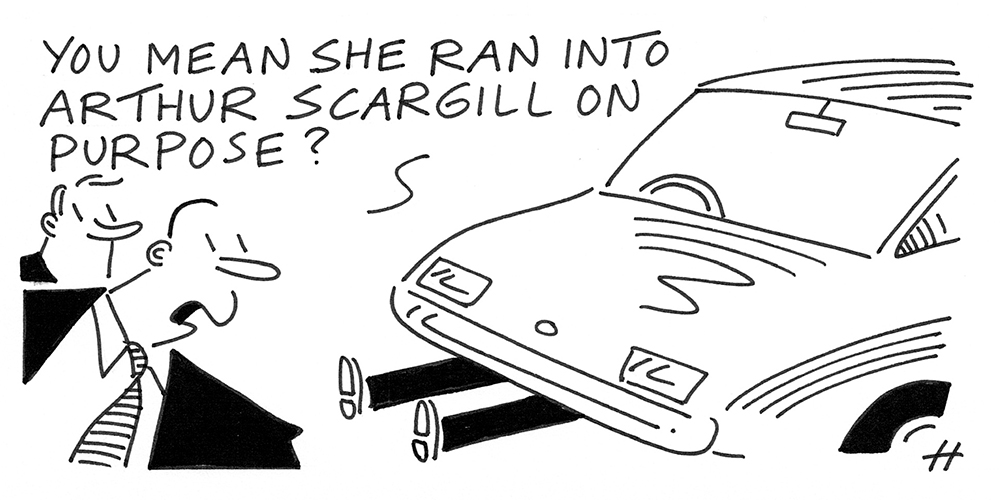 It was, arguably, a more challenging manoeuvre, but it did prove two things. First, unlike Mr Blair she did have a reverse gear. Second, the lady really was not for turning.
Afterwards she wrote a thank-you letter to Graham Day, chairman of Rover Group, praising the "splendid car" and adding: "Denis and I were also most grateful for the Burberry scarves you presented to us. They will always be a reminder of an exciting chance to have a go in the new car, which I would not have missed for anything."
She did, not, however, take up what Mr Collins described as a "cack-handed" attempt by Rover to sell her a discounted car.
---
Browse NEW or USED cars for sale on driving.co.uk
---
John Baker of Austin Rover's customer liaison department wrote to her offering a car on the VIP Preferential Purchase Scheme, saying: "If you are considering the purchase of a car now or in the future, I am sure the terms would be of interest." Thatcher's reply is not recorded.
It was not the only occasion Thatcher had firm views on her transport arrangements. When she agreed to open the Broadgate development by Liverpool Street station in London, the developer Godfrey Bradman wanted her to arrive by helicopter. She said it would create dirt and dust and added: "It is ridiculous for me to go by helicopter. It would look like (& be) unwarrantable extravagance and I should be criticised severely."
Perhaps, he wondered, she would wear a shiny hard hat, that would reflect the image of a helicopter flying by? That got a no, too. "I really don't want 'gimmicks' to apply to me," she wrote. "An ordinary hard hat."
Valentine Low
This article first appeared in The Times