England's worst roads revealed: are any near you?
Stay away from Oldham road
---
Published 23 February 2018
THE WORST roads in England have been revealed, with just under 7,000 receiving complaints in 2017.
According to the figures obtained under a Freedom of Information request by an online car and van parts store, Oldham Road in Manchester irked more drivers than any other last year; it attracted some 741 complaints over 12 months.
---
Browse NEW or USED cars for sale
---
Manchester City Council spent £24,791 on repairs to the road, despite being given just under £20m for highway maintenance over the period 2015-2021, according to Car Parts 4 Less.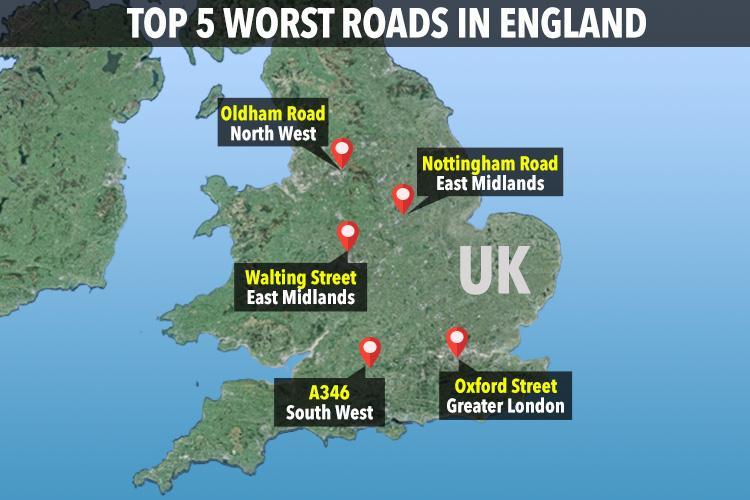 By contrast, Dorset County Council spent £6.5m of its share of the government's £4.5bn road maintenance contribution to repair the A338 Bournemouth Spur Road — the largest amount dedicated to any single road's maintenance for the year.
The A299 (Thanet Way) in Kent alone received £5.8m for repairs from the county council.
London's Oxford Street, which is popular with shoppers, received the second highest amount of complaints from drivers (589), while the capital's Uxbridge Road and Lordship Lane also cause consternation.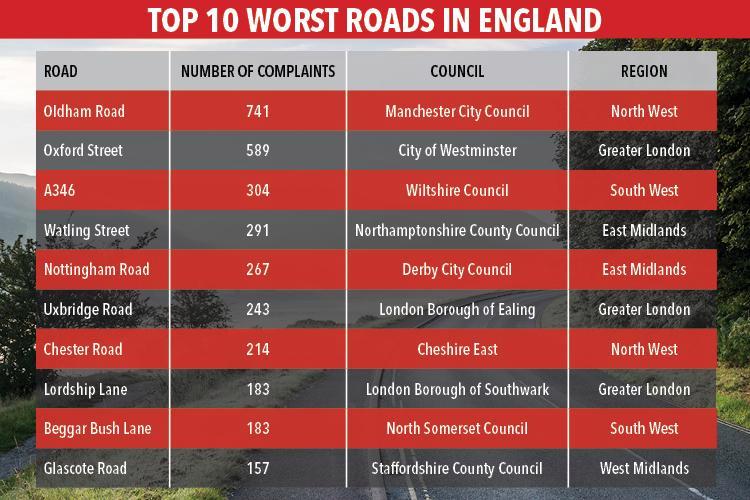 A spokesperson for Car Parts 4 Less said: "It interesting to see this year's worst and most expensive roads in direct comparison to last year.
"Once again the North West has the number one most complained about road, and year after year the South are spending the most on road maintenance.
"Although this tool won't fix the offending roads for drivers, it should help driver's awareness of the worst roads and which to avoid to protect their car from damage."