Elvis's pink Cadillac rocks up in London
Hound Dog day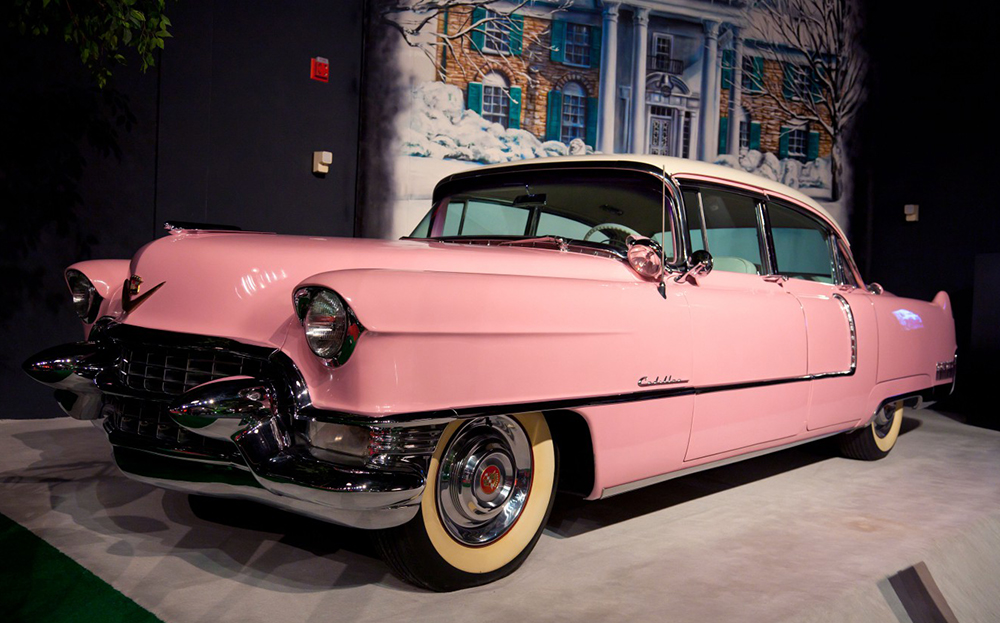 "WELL, YOU may go to college / You may go to school / You may have a pink Cadillac / But don't you be nobody's fool."
---
Click to read car REVIEWS or search NEW or USED cars for sale on driving.co.uk
---
Elvis Presley's famous pink Cadillac has left the building where it has been on view for more than 30 years. The car went on display in London last week as part of Elvis at the O2: The Exhibition of His Life. This is the first time the car has been shown outside Presley's former house, Graceland in Tennessee.
The King bought the car in 1955. Originally blue with a black roof, Elvis had the car repainted to make it stand out — not that it was exactly inconspicuous in the first place.
The idea of a pink Cadillac has since become a rock'n'roll motif, featuring in songs by, among others, Bruce Springsteen and Natalie Cole — as well as in Presley's own Baby, Let's Play House.