Driving's star cars of 2015
A garage band to rock your world
---
Published 05 January 2015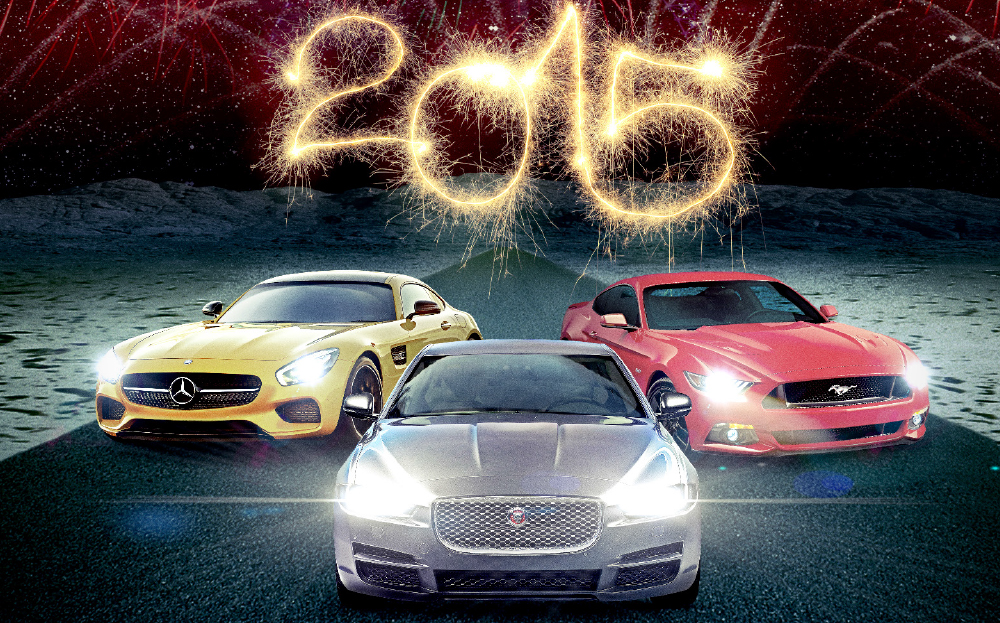 FROM THE first Ford Mustang for British drivers to a rip-roaring Mercedes, a pin-up Alfa convertible and a Honda Civic with a dark side, the year ahead has something to tempt everyone who loves the feel of a steering wheel and the sight of the open road
Ford Mustang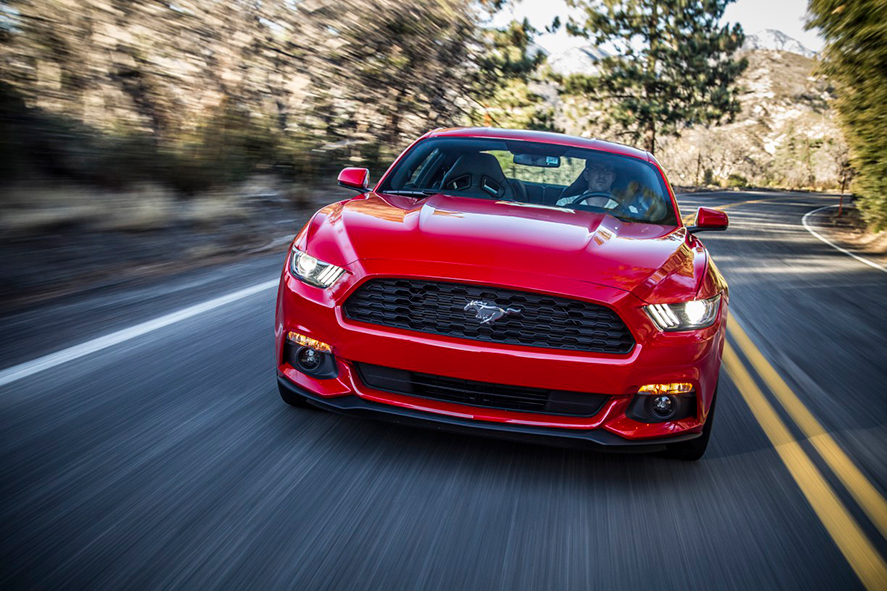 What is it? The original pony car, now made for Britain
How much? £30,000
When can I buy one? This month
British drivers have long lusted over the Mustang — perhaps the archetypal American muscle car — but until now they haven't been able to buy one, at least not a model with the steering on the correct side of the car. That will change this year as Ford starts importing proper right-hand-drive versions of the latest Mustang for the first time.
Historically, the car has been a pretty dire driving experience, but again, this time it's different. Ford promises a car that will corner properly on European roads as well as go fast in a straight line (it even has an independent rear suspension for the first time, in place of the antiquated live axle).
Buyers can choose between the fire-breathing 5-litre V8 or a less terrifying 2.3-litre turbocharged unit. The Mustang goes on sale this month with deliveries late in 2015.
Browse the used Fords for sale on driving.co.uk
Mazda MX-5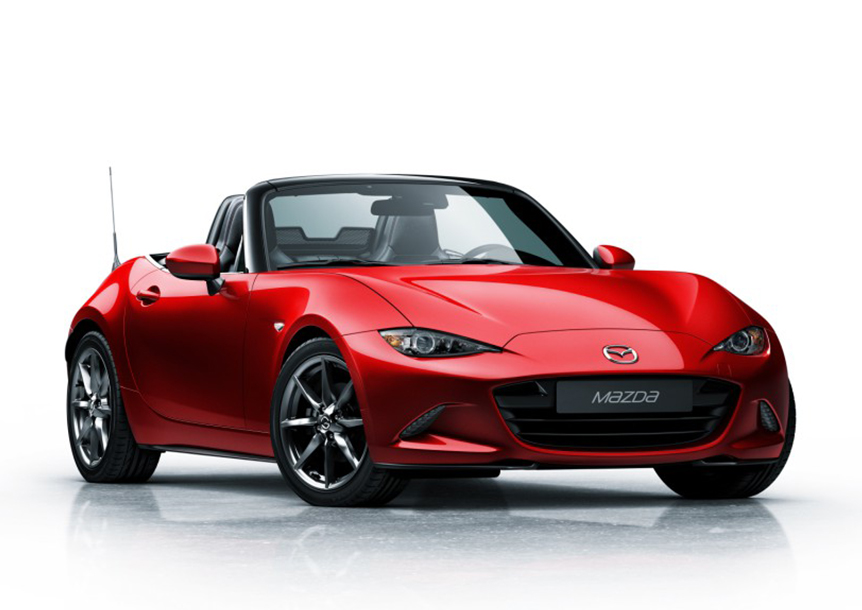 What is it? The world's bestselling budget sports car
How much? £20,000 (estimated)
When can I buy one? September
How do you follow one of the world's most successful roadsters of all time, one with a 25-year history and sales approaching 1m? According to Mazda, you make a car that is smaller, lighter and even better to drive than the version it replaces.
Sure, it is smaller, but the new car looks great — and decidedly more masculine than previous models. And with near-perfect weight distribution — 50:50 front to rear — the little Mazda's handling should be agile and very "pointy".
When it goes on sale in the autumn, it'll be priced in the region of £20,000 and sport a six-speed manual gearbox and 1.5 and 2-litre four-cylinder engines with up to 165bhp. This latest addition to the long-running MX-5 story sounds well worth the wait.
Browse the used Mazda MX-5s for sale on driving.co.uk
Jaguar XE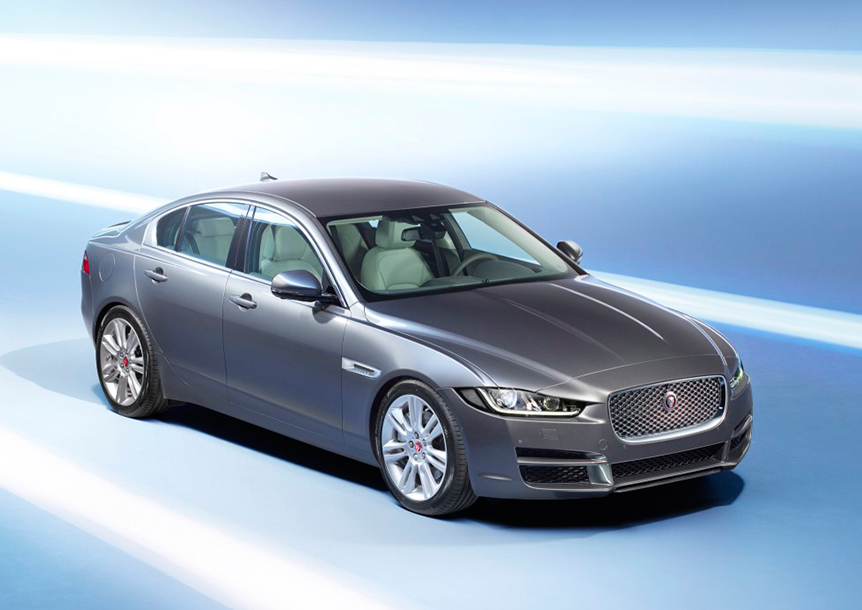 What is it? Jaguar's BMW 3-series rival
How much? £26,995
When can I buy one? May
The last time that Jaguar tried to build a rival to the usual German suspects, exemplified by the BMW 3-series, it went horribly wrong: the X-type, made in 2001-9, was completely outclassed. But Jaguar is back with a credible rival for BMW, as well as for Audi and Mercedes.
Mercifully, the company has abandoned its thatched-roof retro styling of yore for a much more modern look. On the inside it has a sporting — and expensive — feel. And with split, folding rear seats and the largest boot in the class, it's a practical package too.
It'll go on sale in May with a good range of diesel and petrol engines, including a supercharged 335bhp V6. Prices will start at £26,995.
Browse the used Jaguars for sale on driving.co.uk
Honda Civic Type R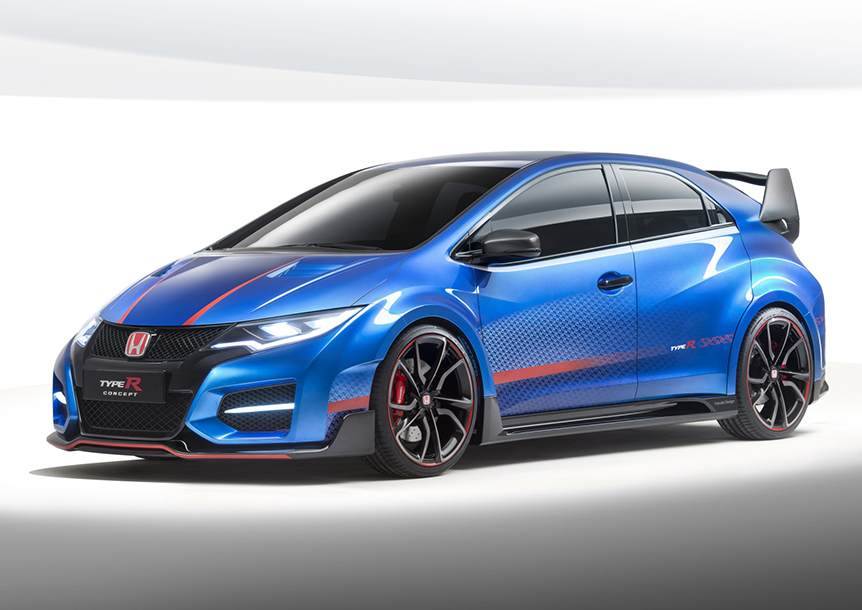 What is it? The year's hottest hot hatch
How much? £30,000 (estimated)
When can I buy one? May/June
This is the car that will for ever change the perception of Honda Civics as pensioner-grade transport. That gloriously over-the-top rear wing, massive 20in alloys under bulging wheel arches, bonnet vents and quad exhaust pipes are all the clues you need to this car's intent.
Sporting a turbocharged 276bhp 2-litre engine and a six-speed manual gearbox, this smoking Honda should be capable of reaching 62mph in six seconds or less. Inside, you'll be treated to a hardcore enthusiast interior with a special "+R" button that makes the steering more incisive and the engine response more immediate.
The price is likely to be around the £30,000 mark, and it should be on sale midway through 2015.
Browse the used Honda Civics for sale at driving.co.uk
Mercedes-AMG GT S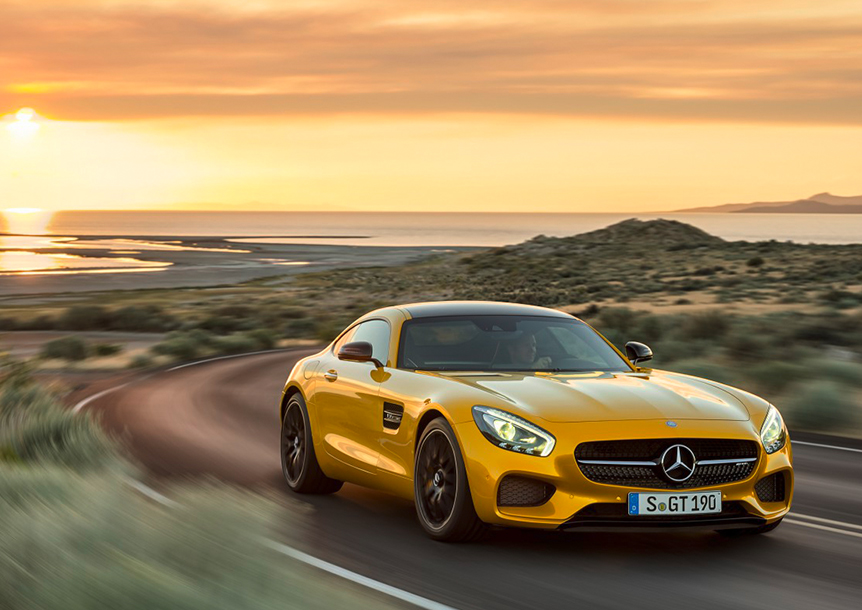 What is it? The closest thing to a rival for the Porsche 911
How much? £110,495
When can I buy one? April
It's difficult to remember when the choice has been greater for those who are in the market for a thunderous grand touring machine. Along with the brilliant Porsche 911 Turbo, you can choose the deliciously styled Jaguar F-type R, the sensationally capable Nissan GT-R and many more. You'll need to add the 503bhp 4-litre twin-turbo Mercedes-AMG GT S to the list, because it's an absolute corker. It's basically a more civilised and refined follow-up to the rather thuggish SLS AMG, albeit without that car's ostentatious gullwing doors.
With an engine that sits just behind the front axle, the GT S has ideal weight distribution, which gives it tremendous agility. It's equally at home on the weekly commute and on the track, where the V8 engine note will stay with you long after you've crossed the finish line. It's on sale from April at £110,495.
Browse the used Mercedes for sale at driving.co.uk
Land Rover Discovery Sport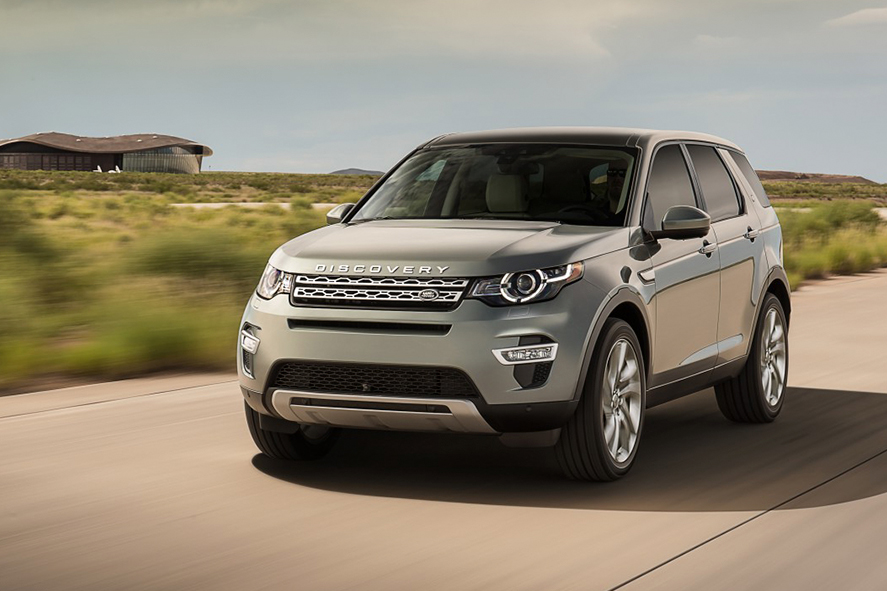 What is it? A baby Land Rover with seating for seven
How much? £32,395
When can I buy one? January 22
Even though it wears a "Discovery" badge, this Land Rover SUV is a much more manageable size than its full-fat sibling, the standard Discovery. It replaces the ageing Freelander, the company's entry-level model that is a rival to the likes of BMW's X3 and Volvo's XC60.
It's a great-looking car and boasts a flexible interior with seven seats in three rows. And while it doesn't feature a low-range gearbox for ultimate rock-hopping ability, the Discovery Sport does deploy four-wheel drive with Terrain Response, which allows the car to adapt to different conditions; our early test drive showed it's more than competent off road.
The Discovery Sport starts at £32,395 for the 187bhp 2.2-litre diesel with six-speed manual gearbox.
Browse the used Land Rover Discoverys for sale on driving.co.uk
McLaren Sports Series (formerly P13)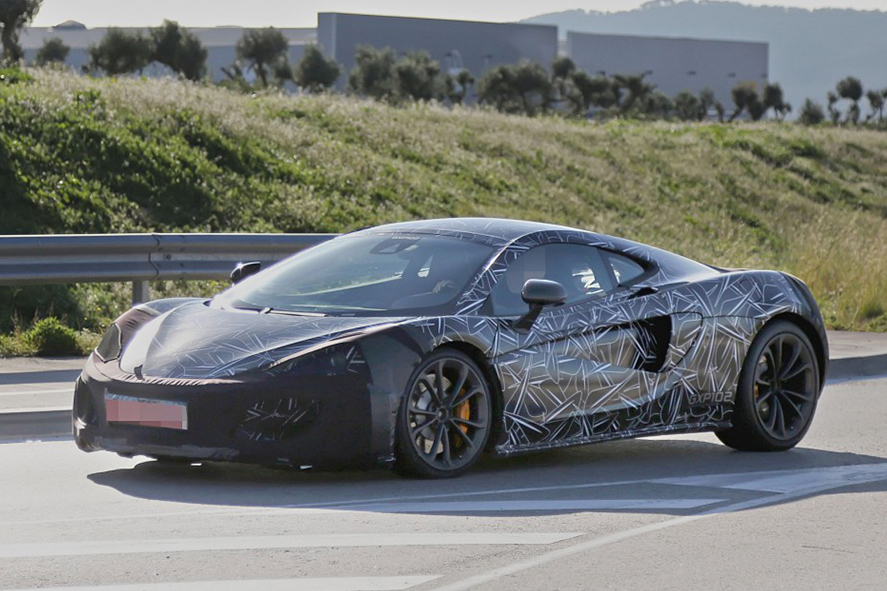 What is it? McLaren's "affordable" supercar
How much? £130,000 (estimated)
When can I buy one? June (estimated)
Sporting a massively powerful mid-mounted V8 and a carbon-fibre chassis, McLaren's latest supercar is also its most affordable. Everything, of course, is relative; at around £130,000 the newcomer might be less than the £195,250 McLaren 650S it sits under but it's hardly what you'd call a steal.
The Sports Series may have a dreadful name, but the engine is likely to be the same 3.8-litre twin-turbo V8 used in the 650S, tuned for about 500bhp, which will more than make up for it. McLaren says it will go on sale in "the second quarter", so a summertime debut is on the cards. Its most natural rival will be the Porsche 911 Turbo, which starts at £120,598.
Browse the used McLarens for sale at driving.co.uk
Audi Q7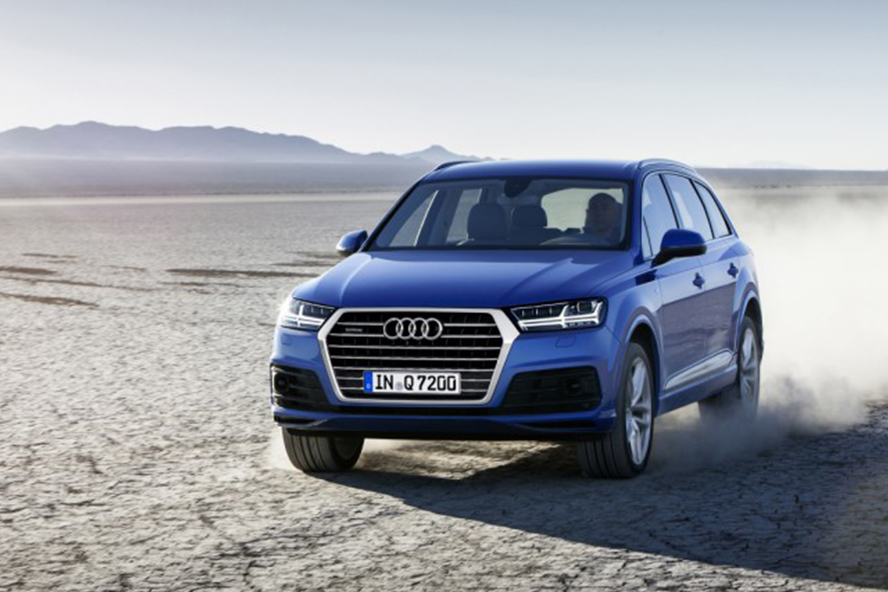 What is it? Arguably the best way to transport seven people in style
How much? £50,000 (estimated)
When can I buy one? May (estimated)
Audi has gone to town on the new version of its Q7 SUV, which goes on sale in spring. It gains an all-new body, including an aggressive-looking grille, and the interior has also had a makeover, with a large infotainment display dominating the dash.
Although the Q7 is still a seven-seater, its external dimensions have shrunk a little. The interior, though, is said to have been made more spacious through better packaging. And the Q7 has gone on a crash diet, with up to 325kg less to haul around — fuel consumption is greatly improved and so should be the handling. There will be a plug-in hybrid with 368bhp and a claimed fuel economy of 166mpg and CO2 output of just 50g/km. There's no official price yet, but expect it to be more expensive than the current version, which starts at £44,995.
Browse the used Audi Q7s for sale on driving.co.uk
Volvo XC90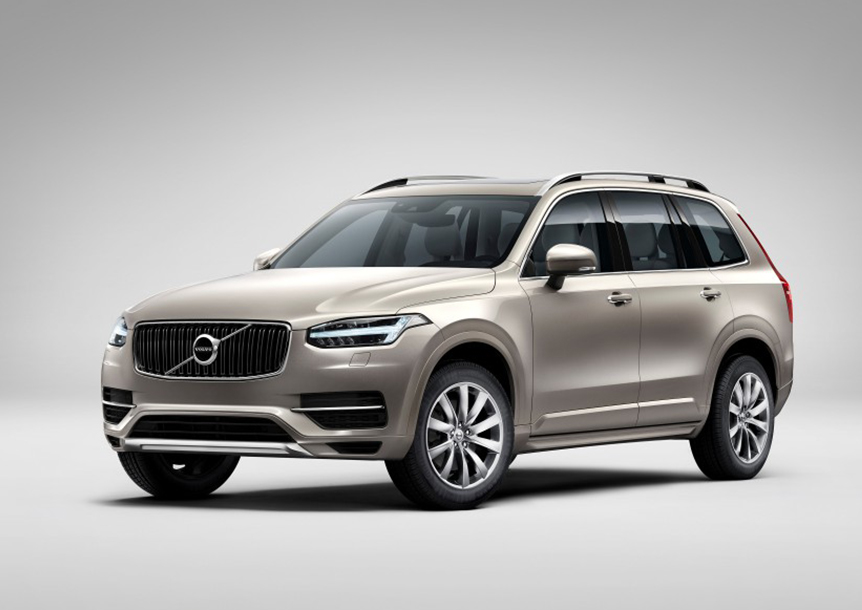 What is it? The ultimate Volvo family car
How much? £45,785
When can I buy one? April
The 2015 Volvo XC90 SUV is, the company says, the safest and most luxurious car it has yet made. It's also lighter, stronger and more spacious than the current car.
The cabin, which houses seven seats, is remarkably uncluttered, thanks mainly to the centrally mounted iPad-like touchscreen that controls most main functions. The car also features safety innovations such as a system that will brake automatically if you turn in front of an oncoming vehicle at a junction.
The XC90 won't be available with engines any larger than 2 litres and four cylinders — a range of diesel and petrol units will be on offer, including a 316bhp petrol engine that is both supercharged and turbocharged.
The XC90, which goes on sale in April, will be priced from £45,785. An even more powerful plug-in hybrid is also planned.
Browse the used Volvo XC90s for sale at driving.co.uk
Alfa Romeo 4C Spider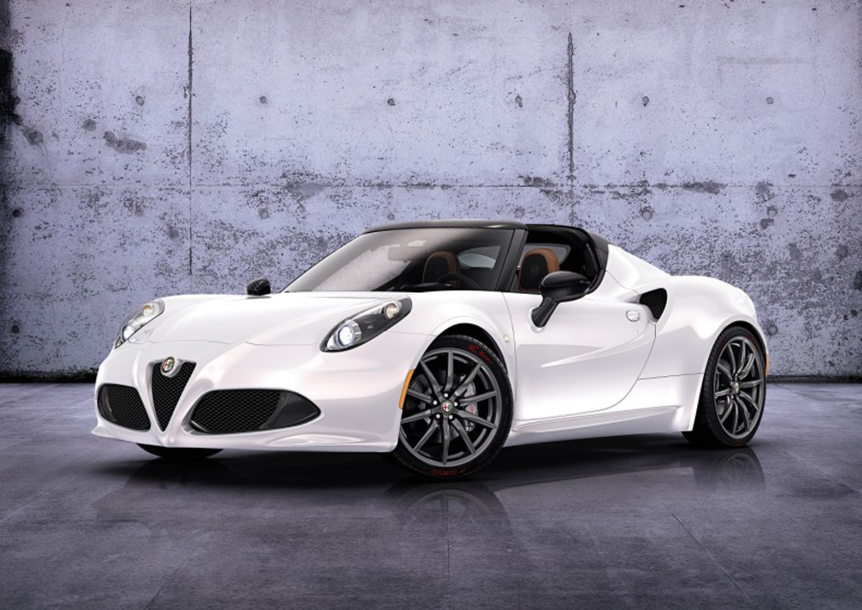 What is it? The prettiest convertible of the year
How much? £47,000 (estimated)
When can I buy one? May (estimated)
Losing its roof has done nothing to dim the beauty of the Alfa Romeo 4C – in fact, the Spider looks even better than its coupé sibling.
As revealed in Driving last week after pictures were leaked of the car being tested in Spain, the Spider is remarkably similar to the concept version seen last year. The gorgeously sculpted convertible features a simple canvas roof and performance that matches that of the coupé, which has the same powertrain — a 237bhp 1.7-litre petrol engine gets the Spider to 62mph in 4.5 seconds and on to 155mph.
The 2015 Alfa Romeo 4C Spider also gains a new exhaust system that increases rortiness at the press of a button. It'll go on sale around springtime, priced a bit higher than the £45,000 asked for the coupé.