Driving licence app coming to smartphones
'Ello, 'ello, 'ello! Can I see your iPhone, sir?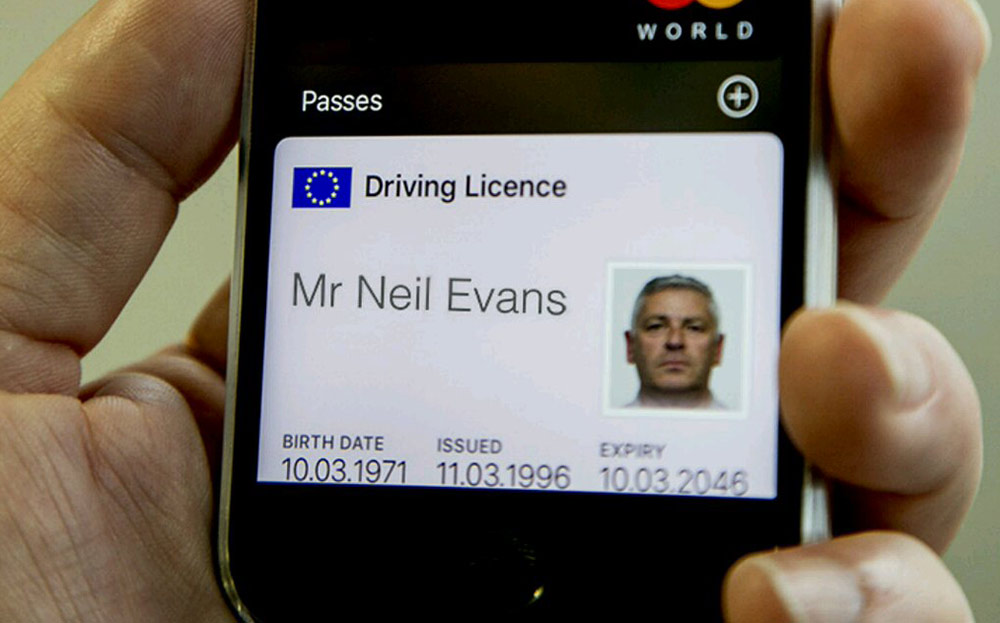 ANYONE who has been caught out after leaving home without their photocard driving licence will welcome the news that a digital version is being developed for smartphones.
Oliver Morley, chief executive of the Driver and Vehicle Licensing Agency (DVLA), tweeted a photo of the prototype, which will be an "add-on" to the existing card, rather than a replacement.
The photo shows what the licence might look like on an iPhone. It would be stored in Apple's "wallet", along with digital versions of debit cards, credit cards, gift cards, boarding passes and other documents.
---
Browse NEW or USED cars for sale on driving.co.uk
---
Wallet payment information is encrypted and protected by fingerprint or passcode: experts say drivers' information would be secure.
Ben Wood, an analyst at CCS Insight, said: "Security has taken a significant step forward to support digital payments on phones, so the framework is in place for other secure applications, such as a digital driving licence."
The DVLA already has an online licence service, which allows drivers to view endorsements and share them with organisations such as vehicle rental firms. This was brought in to replace the paper counterpart licence, which was scrapped in June 2015.
So here's a little prototype of something we're working on #drivinglicence pic.twitter.com/a5eItrdiNI

— Oliver Morley (@omorley1) May 13, 2016
The agency has introduced other enhanced digital services, including an online facility to notify it of the disposal of a vehicle.
"There are not many people in the UK that do not carry a smartphone with them every day, so [a digital driving licence] is a logical next step," said Wood.
Reports suggest the smart licence could be with us by 2018.
Car hire firms to ignore driving convictions after counterpart licence abolition