Diesel demand continues to drop as new UK car sales stabilise
Sales for hybrids and EVs surge by 20%
NEW CAR buyers are continuing to prefer petrol power over diesel, according to the latest sales figures, released by the Society of Motor Manufacturers and Traders (SMMT).
In July, petrol maintained its year-to-date market share dominance, with 61.5% of all new cars sold being propelled purely by petroleum. Petrol car sales also increased considerably over this time last year too, with the 100,861 up by 17,000 units year-on-year.
Sales of electrified cars (grouped together in the data as "alternatively fuelled vehicles") continue to grow, with a 20% boom last month. Of those, plug-in hybrids account for close to a third of the growth. Though the increase only manifested itself in a 6.5% market share for electric and hybrid cars last month, it represents a record high for sales of non-petrol and diesel cars in the UK.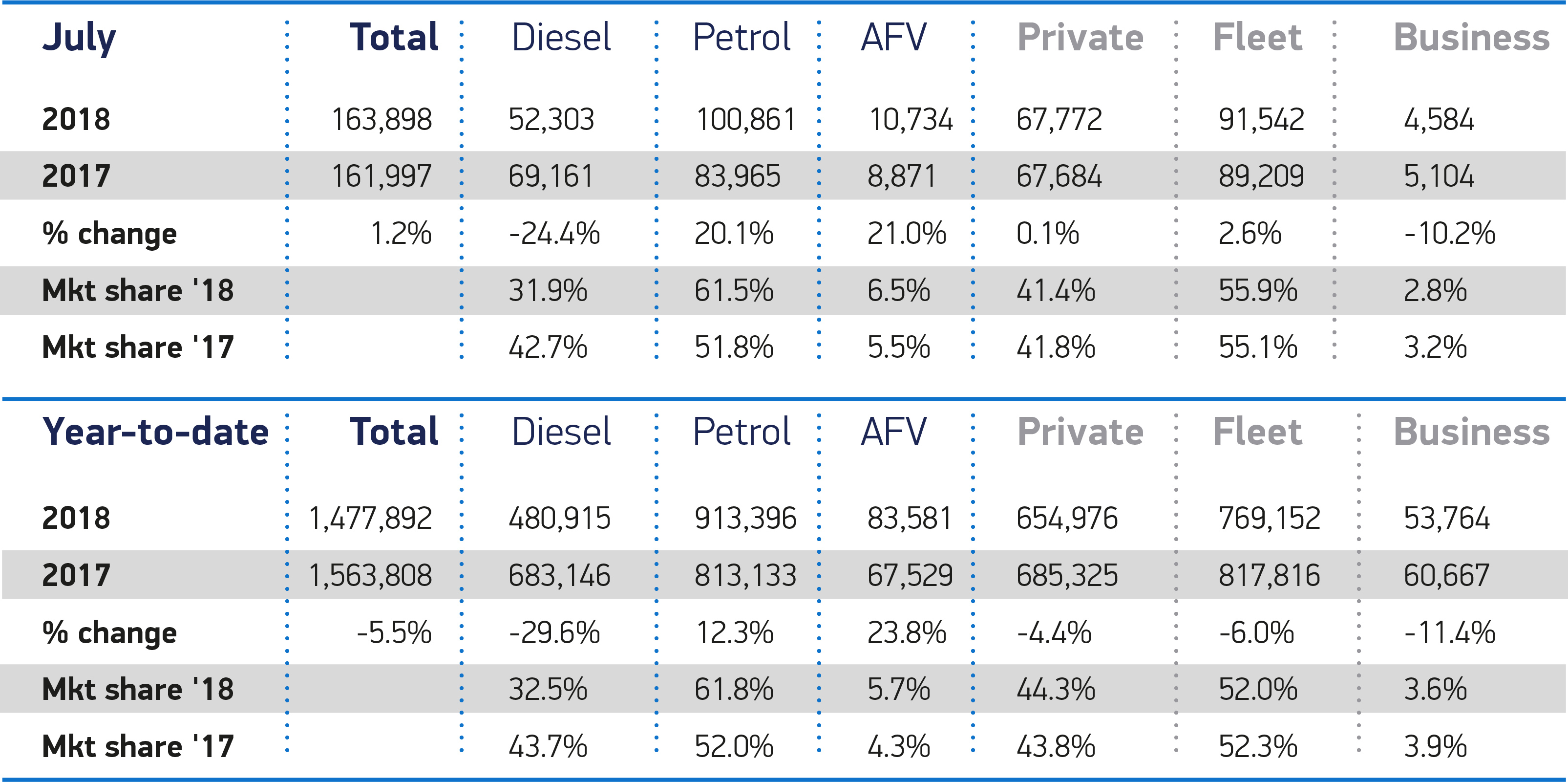 In contrast, diesel continued its slump in the charts, with sales dropping from the same period in 2017 by nearly 17,000 units to a still very sizeable 52,303 sales in July 2018. Despite the reduction, July's new car sales were 1.2% higher than they were 12 months ago — though that wasn't enough to offset the overall 5.5% decline for the year to date.
The market stabilisation in July 2018 follows from what the SMMT refers to as a "turbulent first six months of the year", with ongoing Brexit uncertainty and a sharp drop in diesel demand cited as the main reasons behind slowing sales. Despite this, new vehicles are still being sold in sizeable numbers, with SMMT data indicating some 1.5m cars have left dealership forecourts in the first seven months of 2018 (which roughly equates to 1,015 new cars being sold in the UK every day this year so far).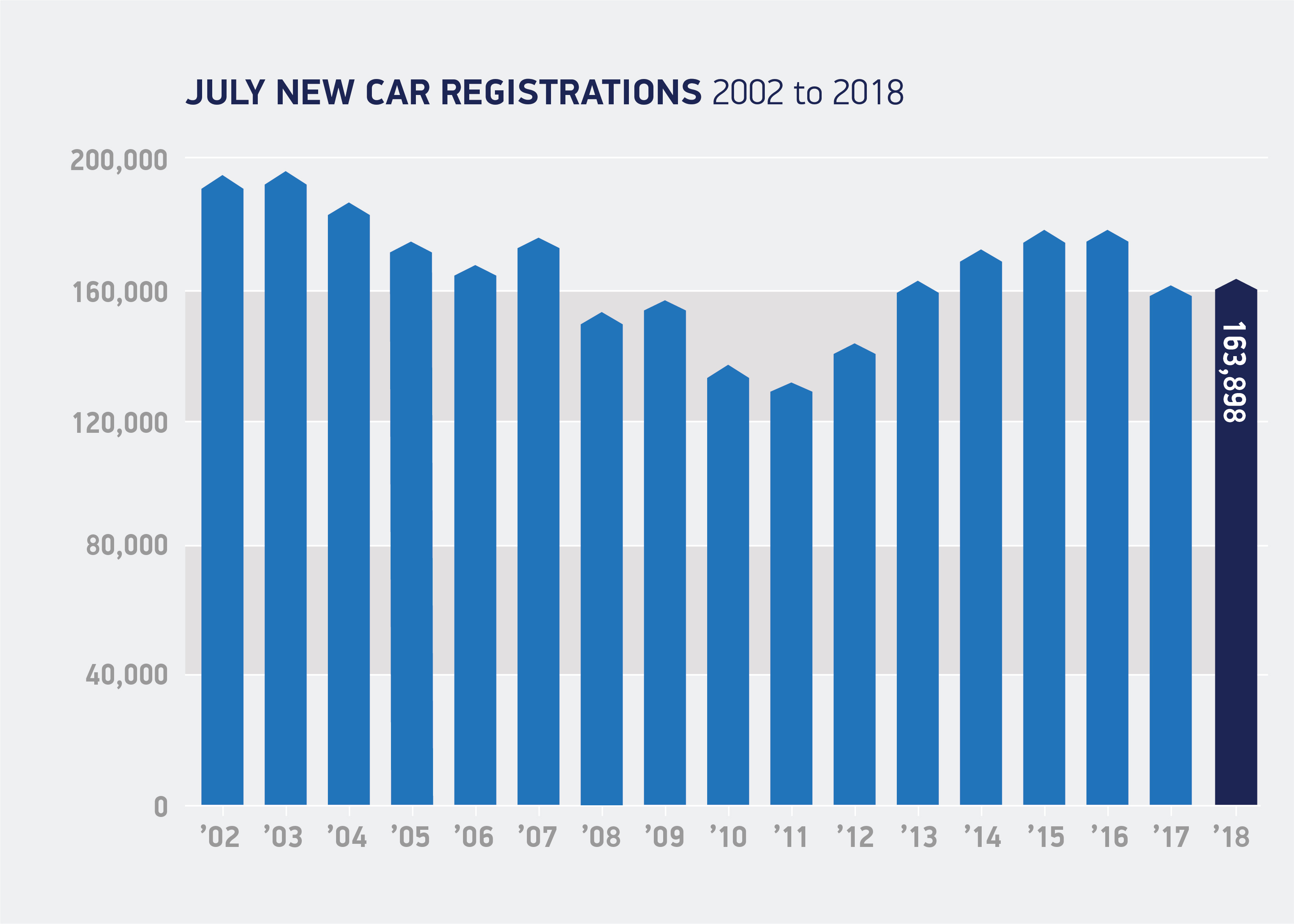 Responding to the announcement of the new sales figures, SMMT chief executive officer Mike Hawes stated:"The feel-good factor from a sunny and sport-packed July, combined with some fantastic deals on a raft of exciting new models, clearly helped keep showrooms relatively busy last month."
He added: "It's great to see alternatively fuelled vehicles benefiting from this growth, and government's acknowledgement of the vital role new-tech diesel will play in its Road to Zero strategy should help more even more motorists benefit from the latest, safest and low emission technology over the coming months."