Detroit motor show: Nissan Resonance makes a noise
Next Qashqai
---
Published 16 January 2013
The Resonance crossover, shown at the Detroit motor show, is an indication of how the new generation car will look on the outside.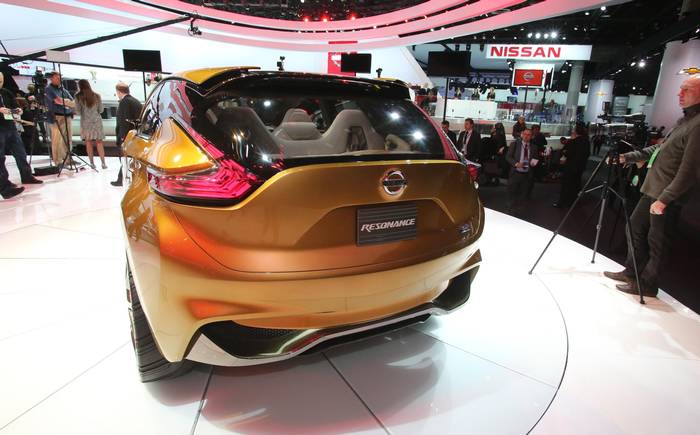 The Qashqai was the sixth biggest-selling car in Britain last year, but the hybrid-powered Resonance suggests that Nissan will not take the safe option and produce a similar-looking replacement.
The 'boomerang' headlights and flowing lines are expected to be carried over to the new car, although the futuristic design will be toned down, and there will certainly be wing mirrors in place of the two spikes either side of the windscreen.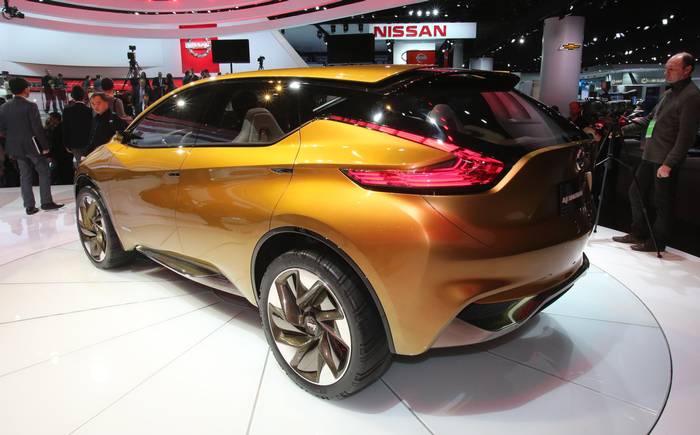 Inside the Resonance, the designers have been allowed to play, reputedly using space travel as an inspiration.  But don't expect the holographic display, white leather interior, or wall to wall wood panelling, that make up the car's so-called "VIP lounge to make it into any production cars. They have to be designed to deal with crumbs spilled by kids, muddy boots, and possessions in general – astronauts clearly don't need to worry about door pockets or cubbyholes.