Caterham Tracksport #4: It's time to fine-tune the driver
Can a racing coach find the winner in me?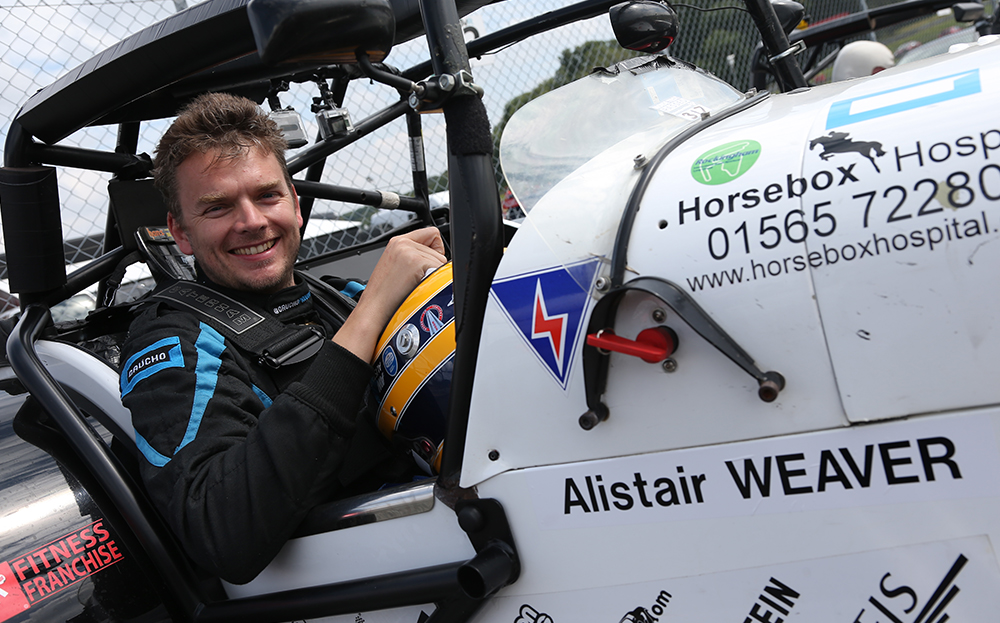 THIS IS my fourth report from the cockpit of my Caterham Seven as I race for the Sunday Times in the Caterham Tracksport Championship. The amateur racing series is hugely popular and I thought competing in it would be a great way to find out what it takes to be a racing driver. I'm certainly doing that.
My story began in April with the start of the new season. It almost ended two months later when, while racing at Zolder in Belgium, my car was T-boned by a rival on just the second lap. It looked like game over but I was determined to come back fighting. Now, with the car repaired and ready for the track, I'm looking to see how I can prepare myself for what is sure to be some tough racing ahead.
It's certainly a hugely competitive series, in which the top 15 places on the grid are often covered by no more than a second. As cycling guru Sir Dave Brailsford might put it, getting to the front is all about "incremental gains". You can fine tune the car, or you can fine tune yourself.
Several of my rivals employ driving coaches at a race weekend. They're there to advise on the best lines, improve technique and be a shoulder to cry on when you get pole-axed at turn one. It's a luxury I can't afford but I was keen to gain an insight into the coach's art so I booked Ben Clucas (pictured below) for a test day at the Silverstone International Circuit.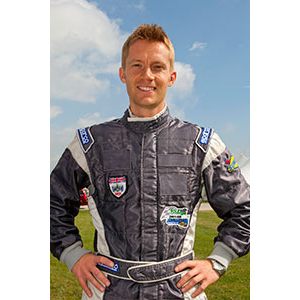 On race weekends, Clucas works for the DPR Motorsport team but he can also be booked privately. He's an accomplished racer who was once part of the Toyota Formula One team's young driver programme. He has since forged a second career as a driver coach. He's a bit of a Caterham specialist and reckons he spends over a 100 days a year bolted to a Seven.
I arrive at Silverstone to find Clucas sitting a table staring at a big TV. This is the modern face of motor racing, even in the amateur scene. In common with just about everyone else on the grid, my car is fitted with a Racelogic Video VBOX system. This combines onboard video with GPS technology and clever software to show how I'm driving at every point on the circuit. It means there's nowhere to hide and for Clucas, the information is invaluable.
He admits there's a certain stigma attached to the role of a driving coach. While few would pick up a golf club without taking a lesson, motor racing is different. "There is a machismo," says Clucas. "People don't tend to like to be told how to drive."
You'll never hear Lewis Hamilton thank his coach at the end of a Grand Prix as Andy Murray might at Wimbledon, but almost every successful driver has had help along the way.

This video compares Alistair Weaver's lap (in blue) with instructor Ben Clucas's (in red). Weaver's small mistake ultimately proves costly.
Using onboard video and simple diagrams, Clucas talks me though an ideal lap of the Silverstone circuit before we don our race suits and scramble into my car. There's no denying having a instructor next to you is a strange experience. It takes me back to days spent navigating a Doncaster housing estate in a Vauxhall Corsa, although if there are three-point-turns today, I'll have got it horribly wrong.
We complete a handful of laps then return to the pits for a critique. Since my first test, I'd been trying to drive the Caterham in a classical style – brake in a straight line, turn-in smoothly and gently feed in the power. This, it quickly transpires, is daft.
In order to counteract the car's natural tendency to understeer – where the nose pushes wide – Clucas wants me to brake all the way into the apex of the corner, carrying as much speed as possible, then get hard on the power. It's all about controlled aggression and while the purists might not like it, it works.
By lunchtime, we're making real progress and my confidence is growing. I'm braking later and later and now we're looking to save tenths or even hundredths of a second. I'm also trying to build consistency. Too often I nail the first couple of corners only to mess up the braking later in the lap. Come qualifying that'll be the difference between the front and back of the grid.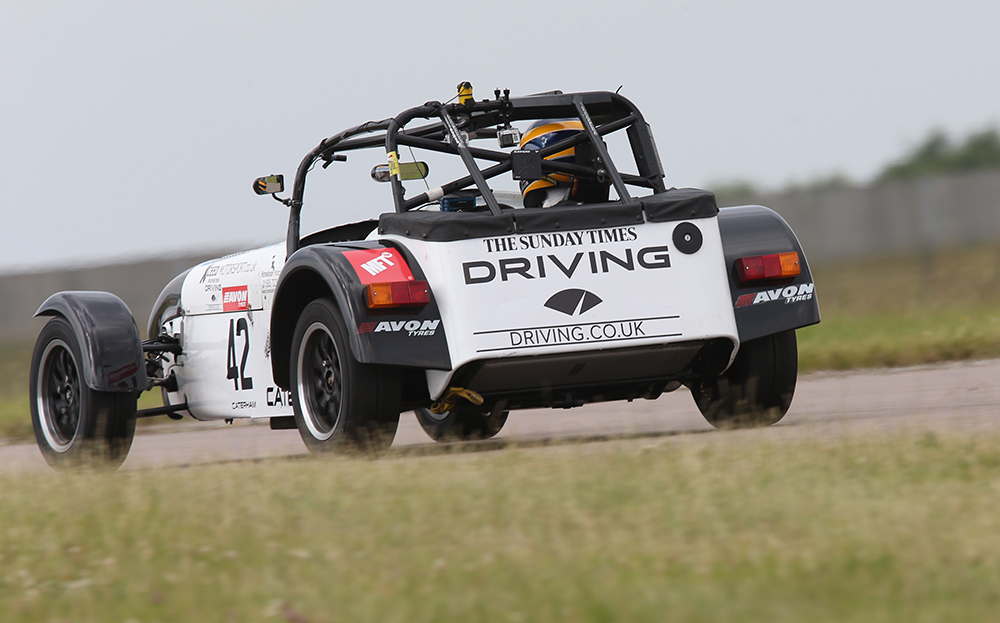 Clucas is remarkably patient and apparently fearless. There's no way I'd sit beside me in a racing car. "I have been put in the wall by a couple of clients already this year," he explains. "It's an occupational hazard."
A day of tuition costs £350 to which you must add the cost of the circuit time – £250-£500 depending on where and when – and running costs such as fuel, tyres and brakes. All-in you can spend the best part of £1,000 so it's no piano lesson but nothing in motorsport is cheap and it's always more cost-effective to find time in the driver than in the car. Plus, if you feel confident in what you're doing, you'll enjoy it more.
I'm racing at Silverstone on October 18-19 when we'll find out if it's been a valuable lesson learnt.
Images courtesy of snappyracers.com/Video courtesy of gauchoproductions.com