Car of the week: Skoda Superb estate
With all this, it's no wonder they call it Superb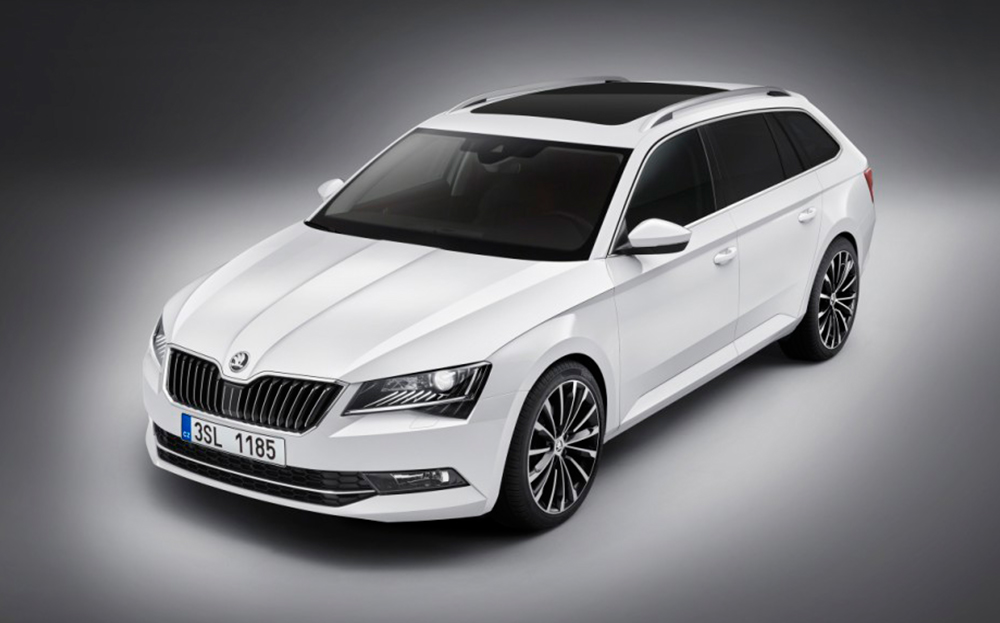 YOU COULD be forgiven for thinking the humble estate car had gone the way of the Rolodex organiser: a simple yet effective piece of kit rendered obsolete by more modern and hi-tech alternatives. But for all the bling and yoof appeal of high-riding SUVs, the estate car remains popular with drivers. Well, Skoda drivers at least.
---
Browse the used Skoda Superbs available to buy on driving.co.uk
---
This is the second generation of Skoda's Superb estate, a car that, unlike the rather gimmicky hatch-cum-saloon version, lives up to its name. It has always been the more popular body style with Superb owners and only the tediously practical Germans buy more of them than British drivers.
The Superb estate will be available for dog-carrying and child-ferrying duties from September — the order books open in June — and there is plenty of room for both. In fact the boot of the latest model is larger than the boot of the car it replaces, holding 660 litres with the back seats up and 1,950 litres with them folded flat — larger even than the Mercedes E-class, long recognised as the most cavernous of the load-luggers.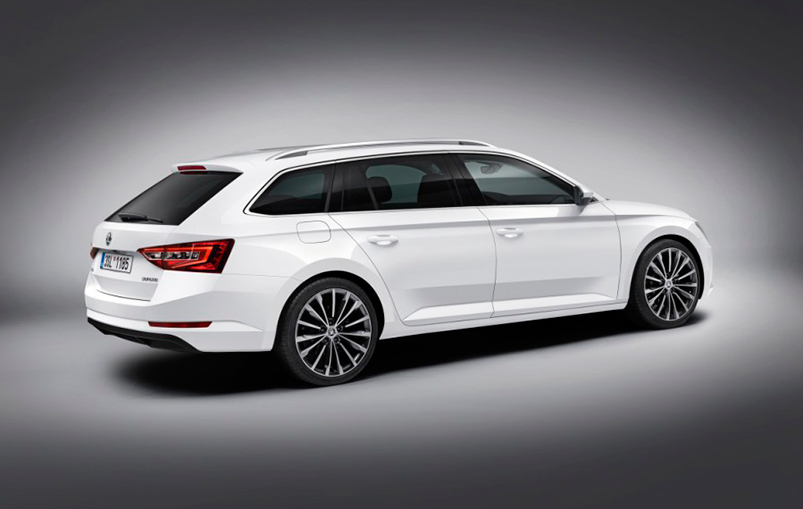 The mark of a great estate lies in its attention to detail, however, and here the Superb comes into its own. The brand has long since lost its reputation for shoddy workmanship and, in terms of quality, can stand alongside Ford and VW. There are some clever touches, too. The Superb comes with a pair of umbrellas stowed in the doors, and cupholders between the front seats that grip a bottle with just enough force that the driver can unscrew the cap without having to resort to squeezing it between their legs. And a handy torch in the boot not only has its own recharging point but is also magnetic, so it can be attached to the bodywork when a puncture strikes at night.
The four petrol engines on offer are a 1.4-litre TSI with 123bhp or 148bhp, and a 2-litre TSI with 217bhp or 276bhp. Diesel drivers have three choices: a 1.6-litre 118bhp TDI or a 2-litre TDI with 148bhp or 187bhp. Certain models will be available with a six-speed DSG automatic transmission and four-wheel drive. Prices are likely to be £1,200 more than an equivalent Superb saloon, starting at just under £20,000.
---
Search for used Skoda Superbs for sale at driving.co.uk
---