Car of the week: Rezvani Beast-X
The creature feature with a British star
---
Published 30 November 2015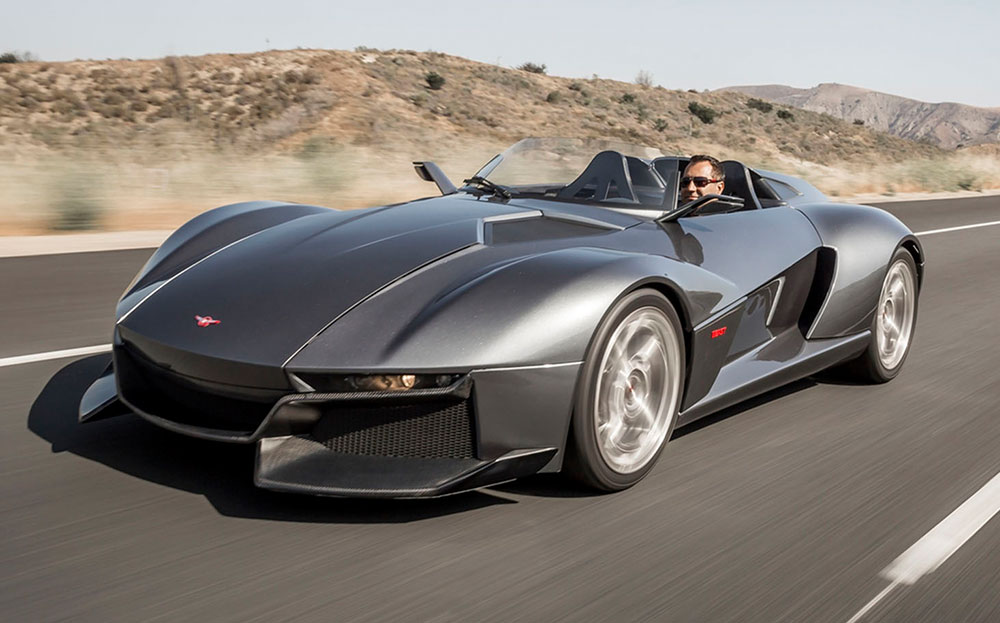 YOU HAVE to hand it to the Americans when it comes to the naming of sports cars. While Europeans inevitably opt for a row of letters and numbers, the US offers Mustangs, Vipers, Barracudas and Chargers. But the name of this latest addition to the roster may have jumped the shark: Beast-X isn't just unsubtle; it's cringeworthy.
---
Click to read car REVIEWS or search NEW or USED cars for sale on driving.co.uk
---
There's nothing delicate about its performance either. Rezvani, the independent California-based company behind it, says the Beast-X can power to 60mph in 2.5 seconds, the same as a Bugatti Veyron. The top speed isn't given yet — presumably because nobody at the company has volunteered to have their head sucked from their shoulders by the vortex of turbulent air that would whirl around the roofless roadster.
Beneath the surface of this scary-sounding machine is a little bit of Britain. Its chassis is adapted from that of the Ariel Atom sports car; Rezvani fits its own bodywork and interior. As in the Atom, the twin-turbo 2.4-litre Honda engine sits behind the driver and passenger seats and power is directed to the rear wheels. And like the Atom it is light: at under 840kg it weighs a ton less than the Veyron, yet the engine produces 700bhp, bringing the car close to a 1bhp per kg ratio.
Ferris Rezvani set up his company in 2014 and earlier this year unveiled the standard Beast with 500bhp and a 0-60mph time of 2.7 seconds. This X version is essentially a tuned-up model. Just five will be built.
In case the car's performance isn't hair-raising enough, Rezvani does without the usual collection of electronic driver aids. So although it has traction control, there is no antilock braking or electronic stability control, and you can almost hear the company's engineers laughing at the thought of anything as nannying as lane-keeping assistance or speed sign recognition.
The cost for drivers who wish to unleash their inner beast is $325,000 — about £215,000. They should steel themselves for pretty monstrous running costs too.
Rezvani Beast-X
PRICE: £215,000
ENGINE: 2354cc, 4 cylinders, 2 turbos
POWER: 700bhp @ 7350rpm
TRANSMISSION: 6-speed manual or optional sequential with paddle shift
ACCELERATION: 0-60mph: 2.5sec
RELEASE DATE: On sale now
---
Click to read car REVIEWS or search NEW or USED cars for sale on driving.co.uk
---