Car of the week: Mercedes-AMG C 63 S coupé
What sales meeting? I'm hitting the club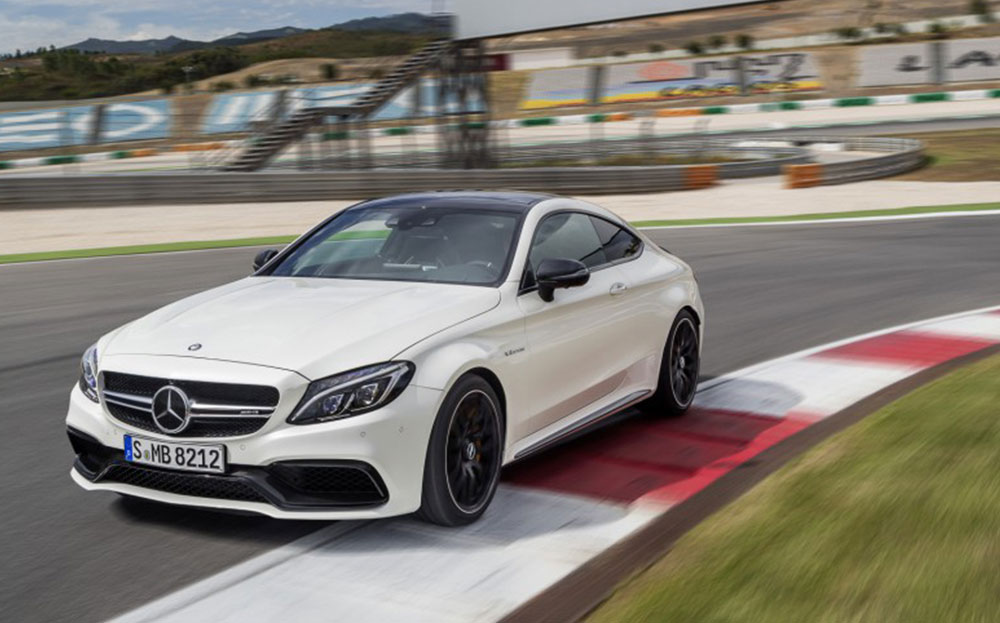 CHANCES are that on your daily drive to work you pass a dozen Mercedes-Benz C-class saloons. A favourite of middle managers the world over, the capable four-door Mercs are popular but about as exciting as a PowerPoint presentation.
---
View the used Mercedes for sale on driving.co.uk
---
You probably won't, however, pass too many of this close relative: the Mercedes-AMG C 63 coupé. This is the flagship version of the new range of C-class coupés — themselves a more exciting take on the staid saloon. The AMG version is easy to spot because it has a quad exhaust system and two "powerdome" bonnet bulges to accommodate the V8 engine.
Put it this way: if the C-class saloon is a car in a business suit, then the coupé has removed its jacket and unbuttoned its collar, while the AMG is downing shots in the nightclub.
The range-topping 503bhp AMG C 63 S is more supercar than commuter and will accelerate to 62mph in 3.9 seconds. Its top speed is limited to 155mph, but drivers can increase that to 180mph with the optional driver's pack.
Helping it stick to the road are uprated suspension, rear tyres almost a foot wide and a sliver of rear spoiler on the boot lid to create downforce.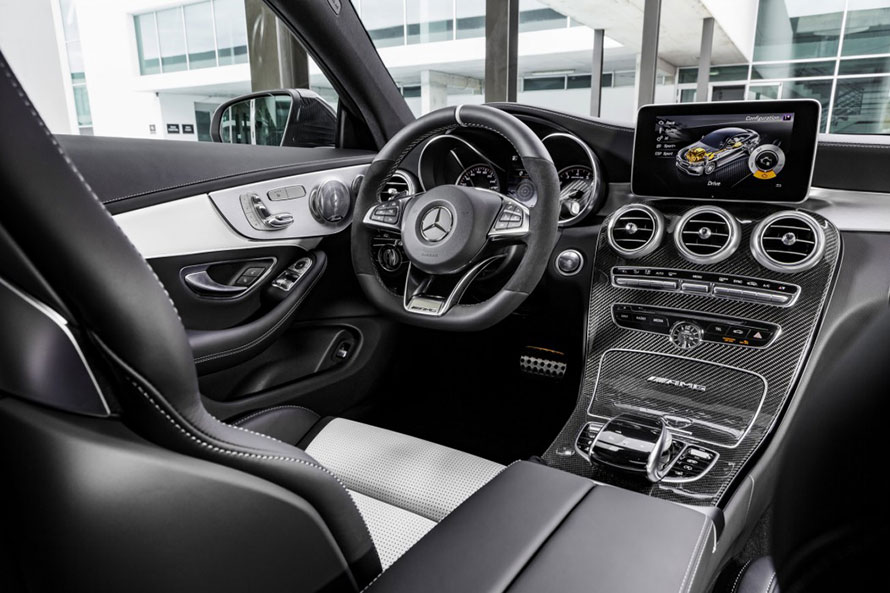 The layout is classic old-school hot rod, with a big V8 under the hood and rear-wheel drive, but it's a car built for the digital age. The compact engine has its twin turbochargers between the two banks of cylinders, which reduces turbo lag, and the driver can choose from four transmission settings, three suspension modes and three levels of intervention from the stability control — one of which is the tyre-squealing Off. There's also an active exhaust, which parps and growls more fiercely during racy driving.
Prices are likely to start at around £62,000 for the 470bhp AMG version — about £5,000 more than for the BMW M4. The more powerful S model will cost about £72,000.
For those looking for a chic C-class without the fireworks and bodywork bulges, the standard coupé is available with the same diesel and petrol engines as the saloon. Prices start at about £30,000.
2016 Mercedes-AMG C 63 S coupé specifications
Engine 3982cc, V8, twin-turbo
Power 503bhp @ 5500rpm
Torque 516 lb ft @ 1750rpm
Transmission 7-speed automatic
Acceleration 0-62mph: 3.9sec
Top speed 180mph (with driver's package)
Price £72,000 (estimated)
Release date Next March
---
Click to read car REVIEWS or search NEW or USED cars for sale on driving.co.uk
---