Car of the week: Ford GT LM GTE Pro racing car
A podium hogger reborn 50 years on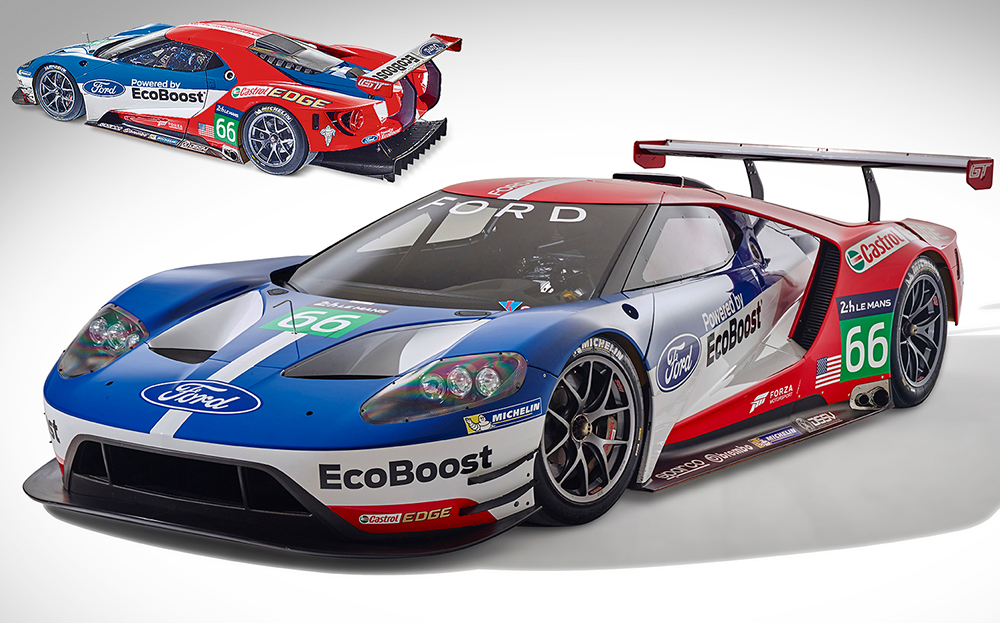 IT'S A rivalry that has gone down in history: Ford against Ferrari at Le Mans. The competition between the two marques stemmed from a grudge between their bosses. Enzo Ferrari had agreed to sell his company to Henry Ford II but pulled out at the last minute. "We'll beat his ass. We're going to race him," Ford reportedly said.
---
Click to read car REVIEWS or search NEW or USED cars for sale on driving.co.uk
---
His language was from the factory floors of Detroit, but the car that Ford built — the GT40 — looked as though it had been forged by an Italian artisan, with its long, drooping bonnet and curvaceous rear wheelarches. His team duly crushed Ferrari, taking all three spots on the podium in the 1966 Le Mans.
Now history looks ready to repeat itself. On Friday Ford announced that it would return to the track to compete against Ferrari, exactly 50 years after its famous victory. Its new GT road supercar, which was unveiled in January, will be joined by a racing model, to had its covers whipped off at Le Mans 24 Hours. It will compete in next year's race.
The cars will take part in the GTE Pro category for road-based cars: Ford GTs and Ferrari 458s will run against Porsche 911s, Aston Martin Vantages and Chevrolet Corvettes.
Ford believes its car is likely to derive an advantage from the category rules, which state that the racing version of the model must retain many of the road car's features. The Americans say the body shape will reduce drag and generate large amounts of downforce, while the carbon-fibre chassis will reduce weight. They believe the 3.5-litre turbocharged V6 engine will be more than a match for Ferrari's V8s.
British spectators should get an early view of the car next April, when the Ford GT is due to compete in the first round of the 2016 world endurance championship, provisionally scheduled for Silverstone.
The roadgoing car is due to go on sale in Britain next year.
---
Search for used Fords for sale on driving.co.uk
---