Car of the week: Extreme Ferrari F12 spied ahead of launch
Cover up for the cameras, Luigi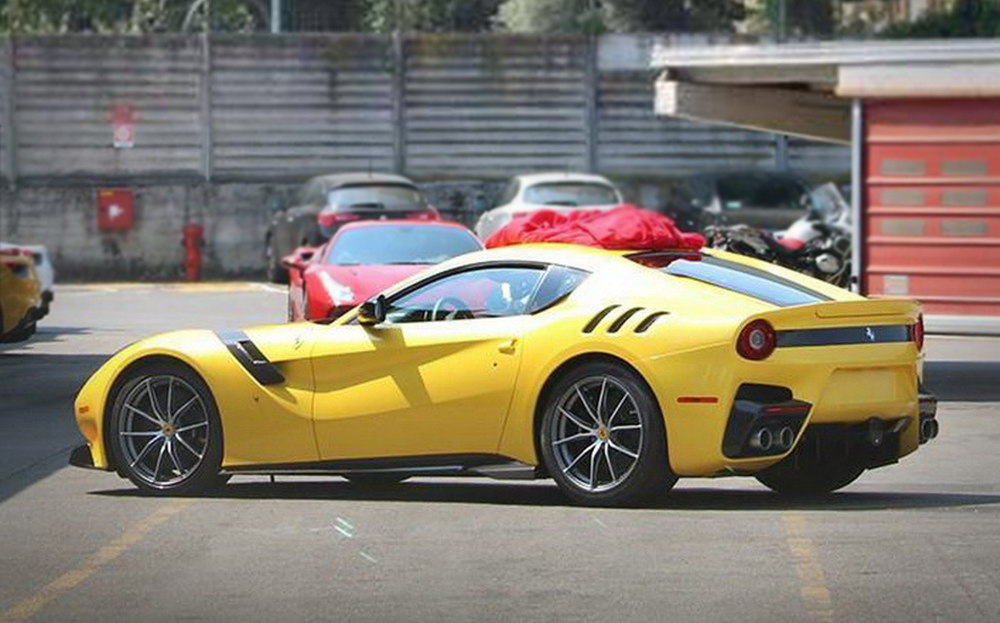 IN AN age when almost everyone carries a smartphone with a camera, it can be a struggle for car companies to keep the models they are working on secret. Just ask Ferrari. The Italian marque is renowned for going to great lengths to ensure its cars remain under wraps until the grand unveiling, usually at a glitzy motor show.
---
View the used Ferrari F12berlinettas for sale on driving.co.uk
---
But last week it appears to have been caught out when engineers moved a previously secret model between factory workshops in Maranello. Before they could say "formaggio" the car had been snapped and the images leaked online.
The car is an extreme version of the F12berlinetta, which is already the most powerful standard Ferrari, not counting limited editions and speciality vehicles such as the LaFerrari. Unsurprisingly, the company won't discuss the car ahead of its launch, but sources admit it will be built in strictly limited numbers. The car may be out in the open but the name is still very much a mystery; will it be called the F12 GTO (Gran Turismo Omologato) — in homage to the rare 250, 288 and 599 GTO models of the past — or could it get the Speciale badge that marks out the fastest version of the 458?
Logic would suggest it will be called GTO, as the F12 is the successor to the 599. Either way, the yellow F12 seen in this spy shot will undoubtedly boast more power than the standard F12 and feature a highly tuned version of its naturally aspirated 6.3-litre V12. Power will probably be raised from an already impressive 731bhp to 790bhp.
Just as significant as the workout in the engine department is the diet that the car's been put on. The F12 "GTO" is expected to lose about 100kg from the 1,630kg kerb weight of the standard model. The result should be a 0-62mph sprint time of less than three seconds.
The vehicle is expected to be unveiled at the Geneva motor show in March, though the invitations to the engineers who moved the car without its covers on may get lost in the post.
---
Click to read car REVIEWS or search NEW or USED cars for sale on driving.co.uk
---