Car of the week: DS 3
Recipe for a little French fancy
---
Published 25 January 2016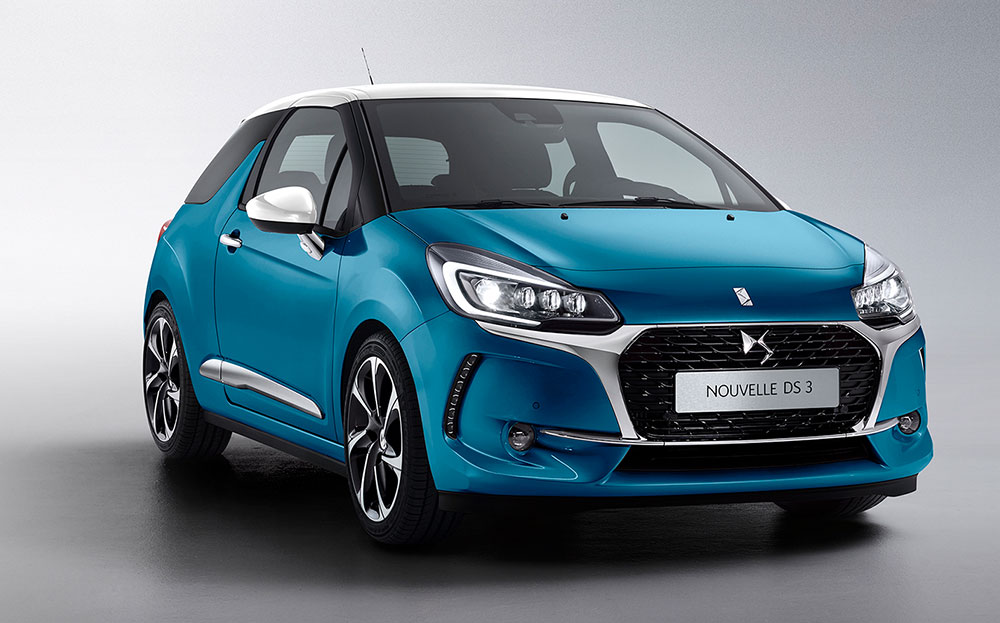 BEFORE the DS3 came along, Citroën was best known for building the 2CV, the car that went from 0 to 60mph in a day and became affectionately known as L'Escargot. Between the two is a 61-year age gap — and a host of cars so anonymous they were perfect for bank robbers.
---
Browse NEW or USED cars for sale on driving.co.uk
---
The DS3 changed all that. Launched in 2009, it combined the charms of the modern Mini with a dash of French style and sex appeal. Nearly 400,000 drivers snapped up the sassy supermini — and Brits bought more of those than any other nation, the patriotic French included.
You can imagine the quandary that the designers must have been in when drawing up plans for the next-generation DS3. Several bottles of bordeaux later, the answer became apparent: they would barely change a thing. So here's the new DS 3, which, rather like the latest formula for Evian mineral water, seems a lot like the last DS3.
As a brand, DS is meant to stand on its own two feet, entirely separate from Citroën, and the company refers to the revised "3" as a stylish Parisian car. (Apparently, that means it has art de vivre rather than bumpers and body panels that bear multicoloured battle scars from daily nudge-parking manoeuvres.) There has been a nose job; it has new LED headlamps and tail lamps; and the shiny, twin-wing chrome grille resembles a biplane seen head-on.
The same range of petrol and diesel engines is available, and a new, sporty Performance version will join the line-up. More significantly, the myriad opportunities to personalise a DS 3 continue. There are said to be 3m ways that drivers can dress a DS 3 and 78 body-and-roof colour combinations alone.
However, the changes that drivers will appreciate most are likely to be the adoption of some of the latest in-car tech. The DS 3 has a new 7in touchscreen that can be synched with Apple or Android smartphones via Apple CarPlay or MirrorLink.
Text messages can be read out and a new DS Connecting Box means there is an automatic SOS function that contacts the emergency services if the car detects a serious accident; a Monitoring pack that sets service intervals according to the driving style; and a Tracking pack, which — a little like Apple's Find My iPhone — can transmit the car's position to police should it be stolen. Time will tell whether it could be used to catch out a cheating partner.
2016 DS 3 specifications
PRICE RANGE: £13,500-£22,000 (estimated)
ENGINES: 1.2-litre, 3 cylinders, petrol; 1.6-litre, 4 cylinders, petrol; 1.6-litre, 4 cylinders, diesel
RELEASE DATE: February