Car of the week: Alfa Romeo Giulia Quadrifoglio Verde
Alfa trusts in a 503bhp four‑leaf clover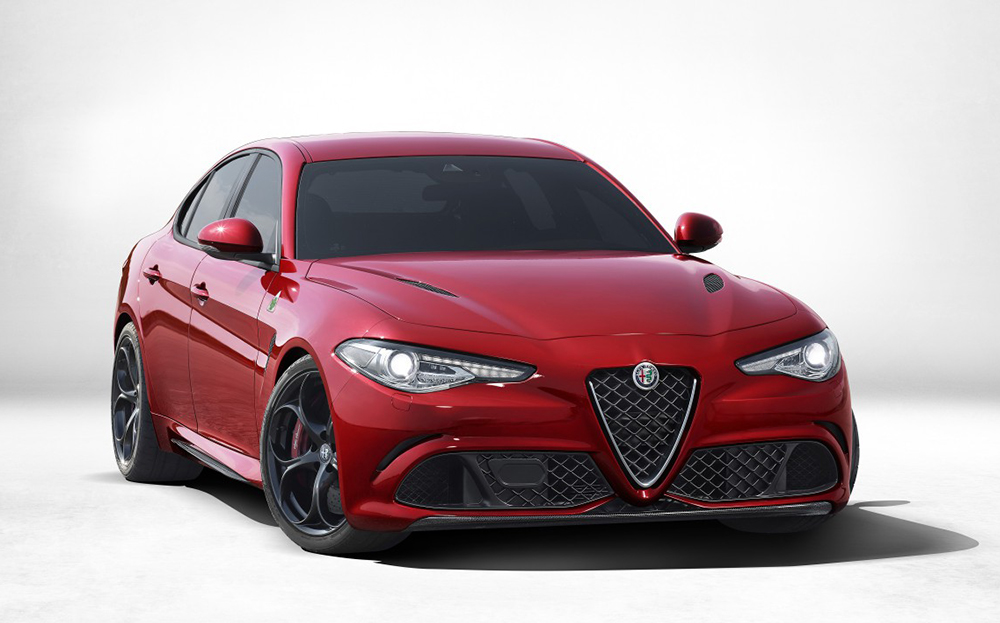 IN A market dominated by German car makers, Alfa Romeo can struggle to make an impression. So three years ago the company secretly put together what it calls an "A-Team" of maverick engineers and asked them to come up with a car that would get the Italians noticed again. First impressions of the Giulia sports saloon suggest they have succeeded.
---
Browse the used Alfa Romeos for sale on driving.co.uk
---
The high-performance version — the Giulia Quadrifoglio Verde ("quadrifoglio" means four-leaf clover) — has a 3-litre turbocharged V6 engine that has benefited from the magic touch of former Ferrari engineers. The result is a power output said to be 503bhp — a match for that of the Mercedes-AMG C 63 S and substantially more than a BMW M3 or Audi RS 4 can muster. That's not the only fighting talk to come out of Italy: Alfa says the 0-62mph time is 3.9 seconds.
The five-seat Giulia is built on a rear-wheel-drive platform said to have a 50:50 weight distribution between the front and rear axles. The Quadrifoglio Verde is also available with four-wheel drive and uses torque vectoring to ensure none of that might goes to waste.
On every Giulia model the front suspension has double wishbones and the rear suspension is a multilink setup. Other promising ingredients on the Quadrifoglio Verde include an active front spoiler that deploys itself at high speeds to improve stability, and carbon ceramic brake discs.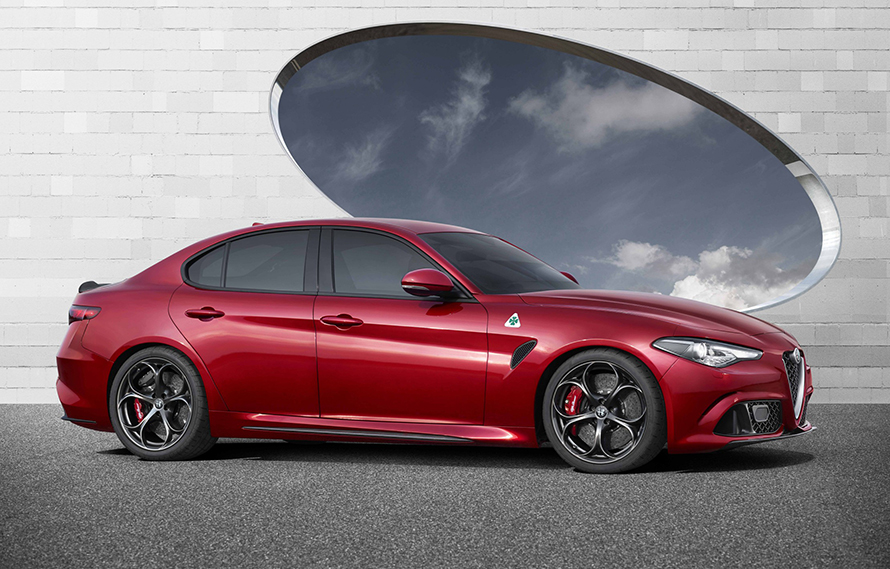 Alfa's much-criticised DNA driving mode system will be put into the Giulia. Critics have argued that the ideal compromise was not covered by Dynamic, Natural or Advanced Efficient, but perhaps the new Racing setting in the Quadrifoglio Verde will deliver the goods.
Harald Wester, Alfa Romeo's boss, is counting on the high-performance flagship to revive interest in the brand. Global annual sales have slipped to fewer than 70,000 cars, but Wester hopes a new line-up, starting with the Giulia, can entice 330,000 more customers a year.
Alfa Romeo UK said the Giulia would go on sale here in autumn next year, adding that it hoped the Quadrifoglio Verde version would be available from launch. "It's a rebirth for Alfa Romeo," the company insisted: "it redefines the brand and takes it back to its heritage of high performance and high technology for mainstream buyers."
Alfa Romeo Giulia Quadrifoglio Verde specifications
Engine 3 litres, V6, turbo
Power 503bhp
Transmission Dual clutch, 4-wheel drive
Acceleration 0-62mph: 3.9sec
Price £60,000
On sale Autumn 2016
---
Click to read more REVIEWS or search NEW or USED cars for sale on driving.co.uk
---