155 miles per charge: Nissan squeezes more miles into 2016 Leaf electric car
More powerful and more durable battery, with extended eight-year warranty
---
Published 10 September 2015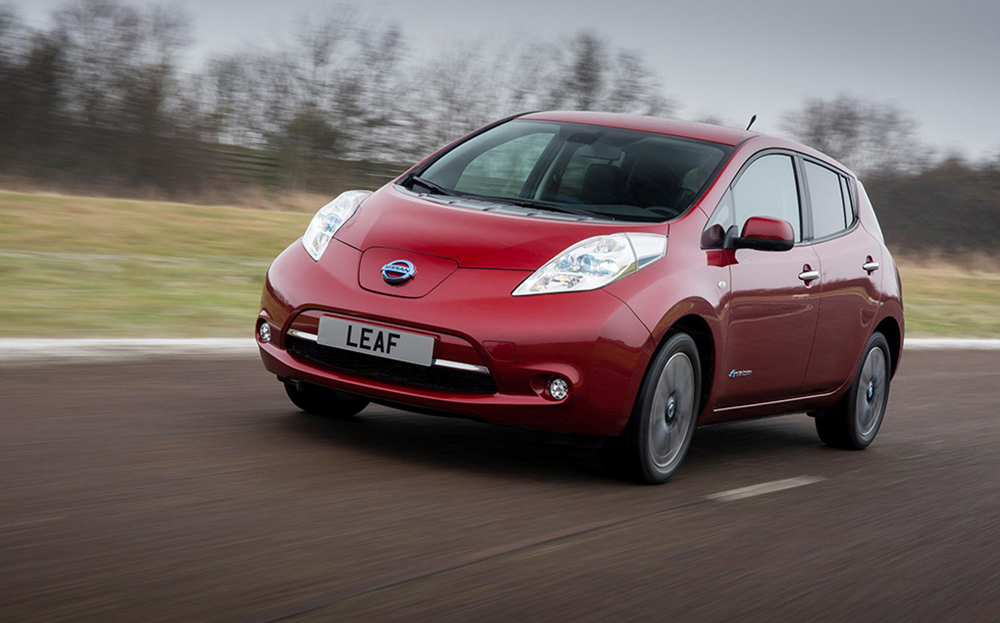 THE BRIGHT sparks at Nissan say they have managed to increase the range of the 2016 Nissan Leaf electric car from "up to 124 miles" to 155 miles, which it believes will significantly boost the car's appeal.
---
View the used Nissan Leafs for sale on driving.co.uk
Guide: what you need to know when buying a used electric car
---
The increased range, which has yet to be verified on the official New European Driving Cycle, is due to a new, more energy-dense 30kWh battery pack that is the same size as the current 24kWh pack but 21kg heavier. It will be available on Acenta and Tekna grade cars, priced from £24,490 for the Acenta trim. That's £1,600 more than the equivalent Leaf with a 24kWh battery.
Nissan says that having built 200,000 Leafs since the car's launch in 2011, it has learnt a lot about battery technology. It has introduced carbon, nitrogen and magnesium to the electrodes and changed the battery cell layout to achieve the range gain.
The 155-mile range gives the 2016 Leaf the longest range of any pure-electric car in its class — the VW e-Golf and BMW i3 have ranges of 80 miles and 125 miles respectively.
Paul Willcox, chairman of Nissan Europe, said: "Up to 155 miles opens the world of EVs (electric vehicles) to thousands of drivers across Europe who before just weren't completely confident that an EV would work for them. This extra range will make Leaf ownership an easy first choice for many, many more drivers."
However, questions will still be asked about whether the Leaf's range is really sufficient to tempt drivers out of petrol and diesel cars. When the Leaf was launched, Nissan pointed to research that showed trips of 30 miles or less accounted for 80% of daily driving in Britain, and therefore a 100-mile range was more than adequate. So why put so much effort into increasing it?
"It's not that we admit the range was too low," Jean-Pierre Diernaz, European electric vehicle director at Nissan, told Driving, "because for all the commuters who are the No1 target for EVs, you don't need more than 150km [93 miles] a day. It's just a perception; to remove the anxiety, claiming 250km [155 miles] is going to reassure everybody."
With the increased performance comes increased durability: the Leaf's warranty will be extended from five years to eight years and 100,000 miles. The new Leaf will also have an updated telematics system, which shows charge level and remaining range and can be accessed remotely via mobile apps.
The Leaf 30kWh also has a number of subtle exterior design changes, including a roof-mounted aerial and a new colour – bronze.
The 2016 Nissan Leaf 30kWh will be unveiled at the Frankfurt motor show next week and sales will begin in the UK in December.
Related article: Tesla set to lead sales charge with £23,000 electric car
---
Click to read car REVIEWS or search NEW or USED cars for sale on driving.co.uk
---