This 1,341bhp electric off-roader could be world's fastest production car ... but it looks horrible
Brawn but no beauty
THE WORLD'S first off-road electric supercar has been out testing, and its incredible statistics threaten to put speed machines from the likes of Ferrari, McLaren, Koenigsegg and Bugatti in the shade. But when it comes to style, the old guard have nothing to worry about.
The MISS R from Taiwanese company XING Mobility, has been tipped become the fastest production car in the world.
Boasting a whopping 1,341bhp via four 350V electric motors, the 4×4 is said to be able to accelerate from 0-60mph in just 1.8 seconds and 0-120mph in as little as 5.1 seconds. The McLaren P1 hybrid hypercar, by comparison will sprint from 0-62mph in 2.8 seconds and 0-124mph in 6.8 seconds.
---
Browse NEW or USED cars for sale
---
And whereas you wouldn't dream of showing the McLaren any mud, the MISS R is built to be able to tackle a range of terrains, with testing footage showing the car performing at high speeds on a harsh gravel track.
It's fair to say it isn't going to win any beauty contests, though. Resembling a cross between a Smart Roadster and Batman's Tumbler, it's not exactly easy on the eye.
XING revealed the MISS R at the AutoTronics show in Taipei earlier this month, alongside a 3.5 ton electric truck dubbed "Mr.T".
According to the manufacturer, the two vehicles were displayed together to "represent XING's mission of empowering any and every vehicle maker of any size to go electric".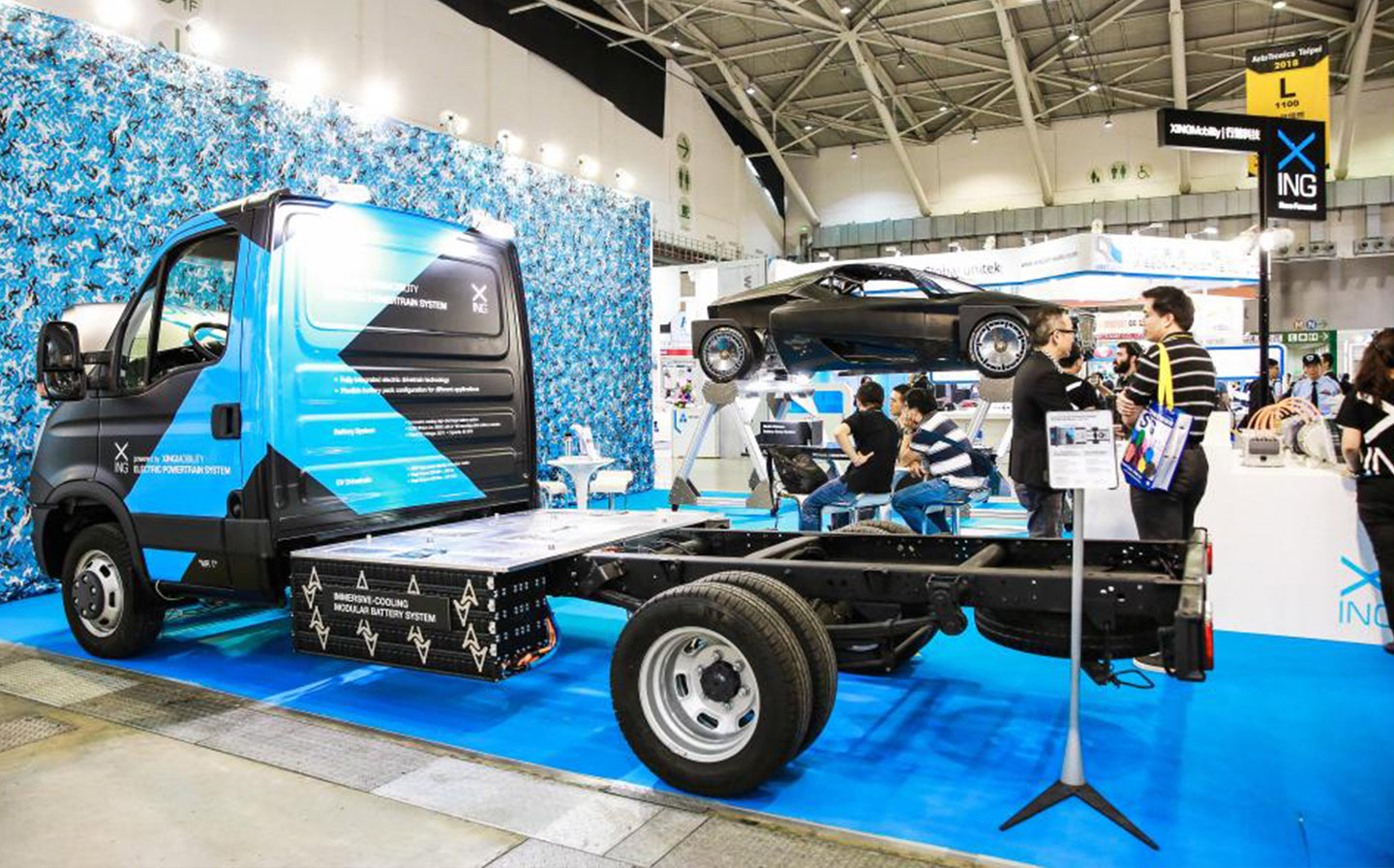 The electric vehicle maker is currently working with commercial and industrial vehicle makers to apply technology from MISS R in city buses, ride-sharing scooters, construction equipment and special-purpose boats.
XING Mobility co-founder and CTO, Azizi Tucker, said: "The commercial vehicle market is primed for a conversion to electric drivetrains due to functional needs, increasing emissions requirements and public noise reduction.
"However, this market is currently extremely under served with many electric vehicle technology manufacturers focusing only on passenger vehicles".