Skoda Octavia Mk 2 review (2005-2013)
Ignore the badge, this is a brilliant all-rounder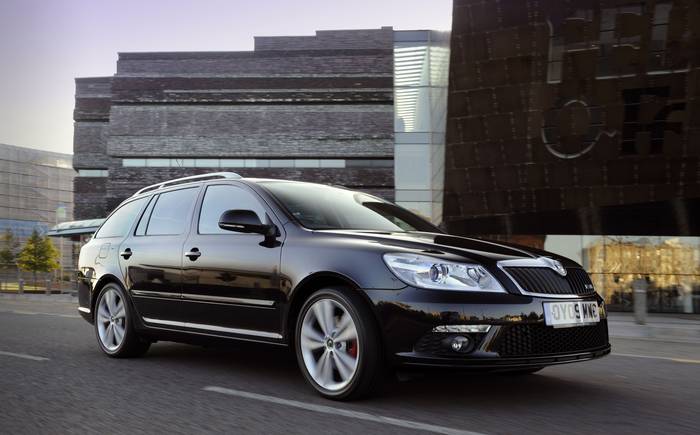 What is the Skoda Octavia Mk 2?
The Skoda Octavia is an enigma. It's a car that even now, more than 20 years after the Volkswagen Group's acquisition of Skoda, is looked down upon because of its badge. Yet this is also a car that frequently tops owner satisfaction surveys; buyers love its reliability, low running costs, equipment levels and practicality. Those are traits not lost on the police, who love the Octavia, which is why in sporty vRS form it's the most popular unmarked traffic car.
Based on a Volkswagen Golf floorpan, the Octavia isn't up against small family cars; its adversaries are bigger models like the Mazda 6, Honda Accord, Ford Mondeo and Vauxhall Insignia. All are readily available, multi-talented, offered in saloon or estate forms and available with a wide choice of engines and trims. And if we're honest, all make great family transport just like the Octavia. But it's the Skoda that owners seem to love the most.
---
Click to check Skoda Octavia used car prices
---
Having been launched in 2004, this second generation Octavia (the superb Mk 3 was launched in 2013) was treated to the odd nip and tuck along the way to keep things fresh. The key facelift came in January 2009, when the cabin was overhauled, and a fresh range of engines was introduced. As long as you avoid entry-level powerplants you'll have decent  oomph for the cut and thrust of everyday driving. Eco models like the 1.6TDi Greenline and the 1.4TSI make good mid-range buys, but there's a bewildering array of options, some normally aspirated and many with forced induction.
Pick of the bunch is the Octavia vRS, offered in 2.0TFSi or 2.0TDi forms, the former featuring the same 197bhp four-pot engine as seen in the Golf GTi. Even better if it has the DSG semi-automatic transmission, but whichever gearbox you choose, the cabin will feel not all that special, and the handling is a bit too safe to have the sort of fun you can take for granted in a 3-series.
If practicality is more of a priority though, you could track down one of the unusual Octavia Scouts, which features permanent four-wheel drive and torquey 2.0TDi power; they're priced from just £6,000 and make a great tow car.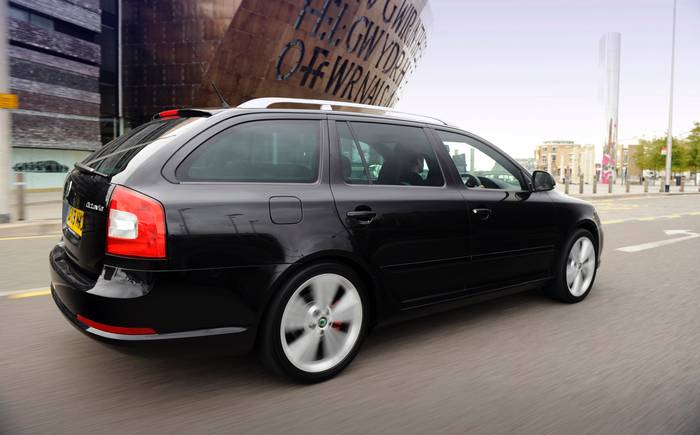 So while the Octavia is one of the best all-round family cars you can buy if you're on a relative budget, the bad news is that these cars no longer represent the bargains they once were. Gone are the days when Skoda had to incentivise buyers with low prices, and because of the Octavia's desirability, depreciation isn't heart-stopping. As a result, you might have to find more money than you were expecting to secure an Octavia, but if you're after an easy ownership experience, few cars can deliver like this one.
What to look out for when buying a used Skoda Octavia Mk 2
Owners may love their Octavias, but that doesn't mean there are no potential problems to watch out for. Windscreens can delaminate, leading to the corners going milky, while climate control issues aren't that rare. Many early examples have suffered from failure of the control unit for the anti-lock brakes, while door seals fail too. Batteries go flat on cars driven infrequently because the radio drains the power, while rear screen washer pipes come adrift, leading to a waterlogged spare wheel well.
Four recalls so far isn't bad, especially as most of them have affected relatively few cars. Some early 2.0TDi editions could suffer from fuel pump leaks, while those with the six-speed manual gearbox could also have problems with the flywheel disintegrating. A loss of drive affected some DSG-equipped Octavias, while some common rail 2.0TDi engines could become incontinent.

The One to Buy
Skoda Octavia vRS 2.0TFSi estate with the excellent DSG transmission
Factfile
Engine:

1984cc, 4-cylinder

Power:

197bhp @ 5100rpm

Torque:

206 lb ft @ 1700rpm

Acceleration:

0-62mph in 7.3sec

Top Speed:

149mph

Fuel

36.7mpg combined

CO2:

175g/km

Road Tax Band:

H

Dimensions:

L 4569mm, W 1769mm, H 1468mm
Skoda Octavia rivals