Toyota Yaris Mk 2 review (2006-2011)
Small and perfectly formed, but no driver's delight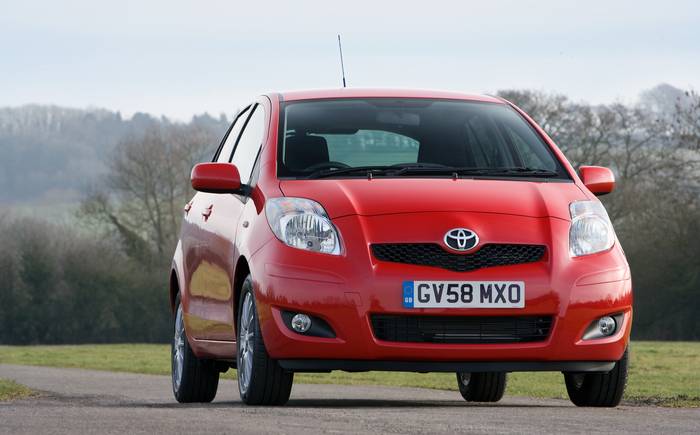 What is the Toyota Yaris?
Looking for a car that will last until the world ends but which won't give a day's excitement in all that time? Then you've found it. Everybody knows that Toyotas last forever and notwithstanding the odd recall wobble, it's a reputation that withstands the closest scrutiny. The Yaris is no different. Owners love its dependability, ease of use, high levels of safety and compact proportions. There may be no thrills on offer, but if you want a car that's easy to own, this should do nicely.
The original Toyota Yaris hit showrooms in 1999. Owners and the press adored this neatly styled supermini, even though it was really rather ordinary in every way. The second take on the formula offered more of the same – and buyers lapped it up. They could choose between 1.0 or 1.3-litre petrol engines or a 1.4-litre diesel; 18 months later a 1.8 petrol joined the range. Predictably, the 1-litre petrol engine doesn't offer much grunt but if you're looking for a first car, it's a great choice. Otherwise, the bigger, more muscular engines are the ones to go for.
---
Search for and buy a used Toyota Yaris
---
Designed primarily as an urban runabout with three or five doors, the Yaris is well suited to much longer journeys if one of the bigger engines is fitted. The three-cylinder 1-litre engine can cope with motorway use but is not the best tool for the job. If you like your car to swap gears for you, you'll have no choice but to go for the 1.3 petrol or 1.4 diesel; these are the only powerplants available with Toyota's MMT automatic gearbox. It's an acquired taste that isn't great to use and can suffer some reliability issues, so make sure you can get on with it before you part with your cash.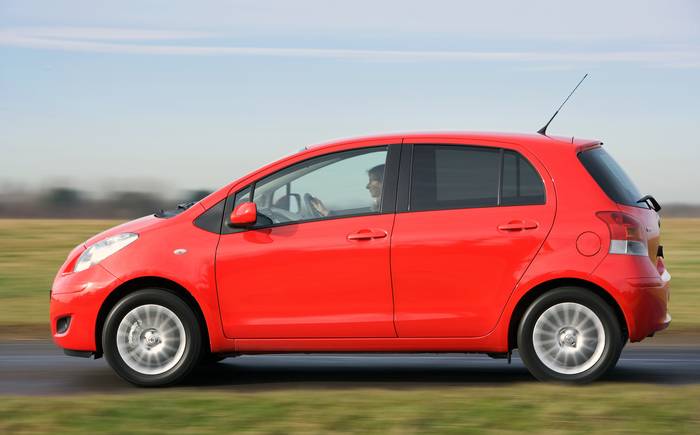 A facelift in January 2009 brought some blink-and-you'll-miss-them styling changes, improved engines and transmissions, revised trim levels and stop/start to cut CO2 emissions. If you can get one of these for the same money as an earlier model, which you may well do by shopping around, it's worth doing so as road tax rates are lower. However, the improvements are slight, so don't bankrupt yourself buying a newer Yaris just to save a few quid each year on VED.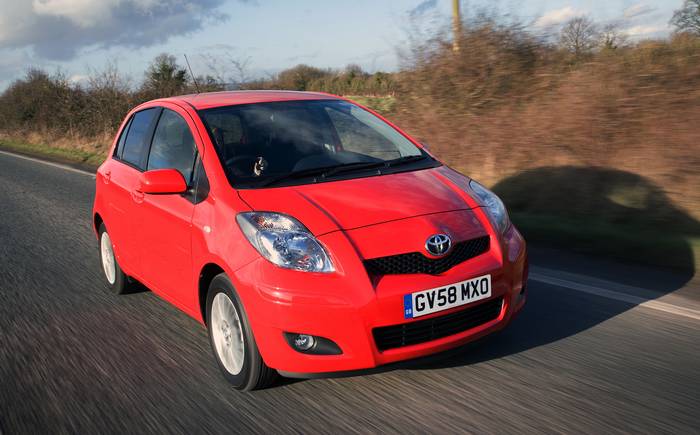 Indeed, if you're on a budget, an older Yaris may well be the best option because many newer examples still fetch strong money. That's market forces at work for you. While the Yaris doesn't excite, it is hugely sought after, which tells you all you need to know about whether or not it's worth a closer look.
What to look out for when buying a used Toyota Yaris

The Yaris may be reliable but things can still go wrong. Cars with the 1.4-litre diesel engine can suffer from failure of the dual-mass flywheel. Meanwhile, it's not unusual for gears to crunch on Yarises with a manual gearbox; it's because the clutch doesn't always fully disengage.
Oil leaks from the front of the 1.3-litre petrol engine are also common, and come from the timing chain cover which doesn't always seal properly. Flooded footwells are the result of the cabin air intakes getting clogged up with debris, while coolant all over the underside of the bonnet is because the water pump is on its way out.
There have been more recalls than you might expect. Two were because of the possibility of a fire starting (for different reasons), two were because of potential airbag issues while one centred on some interior trim flying off and injuring passengers in the event of a collision. The sixth recall was the infamous incident over accelerator pedals failing to return properly; since then, the Yaris Mk2 has also been recalled for issues with its steering column, seat rail mechanism, power steering, brake fluid leaks and incorrect airbag deployment.
The one to buy
Toyota Yaris 1.3 T Spirit
Specifications
Engine:

1298cc, 4 cylinders

Power:

99bhp @ 6000rpm

Torque:

97 lb ft @ 4200rpm

Transmission:

5-speed manual

Acceleration:

0-62mph in 11.7sec

Top speed:

109mph

Fuel:

55mpg combined

CO2:

120g/km

Road tax band:

C

Dimensions:

L 3750mm, W 1695mm, H 1530mm
Toyota Yaris rivals
Honda Jazz (click here for used prices on driving.co.uk)
Renault Clio (click here for used prices on driving.co.uk)
Skoda Fabia (click here for used prices on driving.co.uk)