Toyota RAV4 Mk 3 review (2006-2013)
Practical and well-equipped

What is the Toyota RAV4?
With the RAV4, Toyota introduced us to the concept of a compact SUV back in 1994. Since then, Toyota has refined the formula and a huge number of rivals have appeared, some putting the RAV4 in the shade. But Toyota has never lost sight of what makes the RAV4 such a great car to own: it's reliable, practical, well-equipped, and good to drive.
Pretenders to the compact SUV throne that have arrived since the RAV4 made its debut include the Honda CR-V plus the Nissan X-Trail and Qashqai, along with the Ford Kuga and VW Tiguan. They're all excellent, with strong engines, a decent driving experience and good equipment levels, but the one we'd focus on is the Volvo XC60. Exceptionally safe, stylish and good on-road — but not off it — this Swedish bombshell is a much under-rated machine.
---
Search for and buy a used Toyota RAV4
---
As with all of these rivals — but unlike its predecessors — the third-generation RAV4 comes in five-door form only, few buyers opting for the three-door edition previously available. Not many opt for the petrol edition either, understandably given its lack of refinement and thirst; the 2.2-litre diesel unit is a far better bet, as it's muscular, frugal and offers plenty of low-down torque.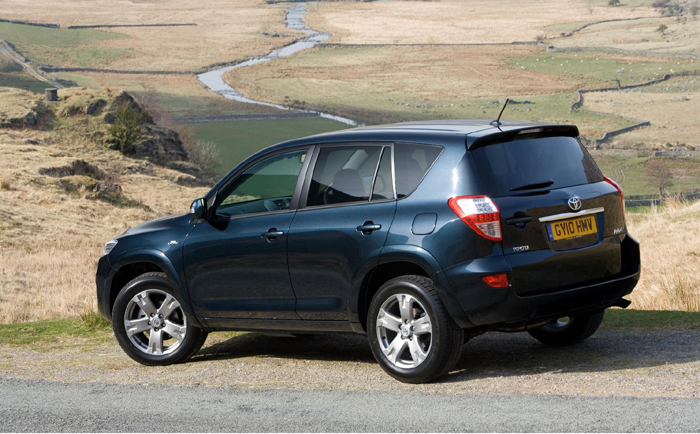 With the diesel engine installed, on-road driving is a pleasant experience, but the RAV4 is one of the few contenders in the segment that can tackle the rough stuff too — at least if you choose four-wheel drive over front-wheel drive. And with diesel power, the RAV4 makes a decently capable tow vehicle too, so if you're looking for something to lug your caravan around the country, you could do worse than plump for one of these.
As with most of its rivals, buying a diesel engine doesn't mean you have to swap cogs yourself as there's a six-speed auto option that makes the driving experience even easier. The slushbox dulls performance a little, but it's a smooth-shifting transmission that's well worth considering if you prefer two pedals to three.
All RAV4s are reasonably well equipped, with alloy wheels, air con, an alarm plus a CD/tuner on the most basic (XT3) edition at launch. XT4 added a sunroof, climate control, and leather trim while the XT5 also included sat nav, cruise control, automatic lights and wipers plus heated seats. The range-topping T180 brought sportier trim with run-flat tyres and 18in alloys, so it rides more firmly than lesser editions.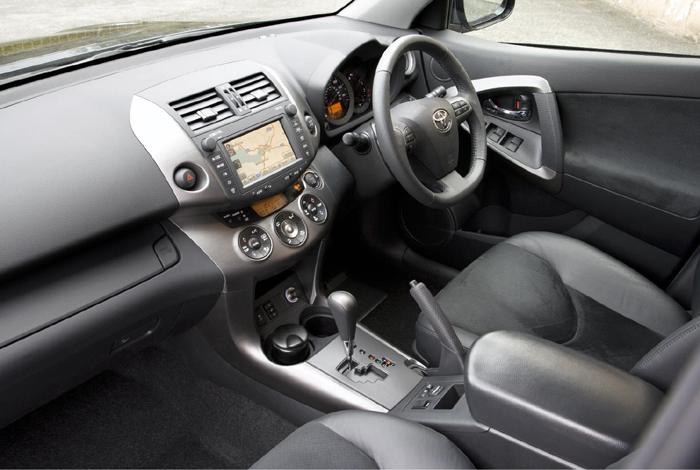 A summer 2010 facelift saw much streamlining of the model range, with just XT-R and SR trims offered. Styling revisions and the introduction of a front-wheel-drive variant were the big news, along with the launch of a six-speed automatic gearbox option with the diesel engine. Considering how old the RAV4 was at this stage, it's amazing that only a minor nip and tuck was required to keep the car fresh. Which just shows how essentially right Toyota was with the car at launch.
What to look out for when buying a used Toyota RAV4
One area where the RAV4's rivals haven't pulled ahead significantly is in the reliability stakes; this is still one of the most dependable small 4x4s out there. Most problems centre on the diesel engine using oil or blowing head gaskets. In an attempt to retain customer goodwill, Toyota has been known to replace engines up to seven years old with up to 110,000 miles under their belt. Also check for warped brake discs, by feeling for juddering under braking.
This generation of RAV4 was recalled for Toyota's infamous accelerator pedal problem. The issue centred on the throttle pedal not returning to idle, but no crashes were ever caused because of this. It has also been recalled for a potentially-overheating electric window switch and rear suspension arm failure.