Toyota Auris Mk 2 review (2012-on)
The Auris is a spacious car, with enough space in the back for two adults and, in the Touring version, a large boot that can accommodate up to 1,659 litres if you put the rear seats down.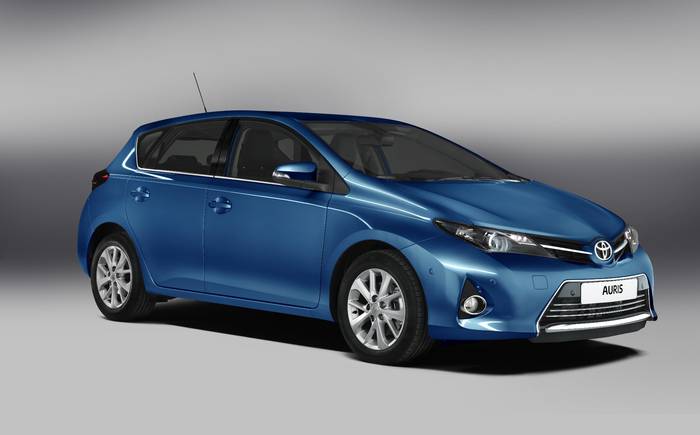 What is the Toyota Auris Mk 2?
For years, Toyota's family hatchbacks have upheld a reputation for dullness that persisted whether you were watching them from the pavement or sitting behind the wheel. In the past it didn't really matter, as millions of buyers were won over by the company's reputation for building bulletproof cars, which could last a lifetime ­‒ and not just because many owners were well past retirement age.
---
Search for and buy a used Toyota Auris on driving.co.uk
---
But today, rival cars offer build quality and excitement ‒ often at a lower price. The new Toyota Auris, then, has had to improve in every respect. As well as a five-year/100,000-mile warranty and five-star Euro NCAP safety rating, it offers new styling, which is more distinctive, if still a little bland. If you are prepared to spend more than £20,000, you have the option of a hybrid system, the same one used in the Prius, which has been developed over more than a decade of being in production. It has a 1.8-litre petrol engine combined with an electric motor for a power output of 134bhp with CO2 emissions of 84g/km, making it eligible for free car tax.
There are also 1.33-litre 98bhp and 1.6-litre 130bhp petrol engines on offer, as well as an 89bhp 1.4-litre diesel engine. You have two body style options: hatchback or estate, which is badged Touring Sports, though don't expect much sportiness.
The drive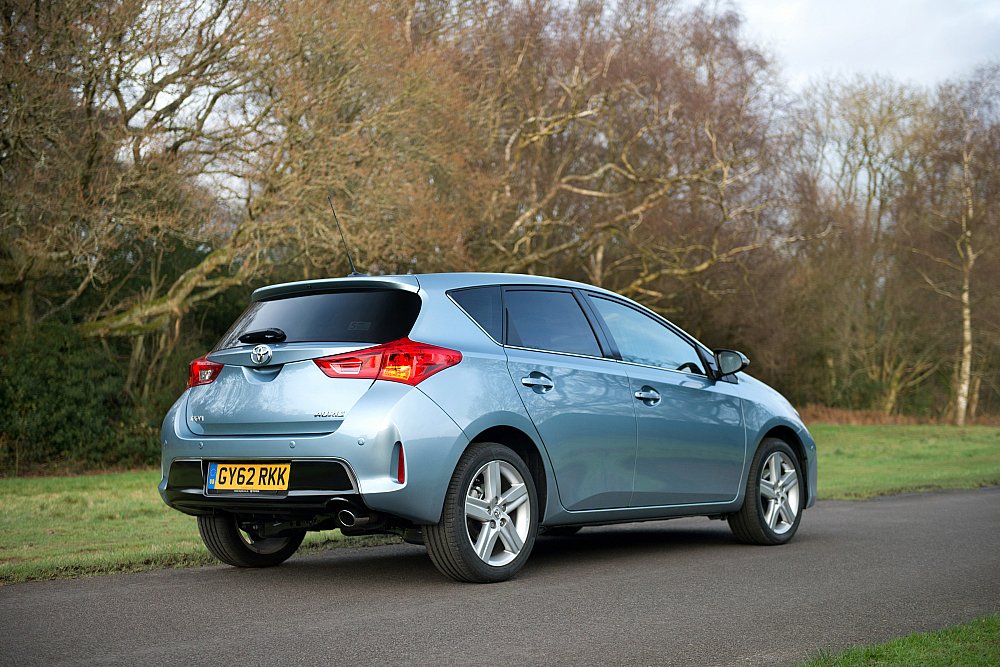 The Auris is quiet at most speeds, especially the hybrid, which starts in silence and can travel on electric power alone for up to 1.25 miles (and only at speeds below 31mph). Low levels of wind and tyre noise help make the cabin a relaxed place to be, as does the ride, which soaks up bumps and dips effectively around town.
Unfortunately, the driving experience is badly let down when you head onto faster roads. The 1.6-litre petrol engine is well regarded but putting your foot down in the hybrid elicits an angry whirring, like a food processor, from the engine, which is partly down to the gearbox, a continuously variable transmission system. The car has an Eco mode, which improves fuel economy but results in lacklustre acceleration. This was illustrated at one point during the road test when the speed limit on a road changed from 50mph to 70mph. With foot to the floor, the engine whirred furiously but the needle on the speedometer barely moved. It was as if the car were cross that the driver hadn't popped on some comfy slippers, turned the heating up, switched on The Archers, and remained resolutely at the same cruising speed. The slightly more positive note is that fuel economy ‒ in the hybrid ‒ was respectable at an indicated 55mpg over a variety of roads. This may seem poor in comparison with the car's official 70.6mpg rating, but hybrids are notorious for performing well below official figures.
The Auris's ride feels a little unsettled at higher speeds when the car can bob up and down gently over bumps, as if it were floating at sea. There's also a touch of the ocean liner about its steering: turn the wheel and there seems to be a slight pause before the car actually changes direction. It can be unsettling, especially as there is little feedback from the steering wheel. It's not just a problem for boy racers: dodging an obstacle, sliding through a narrow gap, or finding yourself in a corner that tightens unexpectedly, demand precise steering, which the Auris does not provide.
The interior

The Auris is a spacious car, with enough space in the back for two adults and, in the Touring version, a large boot that can accommodate up to 1,659 litres if you put the rear seats down.
The level of equipment is fairly average with air conditioning, an array of airbags and a USB port as standard across the range. Cruise control, heated front seats and a panoramic glass roof (which makes the interior much brighter) are available only on the top-specification Auris. All but the most basic trim level comes with a touchscreen which, in common with the rest of the controls, is straightforward to use. At times it can feel as if the car is nannying the driver, with its volume control that rises in tiny increments, so there's no risk of turning it up too high, and the huge panel of prominent warning lamps which light up if someone isn't wearing a seatbelt.
Some buyers will like the functional nature of the design but others will be disappointed at the lack of flair. It features a large digital clock, a relic from the 1980s, at the top of the centre console, and buttons labelled with big, clear text. Some of it is stuck straight onto the interior trim, reminiscent of aircraft labels in international English that don't really make sense, such as "all auto" under the electric window switches. It's all very sober.
The one to buy
Toyota Auris Icon 1.6 V-Matic Touring Sports
Factfile
Price:

£18,850 (correct at first publication)

Engine:

1,598cc, 4 cylinders

Power:

130bhp @ 6400rpm

Torque:

118 lb ft @ 4400rpm

Transmission:

6-speed manual

Acceleration:

0-62mph in 10.5sec

Top speed:

122mph

Fuel:

46.3mpg

CO2:

140g/km

Road tax band:

E

Dimensions:

L 4560mm, W 1760mm, H 1460mm
Toyota Auris Mk 2 used car rivals for similar money