Top 10 hot hatches and coupés
The boy racer is back, packing even more heat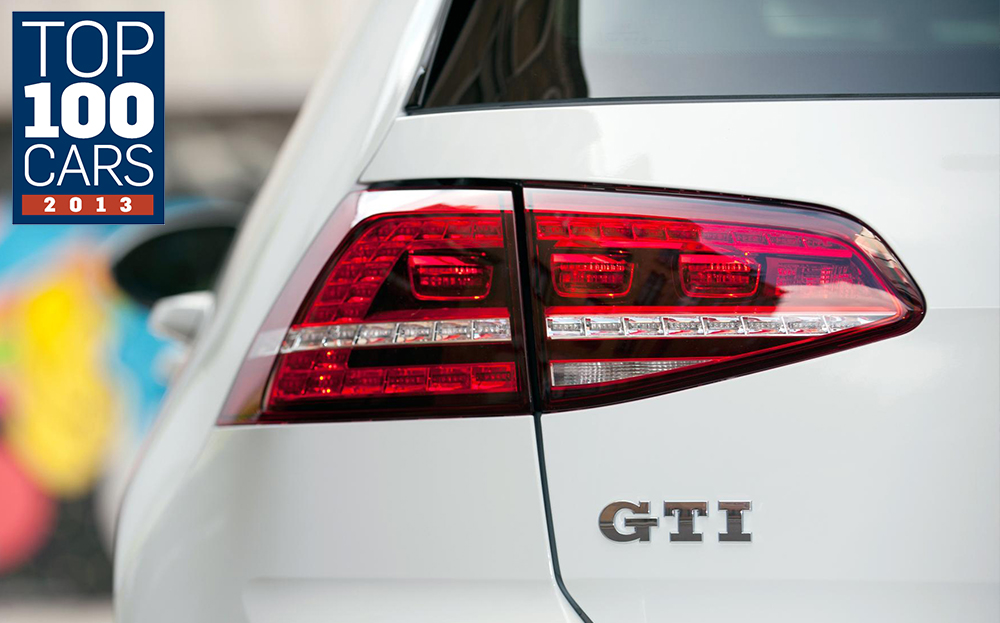 IN A LAND BEFORE time — well, the 1980s — hot hatches ruled the road. Cars such as the Peugeot 205 GTI and the Golf GTI patrolled the nation's highways, engines growling and drivers looking for someone to burn off at the lights. These high-spec hatchbacks died off with the arrival of political correctness, and a succession of lukewarm hatches took their place.
But the hot ones are back, and cars such as the Fiesta ST are lighter, more powerful and more driver-focused than ever. And traditional coupés are meeting them head-on: the Toyota GT86, for example, is superlative, and is joined by a rebadged BMW 3-series. Any driver who wants strong performance, four proper seats and good value for money has never had more choice.
1. Ford Fiesta ST


For people who live in the world of micro-managed budgets and long, tedious journeys, this Ford could well be the most significant hatchback of recent years. Fast, comfortable and frugal, it's the best of all worlds for less money than many inferior rivals.
A plentiful 179bhp is available from its 1.6-litre turbo engine, but it's the Ford's joyful handling that most distinguishes it. Not only is it more entertaining to drive than any rival; it's also more fun to fling around than a good number of sports cars.
The ST has an addiction to the open road and hurtles into corners with improbable speed, deftly adjusting its line to the apex and rocketing away again. But when you want it to calm down and go about more mundane duties without any fuss, it does that admirably.
It's the ST's price, though, that really sets it apart. Not only is it the best hot hatch in its class; it's also the cheapest.
Factfile Ford Fiesta ST, Price: £16,995
Our pick: Fiesta ST, £16,995
Engine: 1560cc, 4 cylinders
Acceleration: 0-62mph: 6.9sec
Top speed: 137mph
Fuel: 47.9mpg
Search for used Ford Fiesta on driving.co.uk
2. Toyota GT86/Subaru BRZ
The Toyota GT86 — and its clone, the Subaru BRZ — may no longer be the very best in class, but if you're more concerned with great coupé looks than practicality, it is unrivalled.
Despite its rakish appearance, this is not a car for showing off to the neighbours. It's no Audi TT or Mercedes SLK, and its interior is spartan. Its singular trick is to prove that having fun in a car owes little to going fast: even though its 197bhp engine makes it little more powerful than the Fiesta ST, it will make you believe you're some sort of driving god.
Factfile Toyota GT86/Subaru BRZ, Price: £24,995-£32,995
Our pick: GT86, £24,995
Engine: 1998cc, 4 cylinders
Acceleration: 0-62mph: 7.6sec
Top speed: 140mph
Fuel: 36.2mpg
Search for used Toyota GT86 on driving.co.uk
Search for used Subaru BRZ on driving.co.uk 
3. Mercedes-Benz A 45 AMG
People have wondered for years what might happen if AMG got around to spicing up a car the size of a Volkswagen Golf. Well, here's the answer. The A 45 AMG boasts the most powerful four-cylinder unit in the world, and a 0-62mph time of 4.6 seconds makes it as fast off the blocks as an Aston Martin DB9.
A shame then that the rest of its abilities don't quite match: the steering should be more engaging and the transmission is not quite as quick or intuitive as you might like. It might not be the most fun hot hatch money can buy but it's certainly the fastest.
Factfile Mercedes-Benz A 45 AMG, Price: £37,845
Our pick: A 45 AMG, £37,845
Engine: 1991cc, 4 cylinder
Acceleration: 0-62mph: 4.6sec
Top speed: 155mph
Fuel: 40.9mpg
Search for used Mercedes-Benz A-class on driving.co.uk
4. Volkswagen Golf GTI
It isn't the very best Golf GTI of the past four decades, but it's a likeable, effective all-rounder. The excellent chassis gives delightful ride comfort and surefooted handling, and the 217bhp, 2-litre turbo engine is torquey and refined. The GTI is distinguished by sporty styling tweaks on the outside, tartan upholstery and a golf-ball gearstick knob (tributes to the original GTI).
It may not ultimately be as sharp to  drive as the Ford Focus ST, but it's good enough for its solidity and superior ride to make it the hot hatch of choice for many.
Factfile Volkswagen Golf GTI, Price: £25,845-£28,895
Our pick: GTI 2.0 TSI 5dr, £27,260
Engine: 1984cc, 4 cylinders
Acceleration: 0-62mph: 6.5sec
Top speed: 152mph
Fuel: 47.1mpg
Search for used VW Golf on driving.co.uk
5. BMW 4-series coupé
The first BMW 4-series is essentially a 3-series coupé by another name. This puts some air between BMW's everyday cars and its swankier coupés and convertibles — and gives the company an excuse to charge more for basically the same car.
The 4-series is slightly longer, lower and wider than the 3-series it replaces, but the biggest change is the cachet of the new number. It's also better equipped — even the basic SE gets xenon headlights, parking sensors and leather upholstery. All versions make consummate mile-munchers.
Factfile BMW 4-series coupé, Price: £28,280-£43,900
Our pick: 430d M Sport, £39,115
Engine: 2993cc, 6 cylinders
Acceleration: 0-62mph: 5.5sec
Top speed: 155mph
Fuel: 57.6mpg
Search for used BMW 4-series on driving.co.uk
6. Ford Focus ST, Price: £13,995-£25,495


For Excellent value; great fun to drive
Against A little rough and ready, particularly against the Golf GTI
Search for used Ford Focus on driving.co.uk
7. Clio Renaultsport 200 Turbo, Price: £17,395-£19,995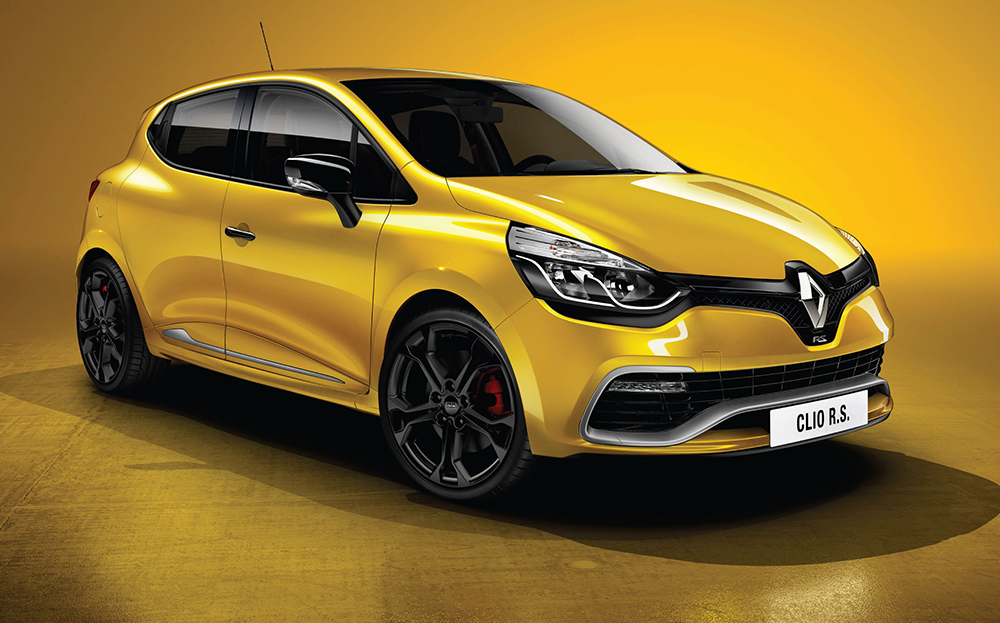 For Far more civilised and practical than the old hot Clio and only a little less fun
Against The Fiesta ST is both cheaper and better
Search for used Renault Clio on driving.co.uk
8. Suzuki Swift Sport, Price: £13,749-£14,249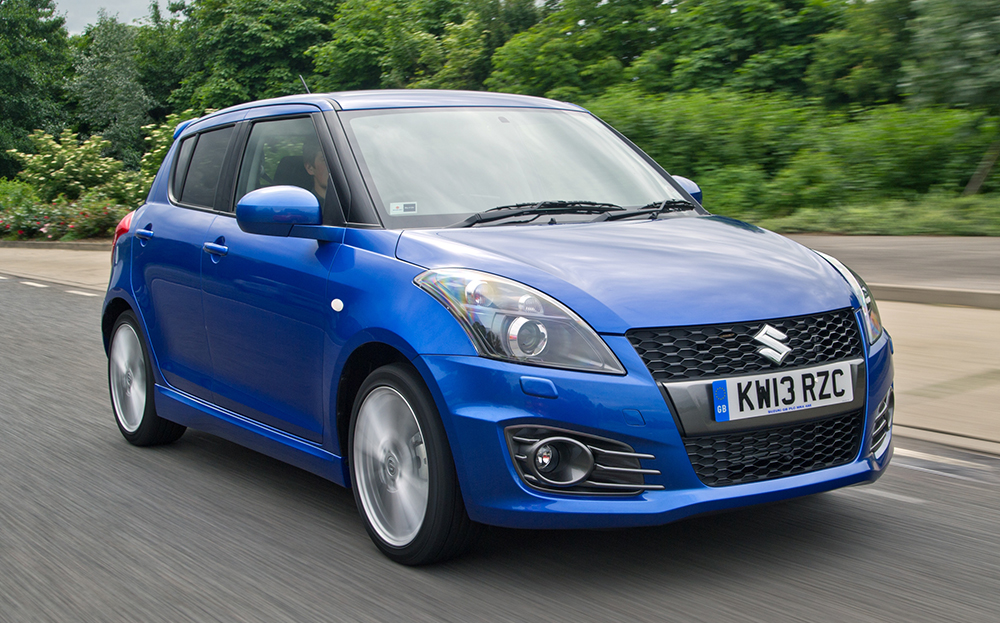 For A genuinely entertaining car to drive at a bargain-basement price
Against Not all that quick, and a little too noisy
Search for used Suzuki Swift on driving.co.uk
9. Audi A5, Price: £28,845-£41,215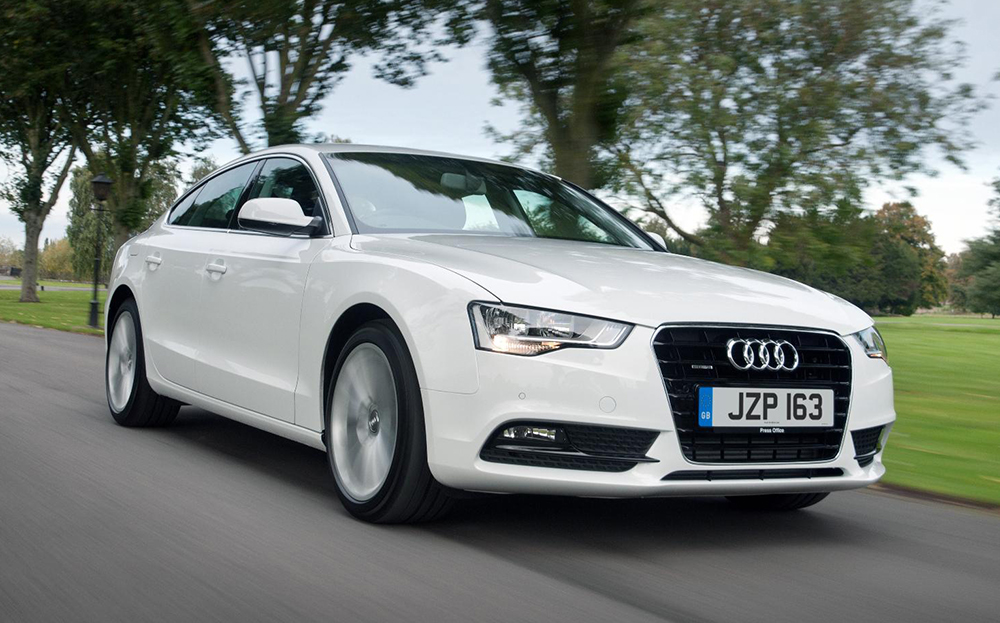 For One of the best-looking executive coupés
Against Audi has not acquired a reputation for stiff suspension for nothing
Search for used Audi A5 on driving.co.uk
10. Peugeot 208 GTi, Price: £18,895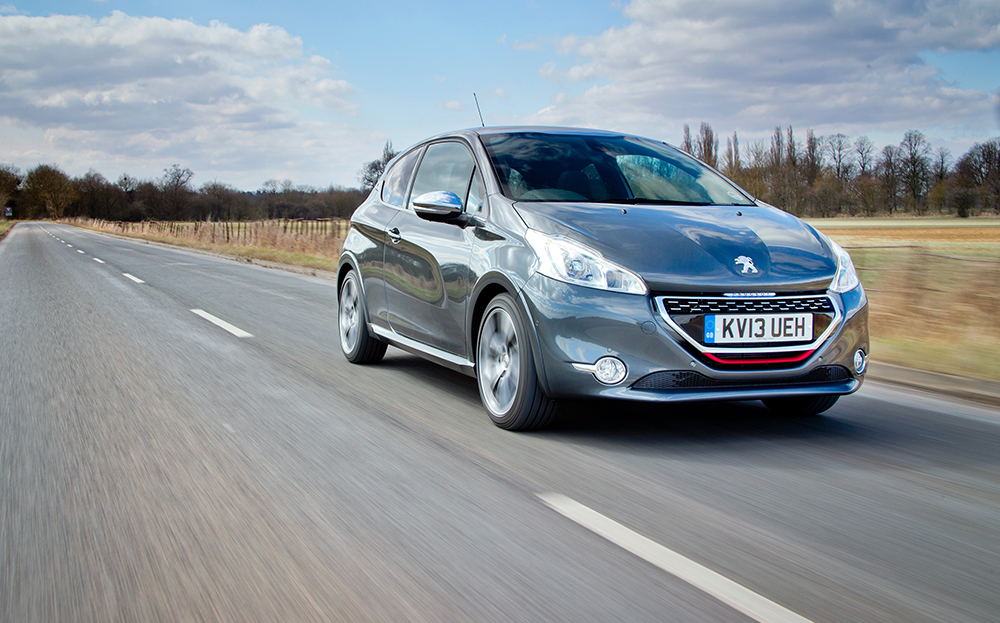 For A big improvement on its awful 207 GTI predecessor
Against Sadly, it's still far behind the Clio, let alone the Fiesta
Search for used Peugeot 208 for sale
*Prices correct at time of publication
 Top 100 cars index