Top 10 family and estate cars
Bootylicious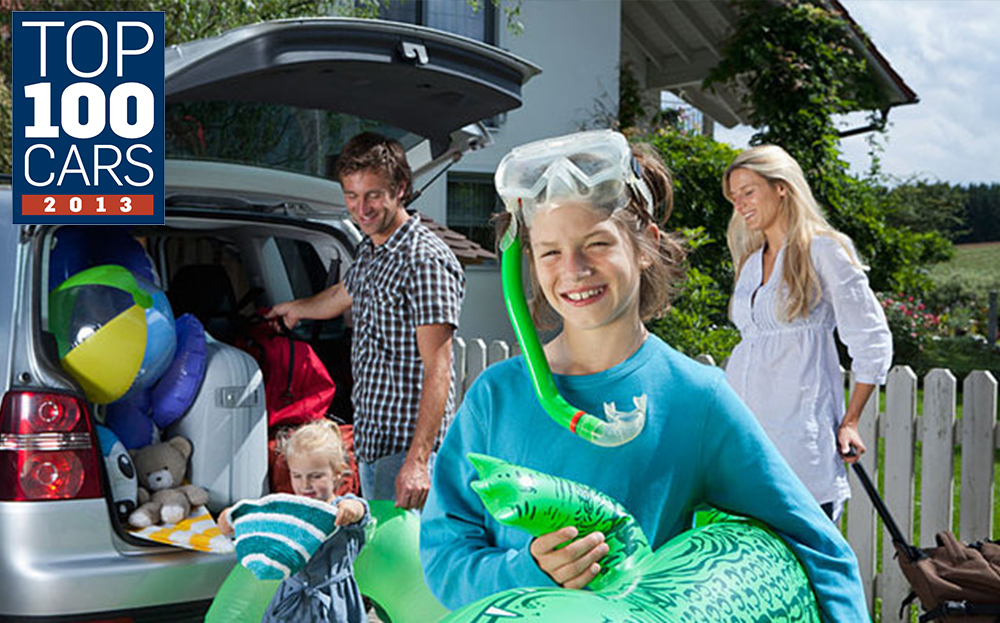 AN ESTATE CAR IS never going to attract a crowd of onlookers. A brown saloon will never turn another driver's head. But they should: the star performers among the high-mileage heroes that we've pulled together as "family cars" are some of the best vehicles available today.
Whether it's a classic hatchback, saloon or estate, the cars on this page will handle, ride, stop and steer better than any crossover or MPV. Their "unsexiness" means that you're paying for quality engineering, not the manufacturer's over-the-top advertising campaign. And when it comes to reselling, these are the models that retain the most value.
1. Volkswagen Golf
The new Golf is so convincing in so many areas that, for many people shopping for a family car, the question should not be why buy one but why not.
This seventh-generation Golf is one of the most complete, affordable family cars on sale and, as a standard car rather than a go-faster GTI, the best Golf in the near 40-year history of the model. Lighter, quicker, more economical and comfortable than the already class-leading car it replaces, it is devoid of significant weaknesses. All the way from the BlueMotion version, which offers better fuel consumption (88.3mpg) and CO2 emissions (85g/km) than a Toyota Prius, to a GTD model that does
0-62mph in 7.5 seconds and 67.3mpg, there is nothing to touch it. You could argue that its badge has less kudos than a Mercedes A-class or Audi A3, but if what you want is the best family car of its generation, the search stops here.
Factfile Volkswagen Golf, Price: £16,495-£27,915
Our pick: 1.6 TDI SE, £20,710
Engine: 1598cc, 4 cylinders
Acceleration: 0-62mph: 10.7sec
Top speed: 119mph
Fuel: 74.3mpg
Search for used VW Golf on driving.co.uk  
2. BMW 3-series
BMW has a history of niche products that miss the top of their class by a mile — witness the Z4 and X6. But when it comes to the 3-series, which needs to sell in millions and rake in billions, it never puts a foot wrong. The core model, the 320d SE is, in fact, two cars rolled into one. For long-distance users it provides the best mechanical refinement in the class and more than 60mpg, and with better performance and handling than the Audi A4 and Mercedes C-class, the 3-series looks set to continue its reign as the world's best small saloon.
Factfile BMW 3-series, Price: £23,185-£41,150
Our pick: 320d SE, £28,410
Engine: 1995cc, 4 cylinders
Acceleration: 0-62mph: 7.5sec
Top speed: 146mph
Fuel: 62.8mpg
Search for used BMW 3-series on driving.co.uk 
3. Mercedes-Benz E-class estate
There's none better at the clobber-carrying business than this Mercedes, with a boot that looks vast enough to swallow a country. But it is more than just a beast of burden. It's the best-riding estate you can buy, with handling almost immune to weight in the back. The BMW may be better to drive and the Audi better looking, but who buys a big estate to go fast or look cool? People buy these because they don't want an SUV or MPV but still need to carry large loads. And the E-class is the biggest and best at that.
Factfile Mercedes-Benz E-class estate, Price: £34,665-£85,880
Our pick: E 220 CDI SE, £34,665
Engine: 2143cc, 4 cylinders
Acceleration: 0-62mph: 8.8sec
Top speed: 137mph
Fuel: 55.4mpg
Search for used Mercedes-Benz E-class on driving.co.uk  
4. Audi A6 Allroad
The fact that this Audi makes the top five shows you how far the A6 estate and its pumped-up allroad derivative have come: the previous model was near the bottom of its class. The E-class estate is a better load lugger, the BMW 5-series and Jaguar XF estates better to drive. But the A6 is more than the sum of its parts. It's a great looker, the best-riding car in its class and the twin-turbo model will out-accelerate a Porsche Boxster yet return 42.2mpg. Add four-wheel drive and high ground clearance and the A6 makes a strong case.
Factfile Audi A6 Allroad, Price: £43,805-£50,105
Our pick: 3.0 BiTDI quattro, £50,105
Engine: 2967cc, V6
Acceleration: 0-62mph: 5.6sec
Top speed: 155mph
Fuel: 42.2mpg
 Search for used Audi A6 Allroad on driving.co.uk 
5. Skoda Octavia estate
Skoda now commands such credibility that it's hard to believe the name once invited a cascade of jokes. True, nobody is going to think you cool, but you can boast that your Octavia Estate uses the Golf's platform and can carry more than pricy rivals, such as the BMW 5-series Touring. Indeed the only remaining vestige of the old Skoda is the price: a basic spec Octavia Estate with a 1.2-litre petrol engine is more than £1,000 cheaper than a Golf estate using the same engine. If you want the best-value family estate on the market, look no further.
Factfile Skoda Octavia estate, Price: £16,790-£25,325
Our pick: 1.6 TDI Elegance, £21,890
Engine: 1598cc, 4 cylinders
Acceleration: 0-62mph: 11sec
Top speed: 119mph
Fuel: 74.3mpg
 Search for used Skoda Octavia on driving.co.uk
6. Ford Focus, Price: £13,995-£25,495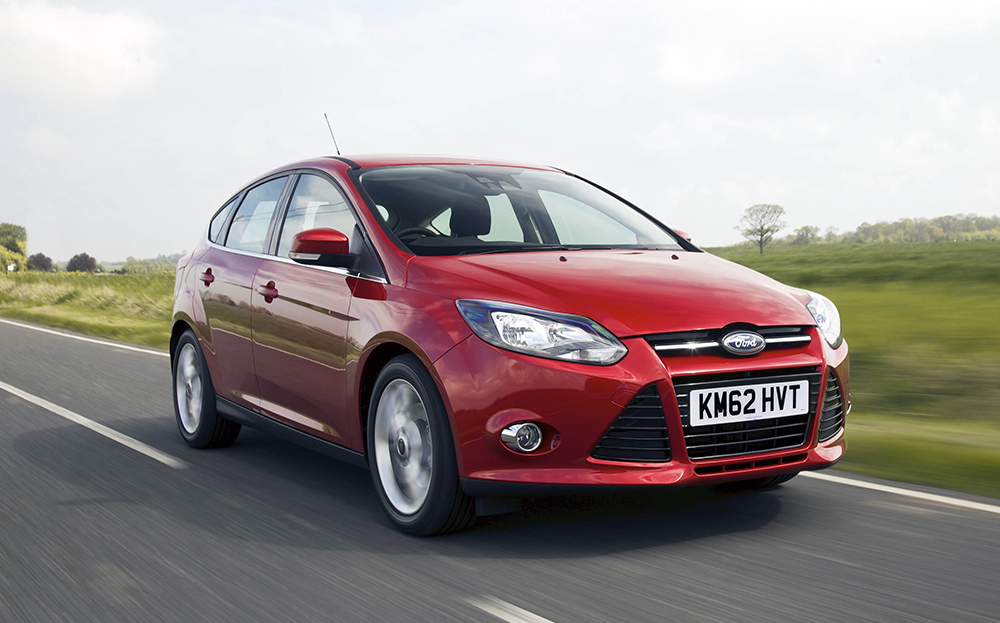 For Good all-rounder; pleasant drive
Against Far less characterful than its predecessor
Search for used Ford Focus on driving.co.uk
7. Volvo V40, Price: £19,995-£33,875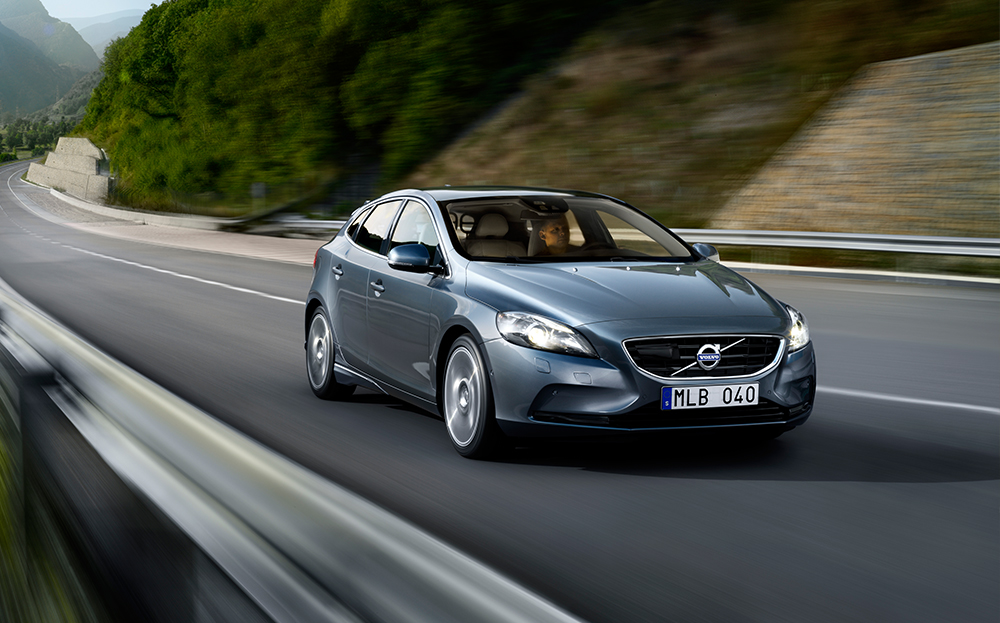 For The best new Volvo in ages
Against Too dull to drive to be of much interest to the enthusiast
Search for used Volvo V40 for sale
8. BMW 5-series estate, Price: £32,565-£48,080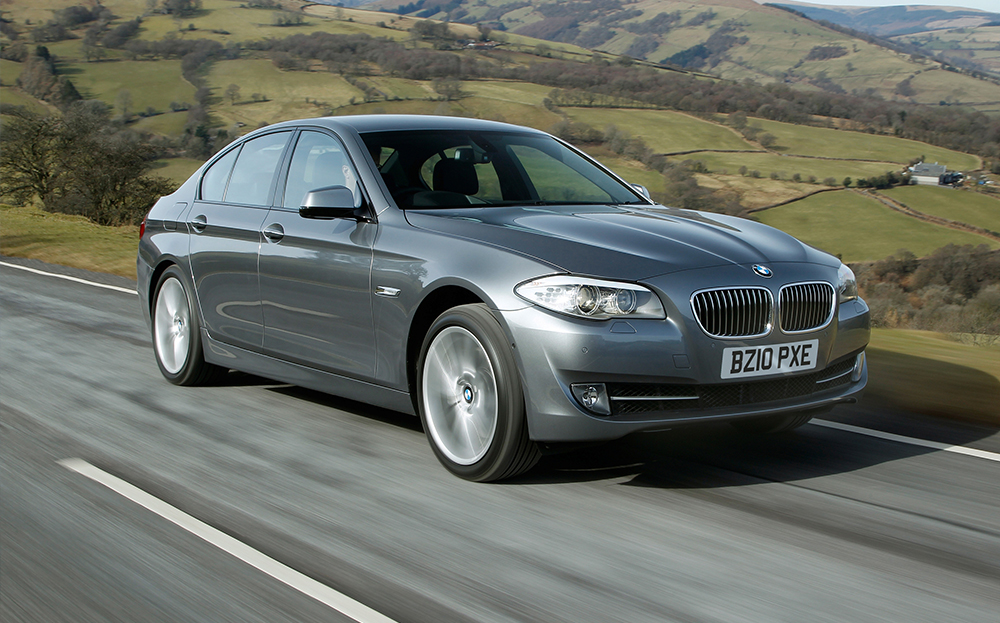 For Best estate car to drive
Against That's not why people buy estate cars
Search for used BMW 5-series on driving.co.uk
9. Alfa Romeo Giulietta, Price: £17,765-£26,660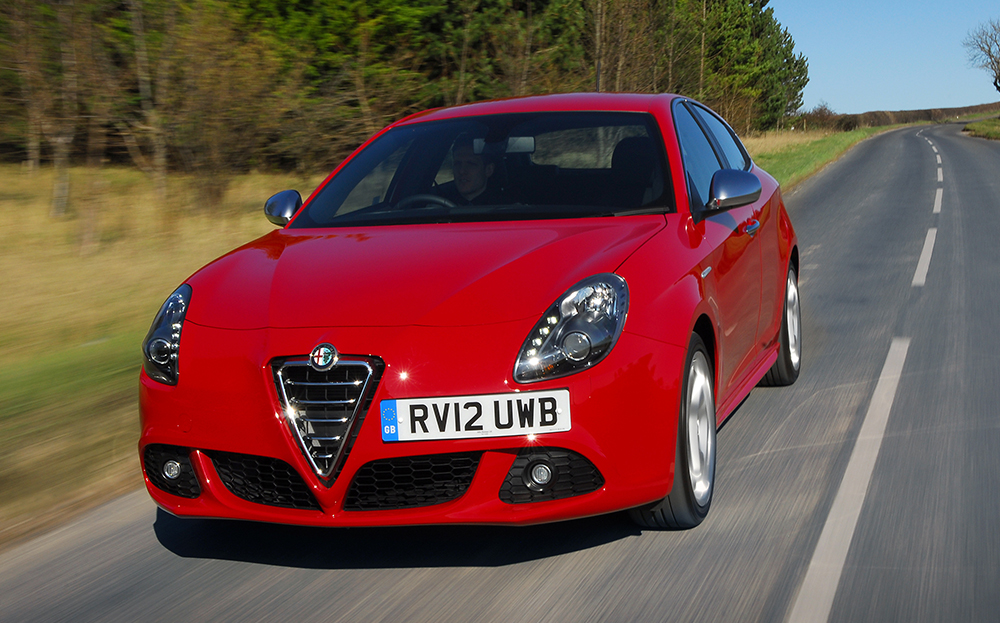 For Great to look at
Against Full of  irritating quirks
Search for used Alfa Romeo Giulietta on driving.co.uk
10. Hyundai i40, Price: £18,765-£28,075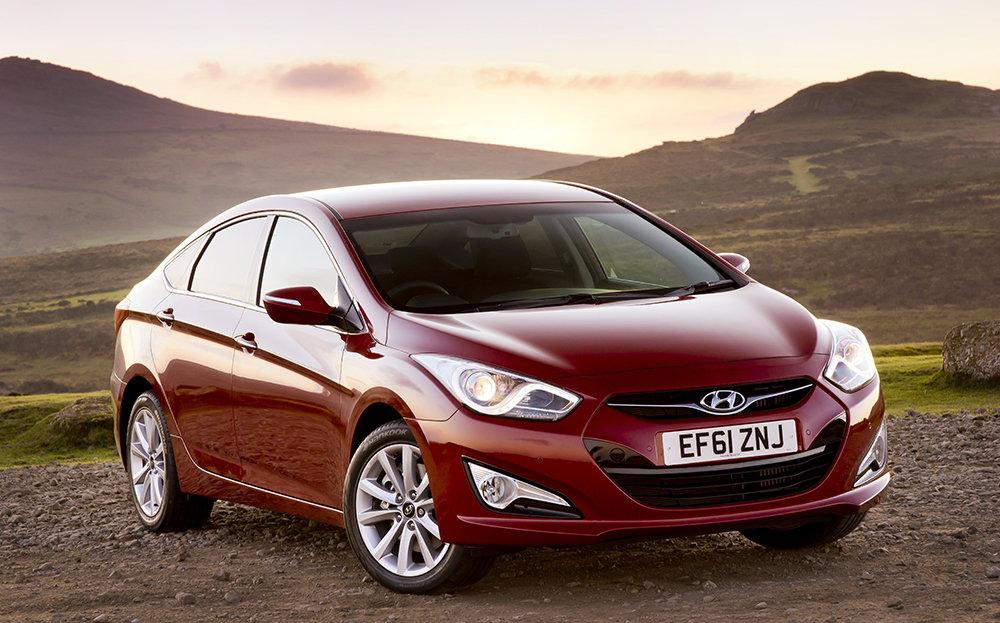 For Looks good, capable powertrain
Against The saloon's less desirable than the estate
Search for used Hyundai i40 on driving.co.uk
*Prices correct at time of publication
 Top 100 cars index