Top 10 electric cars and hybrids
Eco-cars just got shockingly good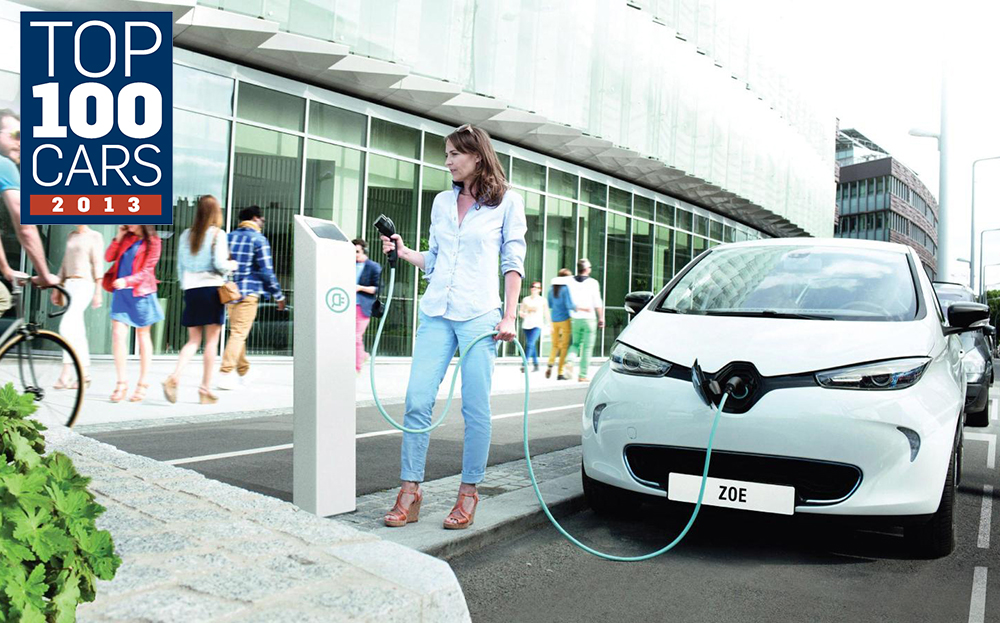 NO OTHER MOTORING category is moving as quickly as this one. Among the cars here are not just all-electric vehicles and conventional hybrids but also plug-in hybrids, whose batteries can be recharged between journeys, and range-extender hybrids, with fossil-fuel engines that kick in to provide the juice on longer drives. So however you want to save a polar bear, there's a car for you.
The combined sales of all types of these vehicles remain tiny, but the billions of pounds manufacturers have ploughed into this market may be about to pay off. Words such as "desirable" and "credible" are starting to pepper reviews of these kinds of car — and not just for the hyper-hybrids from Ferrari, Porsche and McLaren being lined up for release next year. We mean models such as the updated version of the Nissan Leaf, as well as the BMW i3, an all-electric machine that offers proper performance inside a body shape good enough to be bought for its style alone.
There's still a long way to go before these all-electric cars and hybrids become the norm on our roads, but the pace of change is quickening. You need only look at our selection to know it.
1. BMW i3
BMW bided its time while others took their first tentative steps into the electric car market, and its i3 may be the game-changer the world has been waiting for — which could not be said of the slow-selling Nissan Leaf that blazed the trail. The i3's brilliance arises not from revolutionary battery technology, but from being a car someone might consider buying for reasons other than the fact it's electric.
Unlike the Leaf, it's fast — hitting 62mph in a very BMW-like 7.2 seconds — as well as advanced, with an aluminium structure and state-of-the-art carbon-fibre-reinforced plastic bodywork. It's also stylish, from the futuristic exterior to the Apple-inspired dashboard.
You might, therefore, expect the i3 to be priced through the roof, but it's not: the car costs about the same as a top-of-the- range Leaf. And that's no contest at all.
Factfile BMW i3, Price: £30,680
Our pick: i3, £30,680
Engine: 167bhp electric motor
Acceleration: 0-62mph: 7.2sec
Top speed: 93mph
Range: 100 miles
Search for used BMW on driving.co.uk
2. Vauxhall Ampera


The Ampera is a range extender, which means that, while it can be recharged from the mains and run on battery power, it also has a petrol engine. This does not power the car directly but acts as a generator to provide additional electricity to the motor. Even without using the petrol generator, the Ampera's battery pack has a decent range: while a conventional plug-in hybrid such as the Toyota Prius will cover around 15 miles before its battery goes flat, the Ampera's all- electric range is up to 50 miles.
This is a fine car with a great-looking exterior and a fresh, modern cabin, plus it offers strong performance, close to a 300-mile range (including the petrol engine) and is even reasonably good to drive. But the car is very expensive relative to a conventional diesel and seems likely to remain a niche player.
Factfile Vauxhall Ampera, Price: £33,750-£35,495
Our pick: Positiv, £35,495
Engine: 1398cc, 4 cylinders
Acceleration: 0-62mph: 8.7sec
Top speed: 100mph
Fuel: 235.4mpg
Search for used Vauxhall Ampera on driving.co.uk
3. Renault Zoe
There are two big problems with all-electric cars: they offer lousy range and are expensive. The Renault Zoe can't yet solve the first problem, but its maker claims to have fixed the second. At £13,995 (after you've taken advantage of the £5,000 government plug-in grant), it costs about the same as a medium-spec Renault Clio.
For those who can cope with its claimed 130-mile range (think between 70 and 100 real-world miles) the car has much to recommend it. It's the cutest hatchback powered by electricity — or anything else — in years, and it's quick enough to keep pace even on the motorway.
The Zoe's cheap price does not include its weighty batteries, however, which you have to lease from Renault at prices starting at £70 a month.
Factfile Renault Zoe, Price: £18,443-£20,043
Our pick: Dynamique Zen, £19,393
Engine: 87bhp electric motor
Acceleration: 0-62mph: 13.5sec
Top Speed: 84mph
Range: 130 miles
Search for used Renault Zoe on driving.co.uk
4. Nissan Leaf
The Leaf would have fallen further down this order were it not for a raft of improvements introduced this year. The new Leaf may look just like the old one but it's lighter, better to drive, will go further on a single charge, has a bigger boot and, most importantly, is now dramatically cheaper to buy.
The lower cost is thanks to Nissan introducing an entry-level version with less of the hi-tech interior spec, and by allowing customers to lease the battery from £70 a month in return for a £5,000 cut in the list price. Add that to the £5,000 grant from the government and you can now put a Leaf on the road for less than £16,000, where it makes a whole lot more sense than it did in the past.
Sure, it's not quite as affordable as the Zoe, but it's more practical, comfortably accommodating five, and offers better performance from its more powerful motor.
Factfile Nissan Leaf, Price: £25,990-£30,490
Our pick: Visia, £25,990
Engine: 107bhp electric motor
Acceleration: 0-62mph: 11.9sec
Top Speed: 90mph
Range: 124 miles
Search for used Nissan Leaf on driving.co.uk 
5. Porsche Panamera S E-hybrid
A plug-in Porsche? Whatever next? It's true that the idea of Porsche pinning the eco-friendly card to the back of a 2,095kg beast with a top speed of 167mph and a 0-62mph time of 5.5 seconds is likely to draw snorts of derision from the environmental lobby. It's also true that its official 91mpg and 71g/km CO2 emissions say everything about the ludicrous ways in which these figures are calculated and nothing about what will be replicated by any normal user. But even so, as the world's first luxury high-performance plug-in hybrid coupé, the Panamera is worth a closer look.
Those who do will discover a Porsche that will travel up to a claimed 23 miles on electric power alone and at a top speed of 84mph, which is when a large and thirsty 3-litre supercharged V6 petrol engine cuts in — both to provide strong performance and to make a mockery of the owner's alleged green credentials. Even so, as a testament to the fact that hybrid cars don't have to be dull, the Porsche is hard to beat.
Factfile Porsche Panamera S E-hybrid, Price: £88,967 (one model)
Our pick: S E-hybrid, £88,967
Engine: 94bhp electric motor / 2995cc, V6
Acceleration: 0-62mph: 5.5sec
Top Speed: 167mph
Fuel: 91.1mpg
 Search for used Porsche Panamera on driving.co.uk
6. Renault Twizy, Price: £6,895-£7,595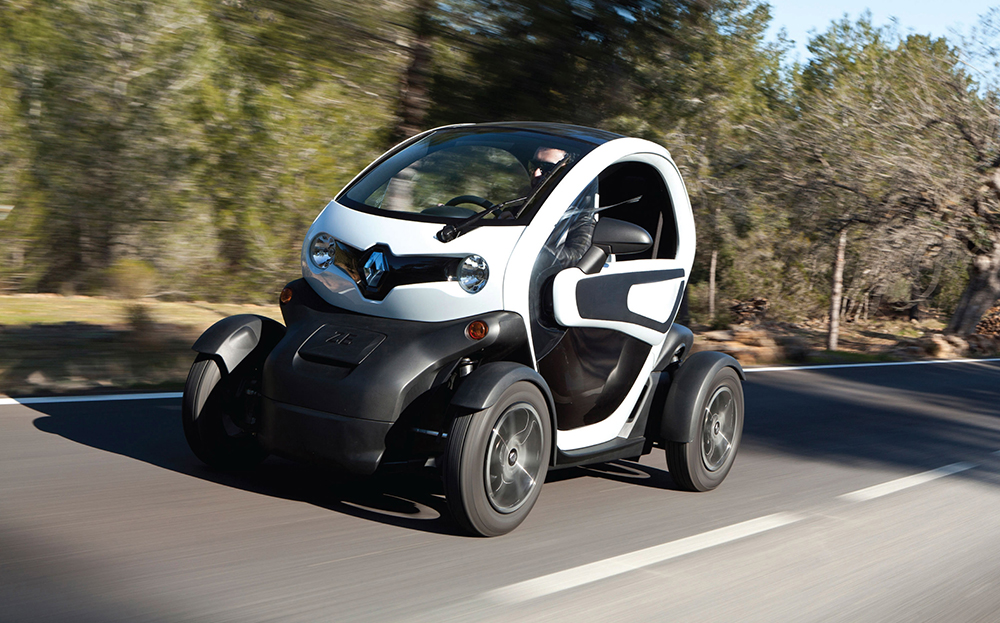 For The most specialised urban runabout yet conceived
Against This is as basic as motoring gets
Search for Renault Twizy on driving.co.uk
7. Toyota Prius Plug-in, Price: £33,245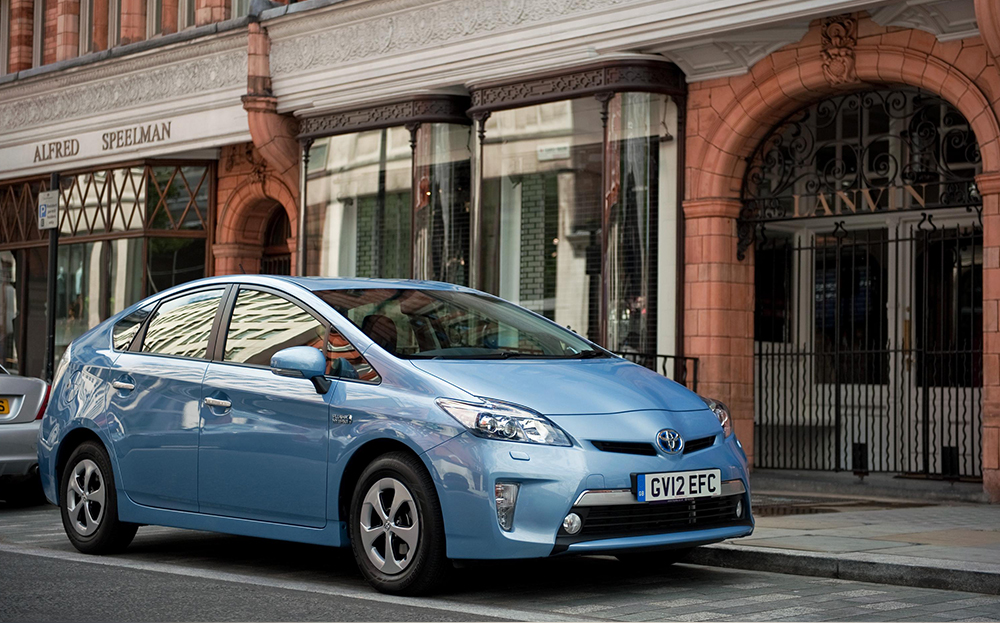 For A far better bet than a standard Prius
Against That's not saying much these days
Search for used Toyota Prius on driving.co.uk
8. BMW 5-Series Active Hybrid, Price: £47,610-£50,441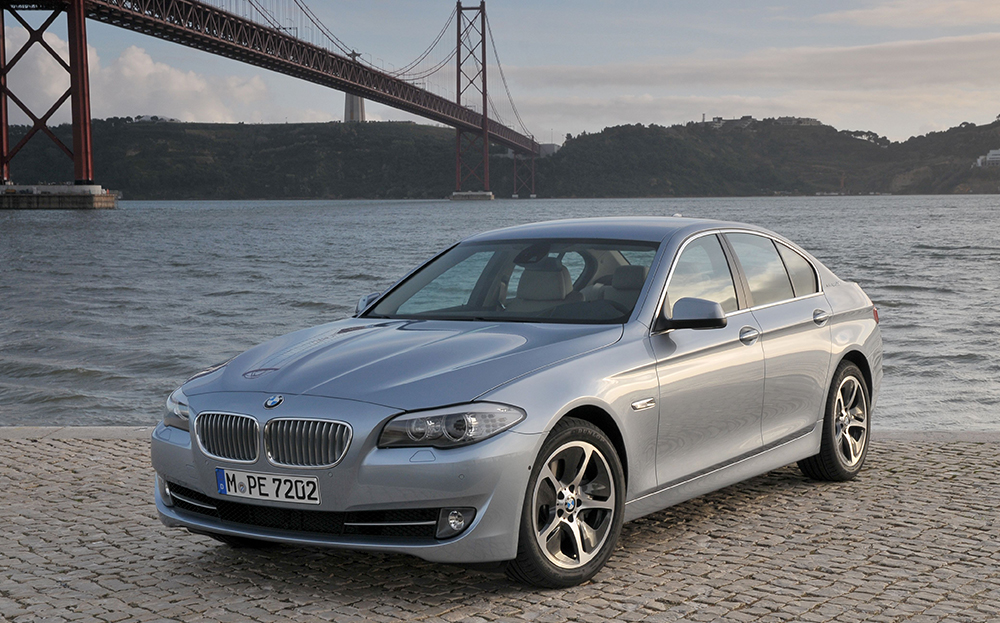 For Those with an aversion to diesel
Against Makes no sense in this country when compared with diesel offerings
Search for used BMW 5-series on driving.co.uk
9. Mercedes-Benz SLS AMG Coupé Electric Drive, Price: £350,000 (estimated)


For The world's only environmentally aware supercar
Against A touch expensive
Search for used Mercedes-Benz SLS on driving.co.uk
10. Peugeot 3008 Hybrid4, Price: £27,245-£28,245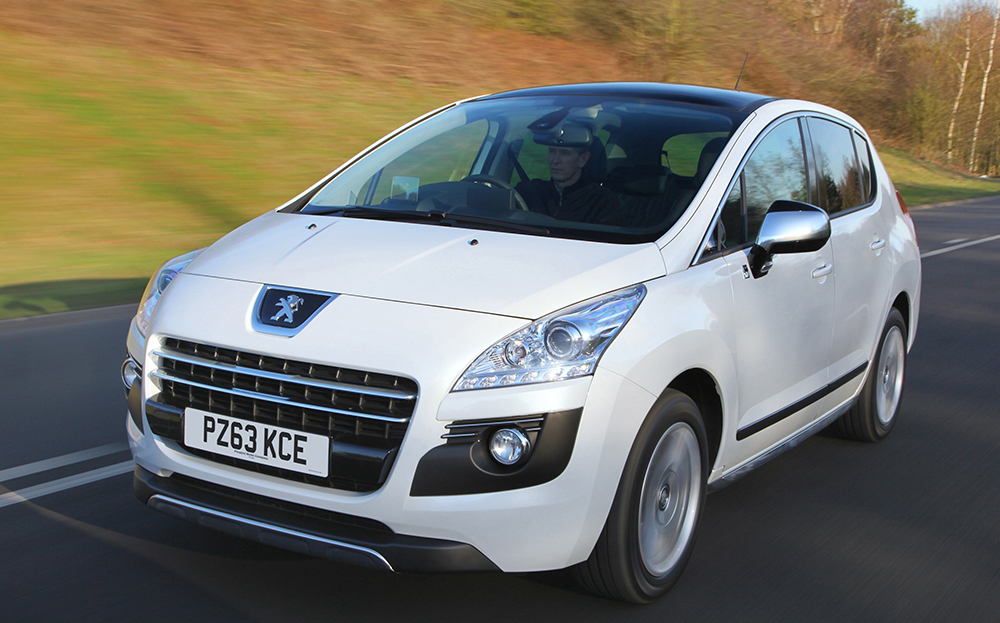 For Surprisingly fun to drive; practical interior
Against Real-world consumption not that special; ugly as sin
Search for used Peugeot 3008 on driving.co.uk
*Prices correct at time of publication
 Top 100 cars index