The Clarkson review: Fiat 500X Cross (2015)
Let me introduce the latest member of the 500 family: Uncle Fester
Fiat 500X Cross 1.4 MultiAir , £18,595
I THINK I wouldn't enjoy working in marketing very much because when you go home after a hard day's thinking, you have absolutely no idea whether your endeavours were successful or not.
---
Browse the used Fiat 500X cars for sale on driving.co.uk
---
You may have dreamt up the most brilliant sponsorship deal or an extremely clever bit of product placement, but did it have any effect at all on sales? There's no way of knowing.
I bet you any money that the man in the polo-necked jumper and thin glasses was given an immediate pay rise and keys to the executive lavatory after he managed to do the deal for the Philips logo to crop up time and again in various James Bond films. It was on the stereo in Timothy Dalton's Aston Martin in The Living Daylights, and on the keyring finder he used to kill a villain in Tangiers. But did that have an impact on sales? Not in my house, it didn't.
Or what about Robinsons Barley Water? If it were removed from the umpire's chair on Wimbledon's Centre Court, would there be gallons of the stuff sitting around undrunk in warehouses? And if there were, could the slump have happened anyway because kids prefer Coca-Cola?
We see a lot of marketing in the world of cars and we have no idea whether it works or not. Take Audi's "Vorsprung durch Technik" campaign. It was hailed as a triumph, but since it stopped being read out at the end of the TV ads, sales of the brand have skyrocketed. It's much the same story at Ford. In the olden days Ford spent a fortune on Formula One and rallying and as a result it dominated the sales charts. And today it does much less motor sport, which means, er . . . it still dominates the sales charts.
In Britain alone 200,000 estate agents have bought a modern Fiat 500
Enzo Ferrari used to say that if you win a race on a Sunday afternoon you make a sale on a Monday morning. And everyone nodded sagely. But if that were true, Ferrari wouldn't have sold a single car for two years, and, let's see now, it has sold loads. Mostly to James May.
All of which brings me to Fiat. Several years ago it made a cheeky little homage to the original 500 and decided — after a great deal of market research, I should imagine — to call it the 500. It sold like hot cakes. In Britain alone 200,000 estate agents have bought one.
Ford obviously thought this runaway success had something to do with the actual car, so it launched its own version of it — the second-generation Ka. And nobody wanted one. This must have caused Fiat to think that the success of its 500 had something to do with the name it had given it. So when it decided to make a people carrier, it called that the 500 as well.
Then it decided to make a trendy, city-based European version of the rugged, all-American Jeep Renegade. So what would it call this, do you suppose? Well, after many meetings and a lot of espresso, Fiat has decided that it should be called the 500 as well.
There was a time when Fiat gave all the cars it made different names. You had the Panda, the Strada, the Stilo, the Croma, the X1/9 and so on. But it has decided that's very old-school. So now, to keep things simple, everything is called the 500, whether it's a hatchback, a lorry, a sports car or an off-roader. I wonder how long will it be before La Stampa, the Fiat-owned newspaper, is relaunched as La 500.
Anyway, back to the latest 500, which is badged with an X. This is an internationally recognised symbol to tell onlookers the car has four-wheel drive. But in the 500X that isn't necessarily so. All-wheel drive is just an option. So it's not a 500 and it's not a 500X either.
Several trim levels are available. In the "Off-Road Look" versions of the car there's Cross and Cross Plus. And in the "City Look" there's Pop (coming later this month), Pop Star and Lounge. I am not making the last one up. I am aware, of course, that "lounge" these days is supposed to conjure up an image of some chillout music wafting through calico drapes on a perfect Ibiza morning. But to me it's the horse-brass-festooned front room in a Cheshire semi.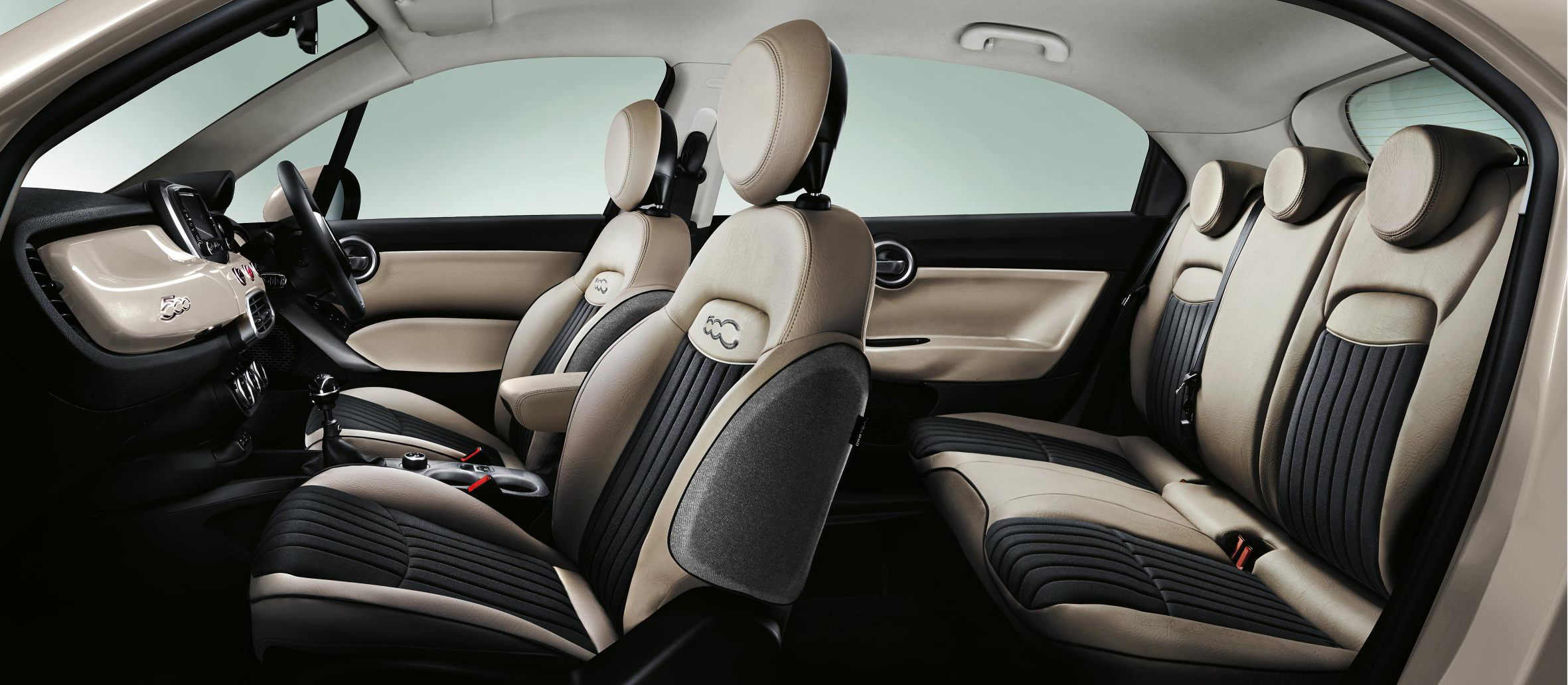 It's probably best we strip away all the marketing nonsense and concentrate on the car. It shares its basic architecture with the Jeep, but the two cars are very dissimilar. The Renegade may have grown up a bit, but it's still the only car that actually shows up on a man's gaydar. The Fiat, on the other hand, is aimed at estate agents who've met a client, got married and had children. So they need something with a bit of space in the back and a proper boot.
Hmm. And why would these thirtysomething bods and boddesses buy a Fiat that is made by Italians out of American components, rather than, say, a nice'n'sensible Nissan or Skoda?
I was driving around in a car that was called a 500 but so plainly wasn't. That's a bit like me deciding to call myself Brad Pitt
Well, here's something strange. In recent years Fiats seem to have stopped grinding to a halt in a cloud of steam when they are three minutes old. New figures suggest they are pretty reliable. That's one thing. The next is: it doesn't feel even remotely as though it's made out of George Michael's chaps.
In essence it's a five-door hatchback that looks quite good, in an unthreatening way. It's also good value when you look at the long list of equipment that's provided as standard.
And yet I didn't like it very much. Part of the problem was that I was driving around in a car that was called a 500 but so plainly wasn't. That's a bit like me deciding to call myself Brad Pitt. I could, but you wouldn't be fooled for very long.
---
Browse the used Fiat 500X cars for sale on driving.co.uk
---
Then there's my natural aversion to this sort of car. The Mini Countryman, the Nissan Kumquat and so on. I can't see why you would need the ground clearance or the extra headroom. And why pay a premium for something you don't need? Why not just buy a normal hatchback? A Volkswagen Golf, say.
The main reason I didn't much care for the Fiat, though, was: it was deeply uninspiring to drive. The ride was poor, the steering was loose, the clutch was sudden and the brakes were so sharp that pulling up gently was nigh-on impossible.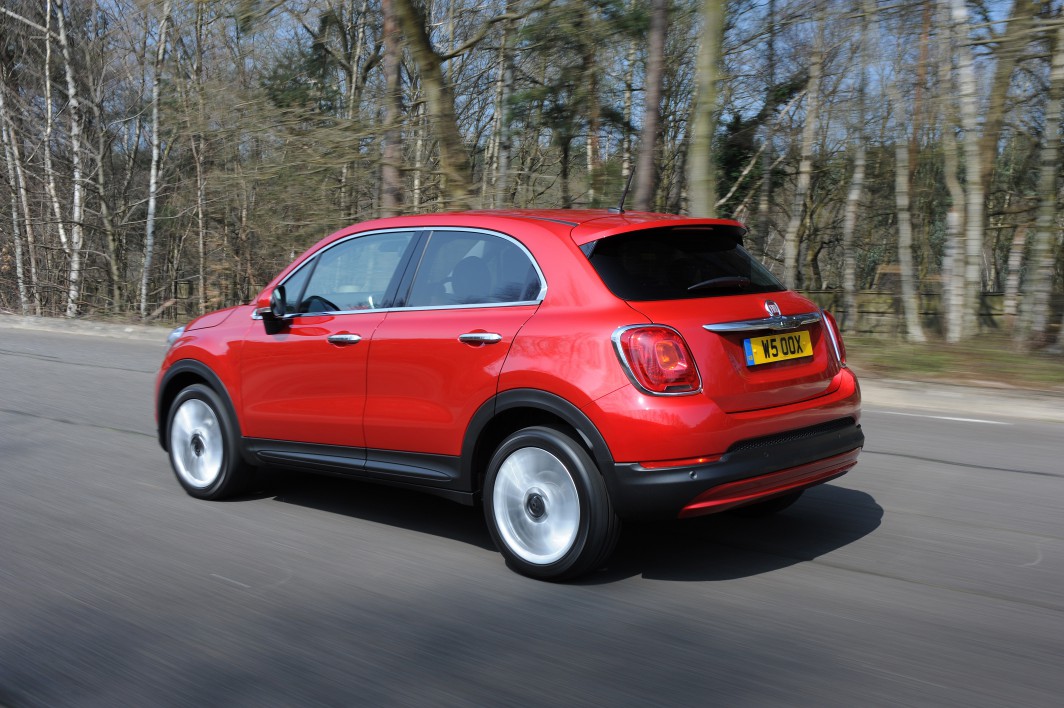 Then there was a switch on the centre console that made everything worse. Turn it to the left and the steering got heavier, which seemed fairly pointless. Turn it to the right and the car pulled away from a junction as though it had suddenly become a tortoise with some kind of cannabis addiction.
As I said, I would never recommend any car of this type, unless you have a farm and need the ground clearance and the headroom for your horse. And if you have your heart set on such a thing, I still can't really recommend the Fiat.
If you really want to say at parties you drive a 500, there's a better plan. Buy a Skoda Yeti, then simply remove the badge and screw a Fiat logo to the boot instead.
2015 Fiat 500X Cross 1.4 MultiAir specifications
Engine: 1368cc, 4 cylinders
Power: 138bhp @ 5000rpm
Torque: 170 lb ft @ 1750rpm
Transmission: 6-speed manual
Performance: 0-62mph: 9.8sec
Top speed: 118mph
Fuel: 47.1mpg (combined)
CO2: 139g/km
Road tax band: E (£130 a year)
Price: £18,595
Release date: On sale now
---
Click to read more CLARKSON REVIEWS or search NEW or USED cars for sale on driving.co.uk
---