Suzuki Jimny review (1998-on)
The cheapest off-roader in town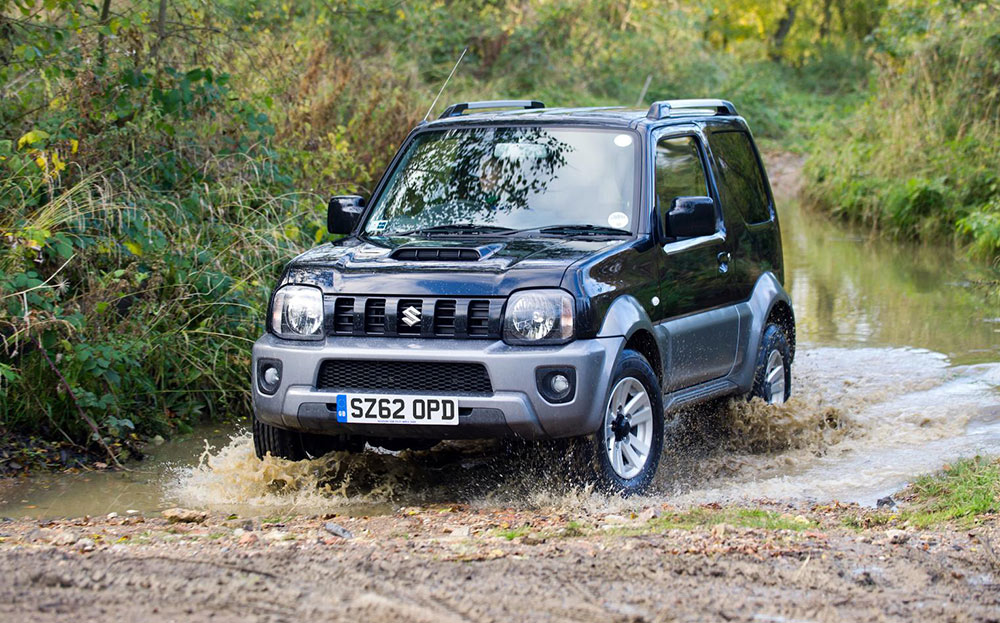 What is the Suzuki Jimny?
The cheapest, proper off-roader you can buy new, the Suzuki Jimny seems to have been around forever – and it feels like it. Launched way back in 1998, since when some rivals have been replaced twice, the Suzuki Jimny is a cut-price Land Rover Defender, but without even its low levels of refinement and certainly not its high levels of on-road dynamic prowess.
Tiny inside and out, the Jimny has no natural rivals now that the Daihatsu Terios has been discontinued. Suzuki's problem is that the Jimny, while relatively inexpensive, isn't really cheap enough. Buy the range-topping SZ4 (there are only SZ3 and SZ4 models to choose between) and newer rival 4x4s such as the Dacia Duster and Fiat Panda are within reach. They may not be as accomplished off the road, but they're far better on it.
---
Search for an buy a used Suzuki Jimny on driving.co.uk
---
A car that's routinely slated by the press, the Jimny is generally loved by owners who appreciate its reliability, smart looks and ability to go anywhere. They're prepared to overlook its obvious refinement, performance and comfort shortcomings.
The problem is, most car buyers are more discerning than that, so the Jimny is in a very limited market.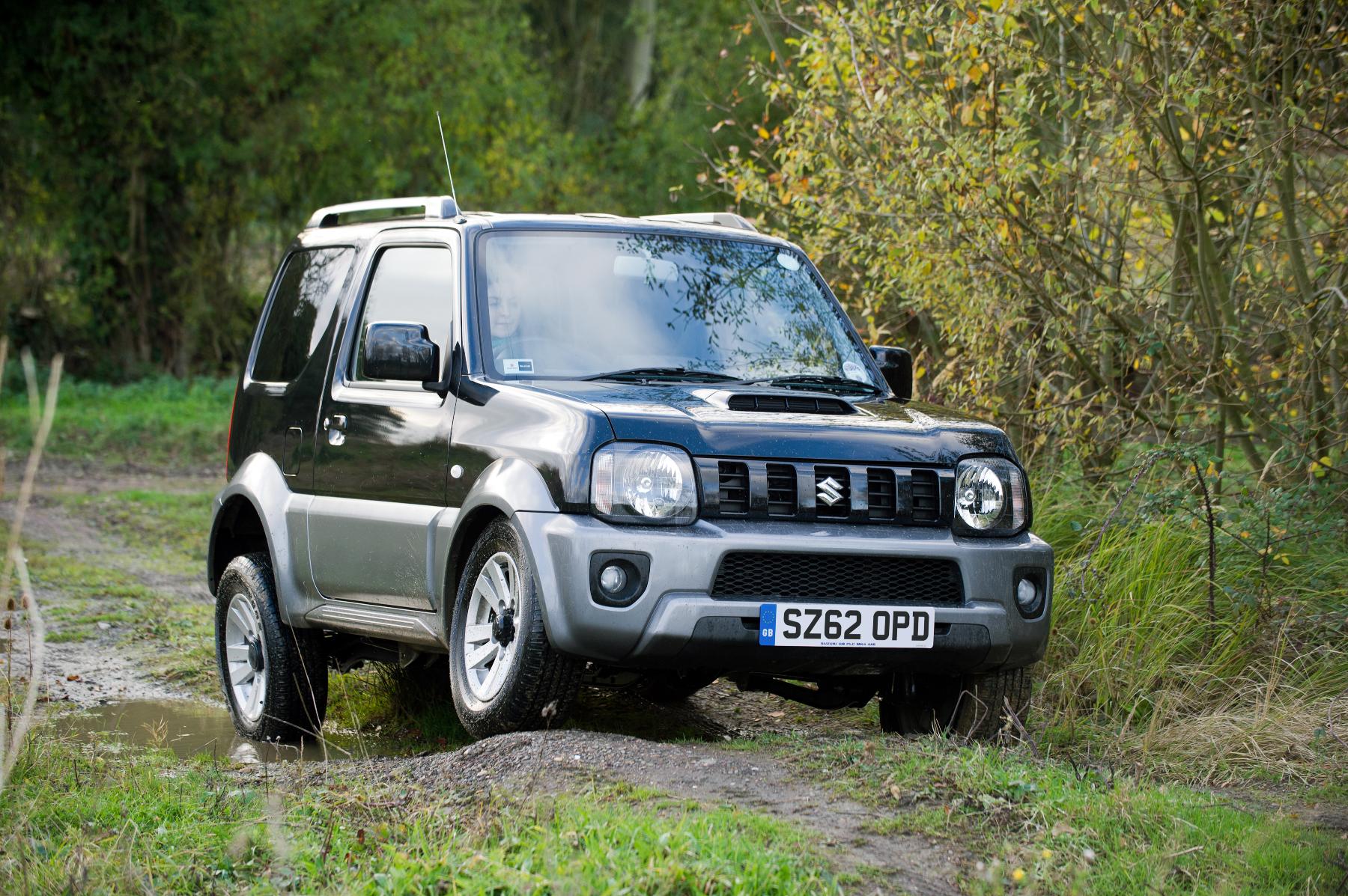 The drive
First, the good news: the Jimny is amazingly talented off-road. With a low-transfer box and excellent ground clearance, you'll get a lot further in the tiny Suzuki than most lifestyle 4x4s that cost much more and are built to shine on-road. Which brings us to the bad news: on the road, the Jimny just can't hold a candle to these cars. It has a paucity of grip in bends and a woeful ride, and it lacks refinement, having way too much wind, tyre and engine noise.
Then there's the performance – or absence of it. In manual gearbox form (the 1.3 SZ4 is also available as an automatic) the Jimny takes an unimpressive 14.1 seconds to get to 62mph before topping out at 87mph. The auto is even slower at 17.2 seconds and 84mph. But at low speeds, the manual version feels very nippy. Its low gearing means that up to 45mph the Jimny can keep up with pretty much anything on the road – but beyond this, it's not so great. At 30mph in fifth (there are just five gears) the engine is spinning at 1800rpm. By 70mph this has become a 4000rpm frenzy, which inevitably takes its toll on fuel consumption, when combined with the model's brick-like aerodynamics.
Throw in a vague gear change, steering even more imprecise and a lack of ESP, even as an option, and unless you've just stepped out of a Ford Anglia, you're going to feel short-changed by the Jimny's driving experience.
The interior
Even when the model arrived in 1998, the Jimny's cabin was hardly cutting edge. There's no adjustment for the steering wheel, while the driver's seat doesn't adjust for height. The front seats are comfy enough, and there's a decent amount of head and leg room. Passengers in the back don't fare so well, though. Access is poor as so, too, is leg room, while the flat seats are unsupportive. With a tiny boot (just 113 litres) the Jimny is best viewed as a two-seater with a not-so-generous boot (286 litres with the rear seats folded).
The fascia is clearly set out and easy to use but looks rather dated. There are front airbags for the driver and passenger, but that's it in terms of safety kit. There are no curtain airbags and because the Jimny is so ancient, it hasn't been tested by Euro NCAP.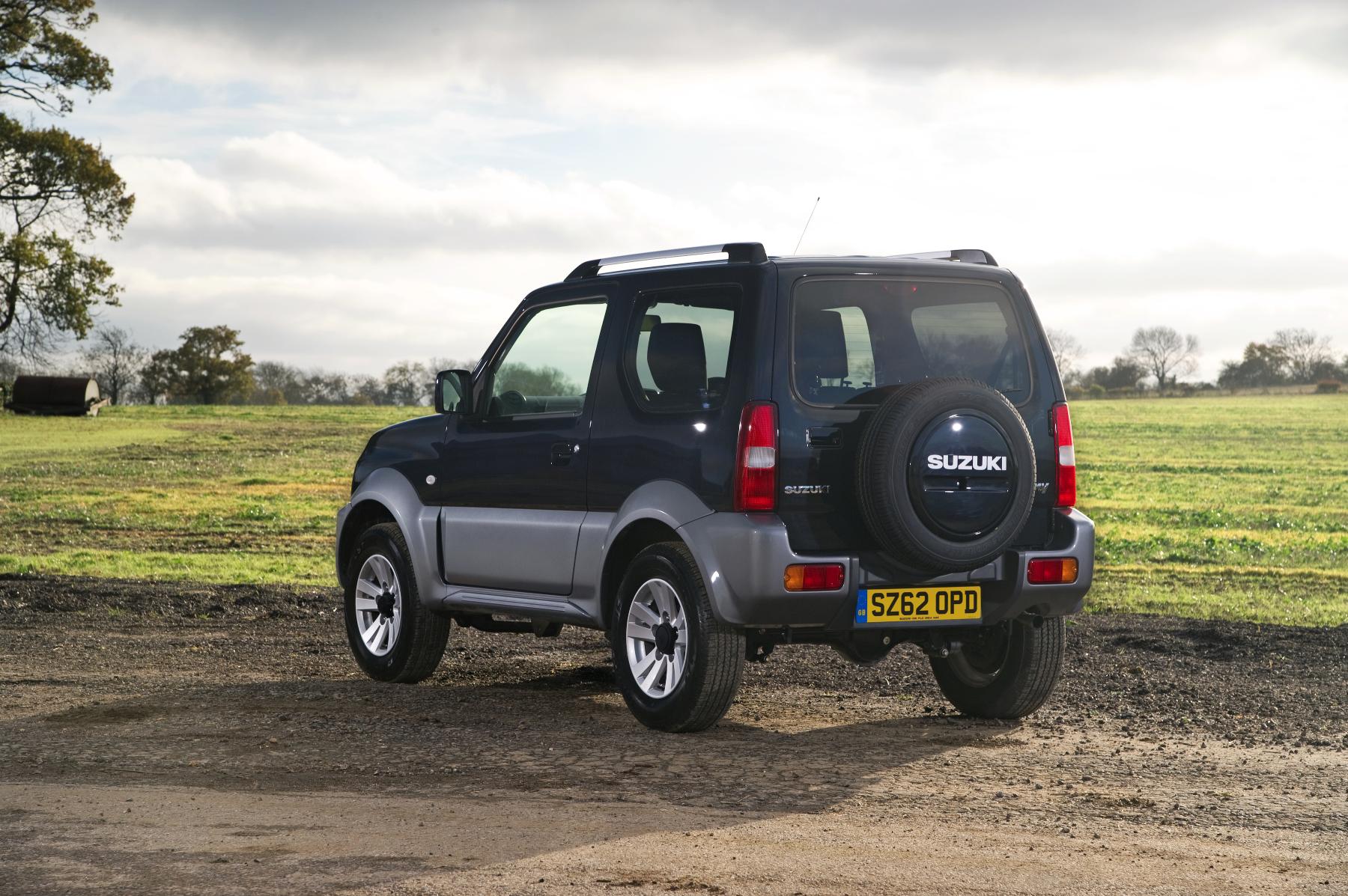 What to look out for when buying a used Suzuki Jimny Mk 3
There are plenty of used Jimnys to choose from, but most are several years old as buyers tend to hang onto them. Residuals are surprisingly strong but values are all over the place, so be prepared to travel and haggle. The Jimny got a major facelift in January 2005 with a new engine (although all Jimnys have a 1.3-litre petrol unit), fresh transmissions and a redesigned dashboard. Go for one of these later cars if possible. A further refresh in January 2013 brought cosmetic changes only.
No Jimny is lavishly equipped but you're still better off focusing on range toppers – not that Suzuki has ever offered an extensive line-up. That means a JLX+ until 2009, when the SZ4 took over, bringing luxuries such as air-conditioning, part-leather trim and front electric windows.
Reliability is good but the front suspension can wear, three-spoke alloys can buckle and the oil should be changed every 9,000 miles in the front and rear axles but often isn't, leading to wear. Warped front discs and perished trailing arm bushes in the rear suspension are also par for the course, while axles can leak oil. Also check the car's underside; if it's been taken off-road, there could be damage.
The one to buy
Suzuki Jimny 1.3 SZ4
Specifications
Price: £13,295
Engine: 1328cc, in-line petrol 4-cylinder
Power: 84bhp @ 6000rpm
Torque: 81 lb ft @ 4100rpm
Transmission: 5-speed manual (4-speed automatic available)
Acceleration: 0-62mph in 14.1sec
Top speed: 87mph
Fuel: 47.1mpg combined
CO2: 162g/km
Road Tax Band: G
Dimensions: L 3675mm, W 1600mm, H 1705mm
Suzuki Jimny rivals
---
Search for an buy a used Suzuki Jimny on driving.co.uk
---