Suzuki Grand Vitara review (2005-2015)
Cheap, cheerful and functional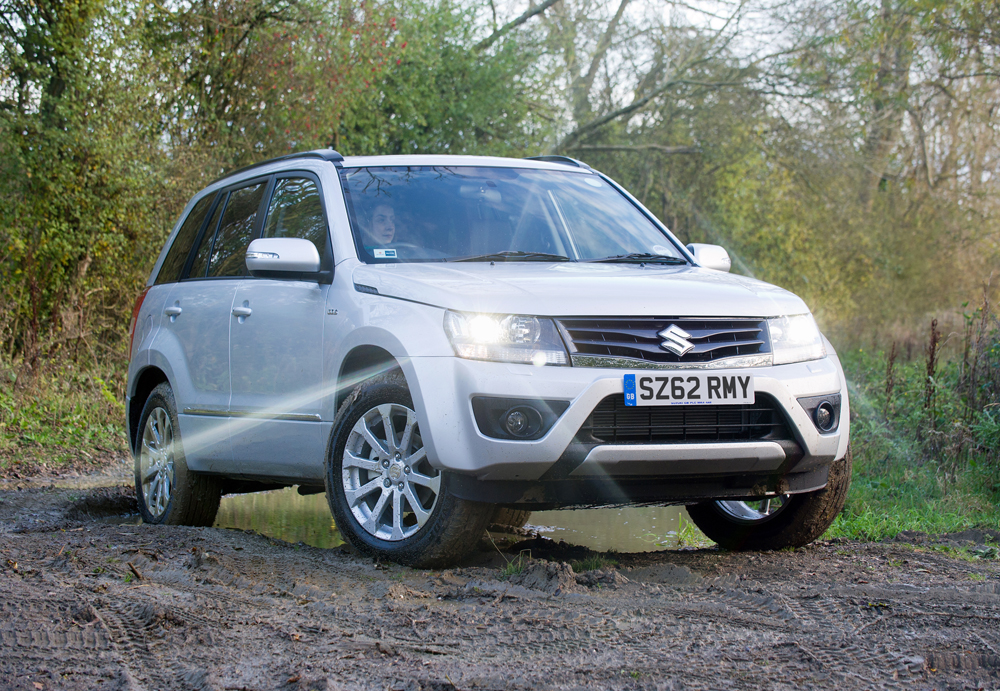 What is the Suzuki Grand Vitara?
A car that has been with us since the earliest days of the road-going-SUV craze, the Grand Vitara hasn't evolved much over the years from its basic concept, but the current model (launched in 2005) was a significant improvement on earlier Suzuki jeeps in its general refinement and drivability. It's low tech, unpretentious, rugged-looking and reasonably practical. There's no soft-top on offer these days, however.
More modern and road-oriented crossovers are comfier to ride in, but the Grand Vitara (which now has a car's monocoque structure instead of the old body-on-frame construction) has permanent four-wheel drive and, in diesel models, low-ratio gears and a locking central differential to give some off-road ability. Five-door long-wheelbase models (LWB) can tow 2,000kg, and even the three-door short-wheelbase versions (SWB) can pull a hefty 1,600kg.
---
Search for and buy a used Suzuki Grand Vitara on driving.co.uk
---
Engine choices from the 2009 facelift onwards are 1.6-litre (SWB only) and 2.4-litre petrols, and a Renault-sourced 1.9 DDiS diesel (LWB only in later cars). The diesel, which develops 221 lb ft of torque, is obviously the one for towing and heavy-duty use; the 2.4 petrol (available with optional slow-witted four-speed auto gearbox, adding to the blast-from-the-past ambience) is quick enough for everyday driving and a good degree quieter. This engine, which replaced a weedy 2-litre, uses only 2mpg more than the underpowered 1.6, though neither is exactly economical: 32.5mpg from the manual 2.4 SWB and 32.1mpg from its LWB equivalent. The five-speed manual gearbox is clunky and stiff, but manageable.
Suspension is firm, and the Grand Vitara handles neatly enough with minimal body roll, but the ride is unforgiving and jerky, especially in the SWB. There's considerable intrusion from wind and road noise, too. The cabin is reasonably spacious in the five-door (the SWB seats only two in the back) with a practical boot, but although the bulky seats fold flat and tumble, they don't leave a lot of space for through-loading. And in keeping with the trad image, there's a side-opening rear door — it looks the part but may be awkward in confined areas. From 2009, stability control came as standard, along with front, side and full-length curtain airbags; the Grand Vitara's four-star Euro NCAP crash test score is acceptable. Equipment levels are some way behind those of the newer crossovers and SUVs in this class, and next to a Tiguan, Yeti, Kuga, RAV4 or even Sportage or Santa Fe, the Grand Vitara feels pretty archaic. Still, for many buyers that's exactly its appeal, and if you want a compact three-door 4×4 that is actually capable in the mud, the Grand Vitara SWB is the last of its kind.
What to look out for buying a used Suzuki Grand Vitara
The Grand Vitara is generally mechanically tough, though owners have reported suspension knocking, electrical faults such as glitches with the digital displays and reversing sensors, ventilation system problems, cabin rattles and poor braking performance — as well as disappointing fuel economy and poor reliability from the Renault diesel engine. Petrol models appear to be much more dependable. The diesel particulate filter clogs and fails in cars used mostly for short and low-speed journeys, as well as gathering muck when off road, and owners have also reported glow plug, fuel injection and turbo failure.
Early models (2005-6) were recalled for intercooler failure and chafing wiring harnesses, and the diesels were recalled again in 2007 and 2008 for intercooler faults that could lead to a fire in the particulate filter. Other recalls have been for fuel leaks, a further issue with the wiring (2009), loss of power steering assistance (2010) and breaking drive belt tensioners in the 2.4 petrol engine (2011).
The One to Buy
A 2010 60-plate Grand Vitara 2.4 SZ5 LWB 5dr manual, £10,000 from a non-Suzuki franchise or independent retailer.
Factfile
Engine:

2393cc, 4 cylinders

Power:

167bhp @ 6000rpm

Torque:

168 lb ft @ 3800rpm

Transmission:

5-speed manual

Acceleration:

0-62mph in 11.7sec

Top Speed:

115mph

Fuel

32.1mpg (combined)

CO2:

204g/km

Road Tax Band:

K

Dimensions:

L 4300mm, W 1880mm, H 1695mm
Suzuki Grand Vitara rivals