Suzi Perry reviews the Fiat 500C Gucci Edition. . . and talks Top Gear
A handbag on wheels that's none too nippy in top gear
Fiat 500C Gucci Edition, £17,860
WHEN THE Sunday Times asked me if I wanted to test a car, I couldn't believe my luck. "Yes," I said, "and I know exactly what car I want to test."
It was a pale blue 1970 Mercedes-Benz 280 SL — a convertible known as "the Pagoda" because of its slightly concave hard-top roof. It has a cream interior and is absolutely gorgeous. I could write reams about it. But there is a hitch: it's owned by the Mercedes Formula One driver Nico Rosberg. He tweets pictures of it, but when I asked him whether he wanted to sell it, he said no. Never. Could The Sunday Times get hold of it for me for a test drive?
There was a pause at the end of the phone. "We were thinking more along the lines of the last of the old Land Rover Defenders. The Heritage model with a pale green paint job, a moving tribute to one of Britain's most iconic cars," came the answer.
---
Browse the used Fiat 500s for sale on driving.co.uk
---
Now, don't get me wrong: I love the old Defender and I am not at all snobbish about driving only fast cars, but it turned out that, with my commitments to present Formula One on the BBC and the demand for Land Rover's special-edition Defender, I would have managed only a few hours behind the wheel. And that simply isn't enough to formulate a valid opinion.
Let's face it, if I had worked in F1 30 years ago I would have been someone's brolly girl, because they wouldn't have had a female walking around with a microphone
"Well, what car would you feel able to write about?" asked the man from The Sunday Times. And to that question there is really only one answer: the car I know most about because I have been driving it for the past three years. My Fiat 500 convertible.
When I bought it, I was just looking for a little head-turning car that would run me back and forth between my home in France and the airport or the beach.
You might think an F1 presenter — and a female one at that — would drive a more exotic car. But it has served me well. The roof pops open, it's small enough to park on a sixpence and it's black. I've pretty much always had black cars, because they look good: it's just a thing I have.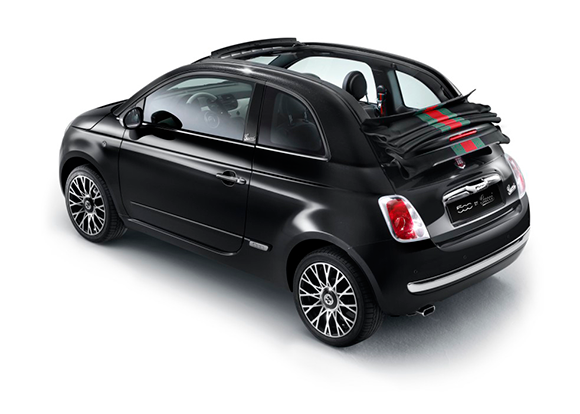 And it isn't the standard 500 either: it is the Gucci Edition. This means it comes with a green-and-red stripe on the roof, two-tone leather and extra chrome inside. It's like a handbag on wheels, which isn't really me, but my husband thought it was a real girl's car, which was a bonus because I thought he'd never pinch it. Now he steals it all the time, though. I don't like that. There's something deeply personal about a car.
Fiat is launching a new version of the 500, and I wouldn't rule out buying one. It's a car with great charm, and that's something a lot of modern cars have lost. It doesn't matter that the engine is small (it's so slow it feels as though I'm driving through treacle) or that the space inside isn't exactly generous. Critics have pointed out that the fuel consumption is far heavier than what is claimed, but I don't care. It puts a smile on your face — and it puts a smile on other people's faces too. What it doesn't have in guts, it makes up for in heart.
Because of the design, I find myself having to be extra-vigilant. Both the rear-view and wing mirrors are of slightly limited use. Beware if you have cats: mine seem to think it's their sofa. I'm the only person at the car wash vacuuming their roof.
The reason I bought the Gucci Edition (apart from it enabling me to make the handbag-on-wheels joke) is that I thought it would retain its value. I've never really felt as though I've had a lot of money. I'm a saver and I consider it a luxury to buy vehicles. I've always been self-employed and had the fear of not knowing what would happen when my contract ended.
---
Click to read car REVIEWS or search NEW or USED cars for sale on driving.co.uk
---
Also there's the worry about being a woman on TV, in your mid-forties, worrying that your time is up. It's dreadful and ridiculous and untrue, because I'm in my forties and — look — I'm still here. Experience is good: viewers want to hear from someone who knows what they're talking about. You do need to make sure that you remain presentable and take care of yourself, but that goes for men too. Though I think men still get away with letting themselves go more than women do (and no, Eddie Jordan, I am not looking at you. FYI, he is super-fit).
But it hasn't been easy getting to where I am today — and, let's face it, if I had worked in F1 30 years ago I would have been someone's brolly girl, because they wouldn't have had a female walking around with a microphone. It's taken me a long time to get to this stage: I've presented Moto GP, consumer shows, daytime stuff, holiday programmes, but I'm really loving working and I'm getting even better offers as time goes on.
I know that my name is in the mix for Top Gear, and I'm not saying I won't be doing it, but there has not been an offer for me to be alongside Chris Evans
My name has been linked to the new series of Top Gear, for instance. For the record, I know that my name is in the mix, and I'm not saying I won't be doing it, but there has not been an offer for me to be alongside Chris Evans, the main presenter.
The new show is very much down to Chris and BBC2. I know they are keeping some elements and bringing in some other elements, so they aren't throwing out the baby with the bathwater. They want to refresh it and make it different. I think they're looking at having a gang of people rather than a structure of maybe two to three presenters — more of a team to take it in turns.
I have no idea whether I'll be offered a job or whether I'll be interested in what they might offer me, but I'm away for 20 weeks of the year with F1, so it's not as if I could do a regular spot. I wouldn't be able to do the long trips. There may be something along the way, but at the moment I really don't know.
Chris is such a car enthusiast — he's a real nut and he's such a great broadcaster and I know he'll put a sterling team around him. Whether I'm part of it or not, I think it will be a fun watch.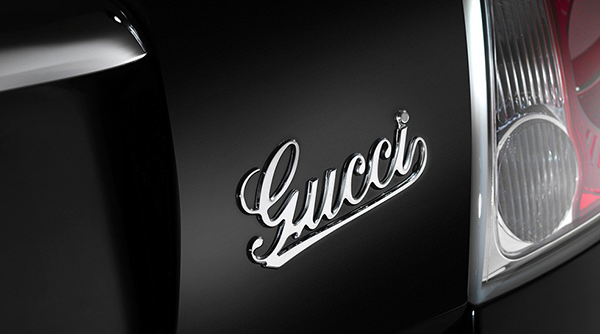 The last time Top Gear was relaunched was in 2002. I did have talks about presenting it, but it wasn't right for me at the time and I've had some great opportunities since then. And anyway I love live television and motor racing — racing is what makes me squeal at the TV.
Which brings me back to the Fiat. There is nothing better than putting the roof down and heading off to the beach in it after a long weekend in the pit lane. It is about escapism and fun — just what cars should be. The only problem is that I think I may have to sell it. It's three years old, and despite all its good points I think I need something with a bit more power (I have owned four Honda S2000s, after all).
So: the Fiat 500C, the most fun you can have outside the pit lane, and a cheeky, charming beach-run buggy. What's not to like? If you want one, I know of an exclusive Gucci Edition for sale. Excellent condition, full service history and, of course, one careful lady owner.
Fiat 500C Gucci Edition specifications
Engine: 1242cc, 4 cylinders, petrol
Power: 68bhp @ 5500rpm
Torque: 75 lb ft @ 3000rpm
Transmission: 5-speed manual
Performance: 0-62mph: 12.9sec
Top speed: 99mph
Fuel: 58.9mpg
CO2: 113g/km
Road tax band: C (free for first year; £30 thereafter)
Price: £17,860 (in 2013)
Release date: Sold out
---
Browse the used Fiat 500s for sale on driving.co.uk
---