Subaru XV review (2012-on)
Can Subaru's soft-roader cut it in the hugely competitive crossover market? We put it to the test to find out...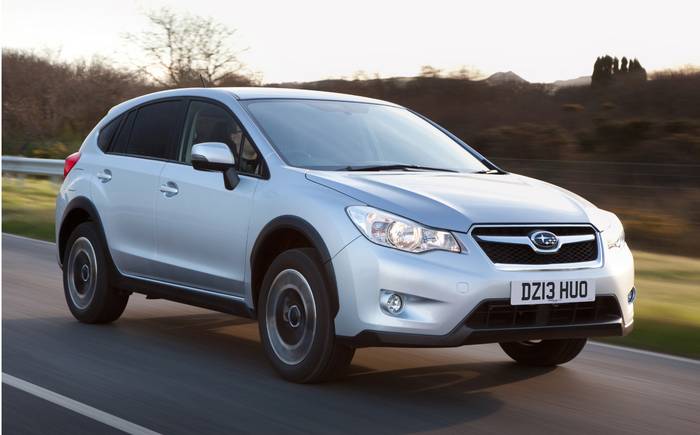 What is the Subaru XV?
This is Subaru's entry into the crossover market (SUV versions of smaller road cars) and competes with cars like the Nissan Qashqai. The company is perhaps best known for producing cars with accomplished off-road ability, for which they have long been a favourite in rural Britain. It's no surprise, then, that it has developed the XV, which costs from £18,995.
Unlike a lot of rivals, whose crossovers are little more than family cars with higher suspension, Subaru designed mud-plugging skills into the XV from day one, giving it a high 220mm ground clearance and a four-wheel drive system that splits the drive from the engine 50/50 between front and rear wheels. This promises class-leading off-road ability, while the vehicle's car-like shape means that its ability is disguised in a city-friendly package.
---
Search for and buy a used Subaru XV on driving.co.uk
---
A five-star Euro NCAP rating and good equipment levels mean that, on paper, it's a real alternative to other crossovers such as the Nissan Qashqai and Mazda CX-5, especially if you need it for serious off-roading where it is likely to drive away from its rivals.
You have a choice of three engines: either a 1.6-litre or 2-litre petrol, and a 2-litre diesel. S trim is the basic level while SE brings more electronic equipment such as a rear-view camera and cruise control. Lux adds non-essentials including a sat nav and electrically powered leather seats.
The drive
A family-size crossover is usually a compromise on the road. Its high driving position and good off-road ability can come at the expense of a poor ride or high levels of body roll. Unfortunately, it doesn't take long behind the wheel of the XV to realise that this is a crossover that's compromised more than most. For a start, the driving position is not as commanding as you might expect, with a view of the road that is little better than from a conventional hatchback.
On the move, the four-wheel drive system generates an impressive amount of grip, holding a tight line around corners which, from the driving seat, makes the car feel sure-footed. Passengers will be more aware of the significant body roll in bends, combined with a poor suspension set-up that softens road bumps but does not absorb them. Every dip, ridge or pothole is felt in the cabin. A lack of effective damping means that the car bounces before settling down. It's so bad that, on poorly maintained roads, it can feel as if the tyres are made of jelly.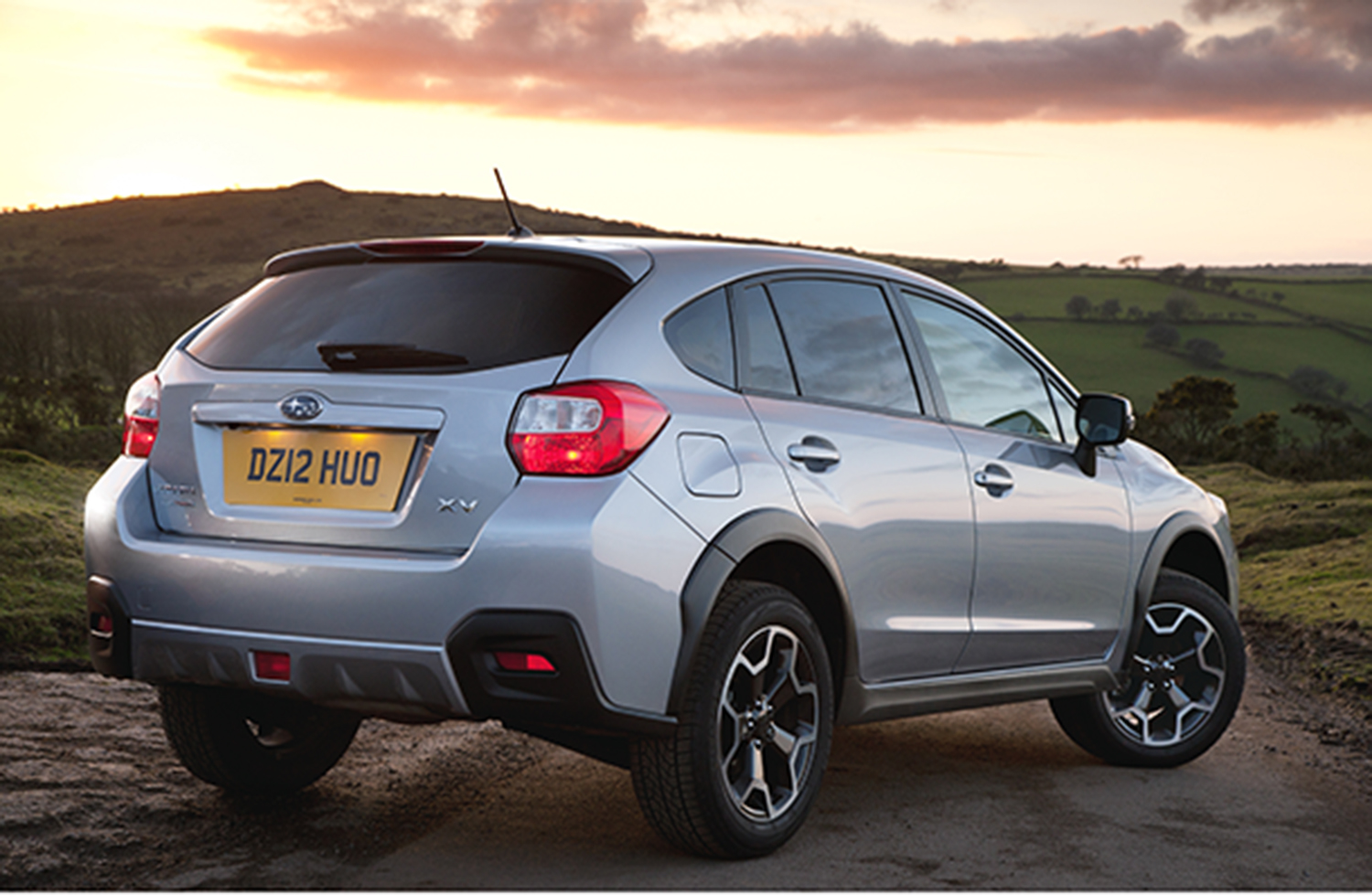 The overall result is an uncomfortable, fidgety ride which, oddly, makes the car feel unstable on straighter stretches of road, in contrast to its confidence-inspiring cornering. Driving the XV is also a noisy experience. On the motorway, wind loudly buffets the car's bus-size side mirrors and there's the constant thrum of the boxer engine under the bonnet, even in petrol form.
The 1.6-litre petrol XV isn't quick, taking 13 seconds to get from 0-62mph, but there's plenty of power in the 2-litre diesel and petrol models for normal driving. The optional automatic gearbox is a continuously variable transmission system. It can be slow to react when you're already moving and need to accelerate; for example, when overtaking. The diesel returns around 50mpg on the official test; the 2-litre petrol does 42mpg, although we found that real-world driving knocks 10mpg off the figure.
On-road, the XV is well behind its crossover rivals. But even if you need a family car that can traverse steep muddy fields, or miles of gravel roads, you would be better off buying an off-roader like the Nissan X-Trail for the same price, which is more than competent when the going gets tough and much better on tarmac. Alternatively, a Dacia Duster has a similar amount of ground clearance as the XV, the option of four-wheel drive and is half the price.
The interior
The XV's family car dimensions provide space for four adults and an average amount of space in the boot ‒ enough for three suitcases. There are ISOFIX mountings for child seats, and airbags for the driver and front passenger, a knee bag for the driver and curtain airbags at the side in the front and rear. Three-point seatbelts are provided for all three, rear seats.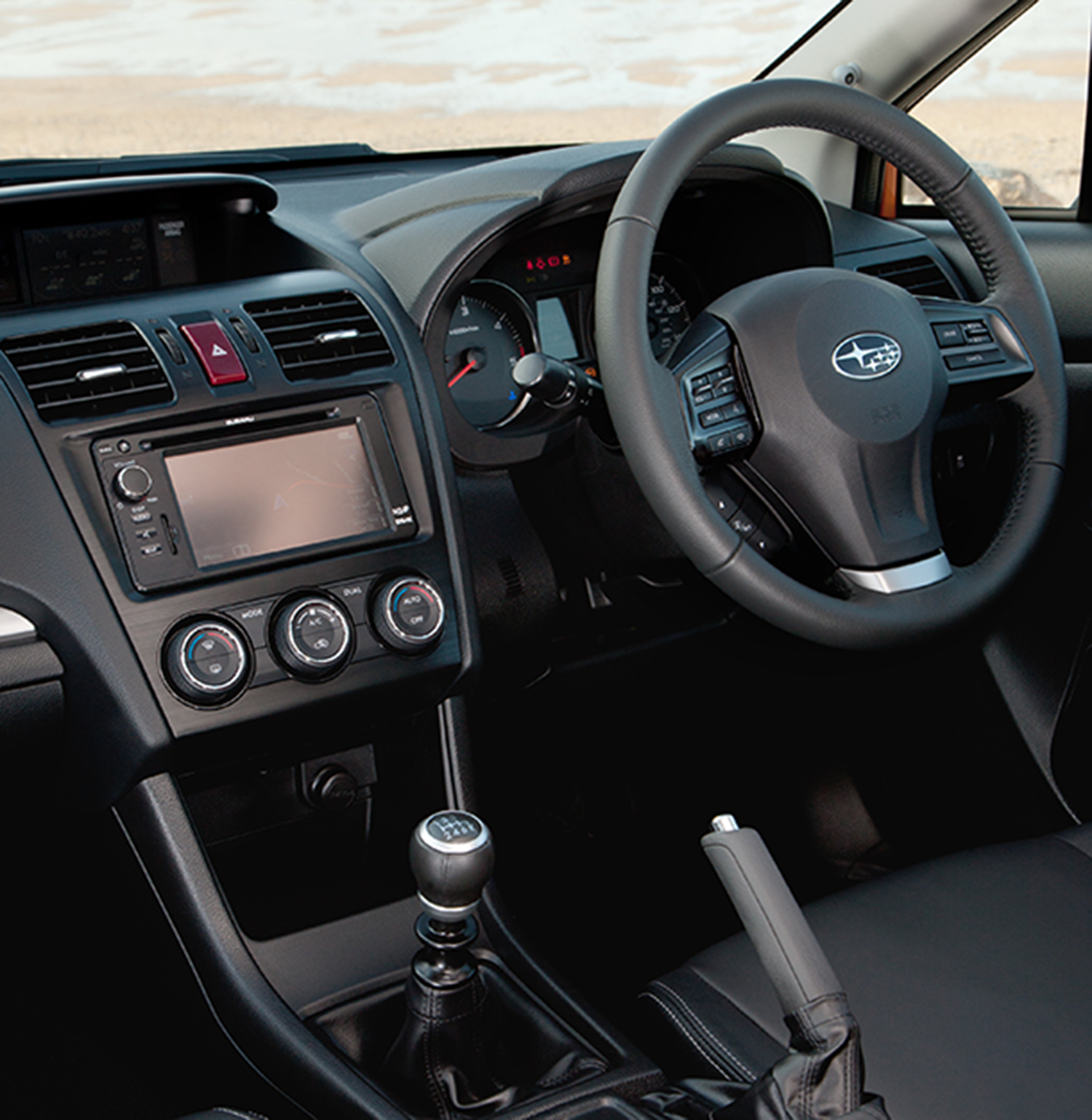 The XV may be more functional than luxurious but all SE models come with a bluetooth radio, dual-zone air conditioning, a USB port and front seat heaters. Most of the switches are logically placed, the displays are clear and visibility is excellent. This will be enough for some buyers. Many, though, will feel that they are sat in a car from a decade earlier. The trim is a mishmash of soft and hard plastics, the radio display is a single colour dot matrix screen and the stereo is one of the tinniest we have tested in years. It's way off the pace of rivals.
Buying a used Subaru XV
Although the XV is priced optimistically as a new car, these things have a habit of finding the correct level fairly swiftly on the used market, and the XV makes a decent used buy. The earliest versions, sold from February 2012, cost from around £16,000. So while an Audi Q3 or VW Tiguan is a more sensible new alternative, they hold their value better than the Subaru, making the Japanese contender a more tempting used buy.
What to look out for
Wherever there's a customer satisfaction survey, you'll find Subaru at or near the top of the table. Subaru owners are like a club of connoisseurs, all in on the secret: they know that this Japanese maker builds ultra-dependable cars and its dealers look after those who buy them. So it'll come as no surprise to learn that so far there are no common XV faults to be aware of, and Subaru has yet to recall the car.
The one to buy
Subaru XV 2.0D SE manual
Factfile
Price:

£23,995 (correct at first publication)

Engine:

1998cc, 4 cylinders

Power:

145bhp @ 3600rpm

Torque:

258 lb ft @1600-2400

Transmission:

6-speed manual

Acceleration:

0-62mph in 9.3sec

Top speed:

120mph

Fuel:

50.4mpg (combined)

CO2:

146g/km

Road tax band:

F 

Dimensions:

L 4450mm, W 1780mm, H 1615mm
Subaru XV used rivals
See prices of Land Rover Freelander 2
See prices of Toyota RAV4
See prices of Volkswagen Tiguan