Subaru Forester review (2008-2012)
Countryside credibility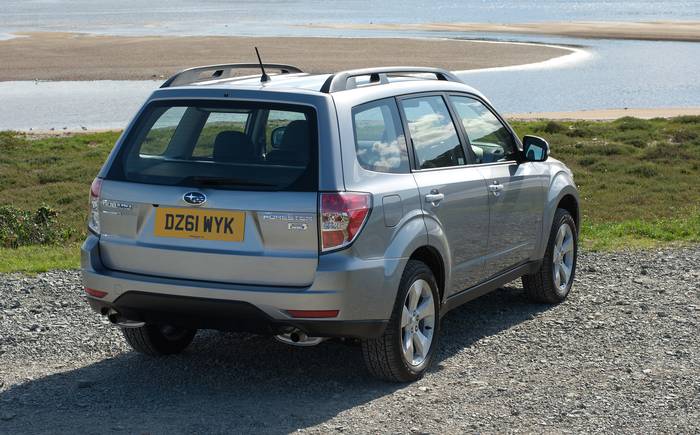 What is the Subaru Forester?
Subaru's venerable Forester is a long way from the crossovers and lifestyle SUVs: it's the sort of 4×4 bought by farmers, vets and other people with business in the countryside who care more about utility than image. It's not an all-out off-roader in the mould of the Land Rover Defender or Mercedes-Benz G-wagen — it has a monocoque body like an estate car's, as do most modern-day SUVs — but it's a capable and tough working vehicle that copes well with slippery roads and unsurfaced terrain and can tow up to 2,000kg.
The third-generation Forester (launched in 2008) is even more of a 4×4 than its predecessors: it's taller, with greater ground clearance, and petrol manual versions have low-range gear ratios to supplement the 50:50 front-rear torque-split all-wheel drive with central differential.
---
Search for and buy a used Subaru Forester
---
It was developed to be a closer rival to the Honda CR-V, Toyota RAV4 and the like, as well as to be more clearly differentiated from Subaru's longer, lower-riding Legacy and Outback estates. It's also more comfortable — with greater cabin space and easier access to the seats through wider-opening doors — and more refined, though it's still not really a match for the class-leaders on this score: both engines (but particularly the petrol) are loud, wind and road noise can be intrusive and while the self-levelling suspension is a boon off road, under normal road conditions it can give a rather rolling ride. The steering is light, too.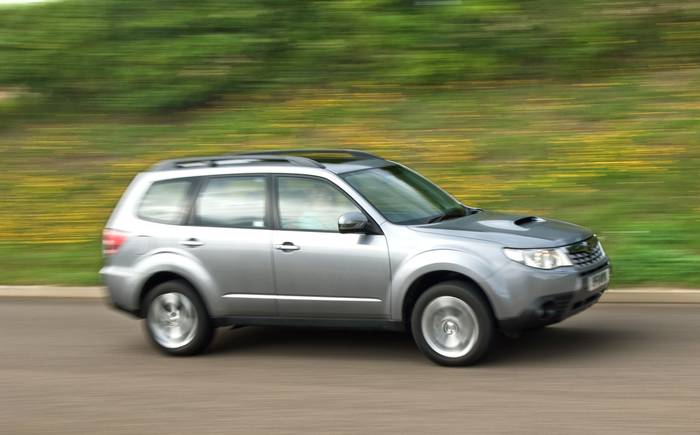 The Forester is no sports 4×4, then, despite Subaru's rally-winning heritage and a reasonable degree of agility. The 148bhp 2-litre petrol engine is feeble and struggles even further when paired with the optional automatic gearbox, an ancient and power-sapping four-speeder. The 145bhp flat-four diesel is stronger, with much more mid-range flexibility, but the long-throw six-speed manual gearbox it comes with is awkward and imprecise and has to be worked hard to get the best from the engine. The diesel was updated in 2011 for better fuel economy and lower CO2 emissions, though the Forester is still not particularly efficient or tax-friendly; Subaru parts and servicing costs can be high, as well.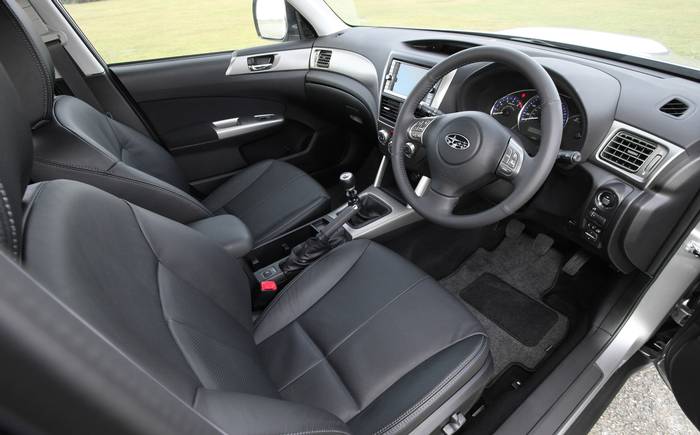 The cabin feels dated, especially in entry-level versions, with cheap-looking fabric upholstery, though higher-end models can be found with parking sensors, reversing cameras, sat nav, xenon headlights and keyless entry as well as the standard-fit side and curtain airbags, climate control and heated front seats. The X spec version lacks roof rails, however.
Still, this is a working vehicle to do a job, not to pose in on the school run, and the Forester does have its own no-frills appeal. What you're buying here is hardcore countryside credibility.
What to look out for when buying a used Subaru Forester

Subaru has a good reputation for reliability, and plenty of fans go back for car after car; owners also consistently rate highly the personal service they get from the brand's British franchises, many of which are small, family-run concerns. Subaru was ranked 11th overall in the 2012 Auto Express Driver Power survey. It's worth remembering that while Subarus have a good record for clocking up 200,000 miles and more of hard work, when they do finally wear out and break down, they tend to do so expensively.
Owners have complained about the third-generation model's fiddly keyless entry system and a tendency for the manual diesel to stall in second gear at low speeds, but otherwise the Forester appears to be tough and to cope well with its buyers' demands. The third-generation model has been recalled for possible corrosion and failure of the front suspension lower control arms.