Seat Toledo review (2012-on)
Just how much of a role does the dated Toledo hatchback still have in these modern times?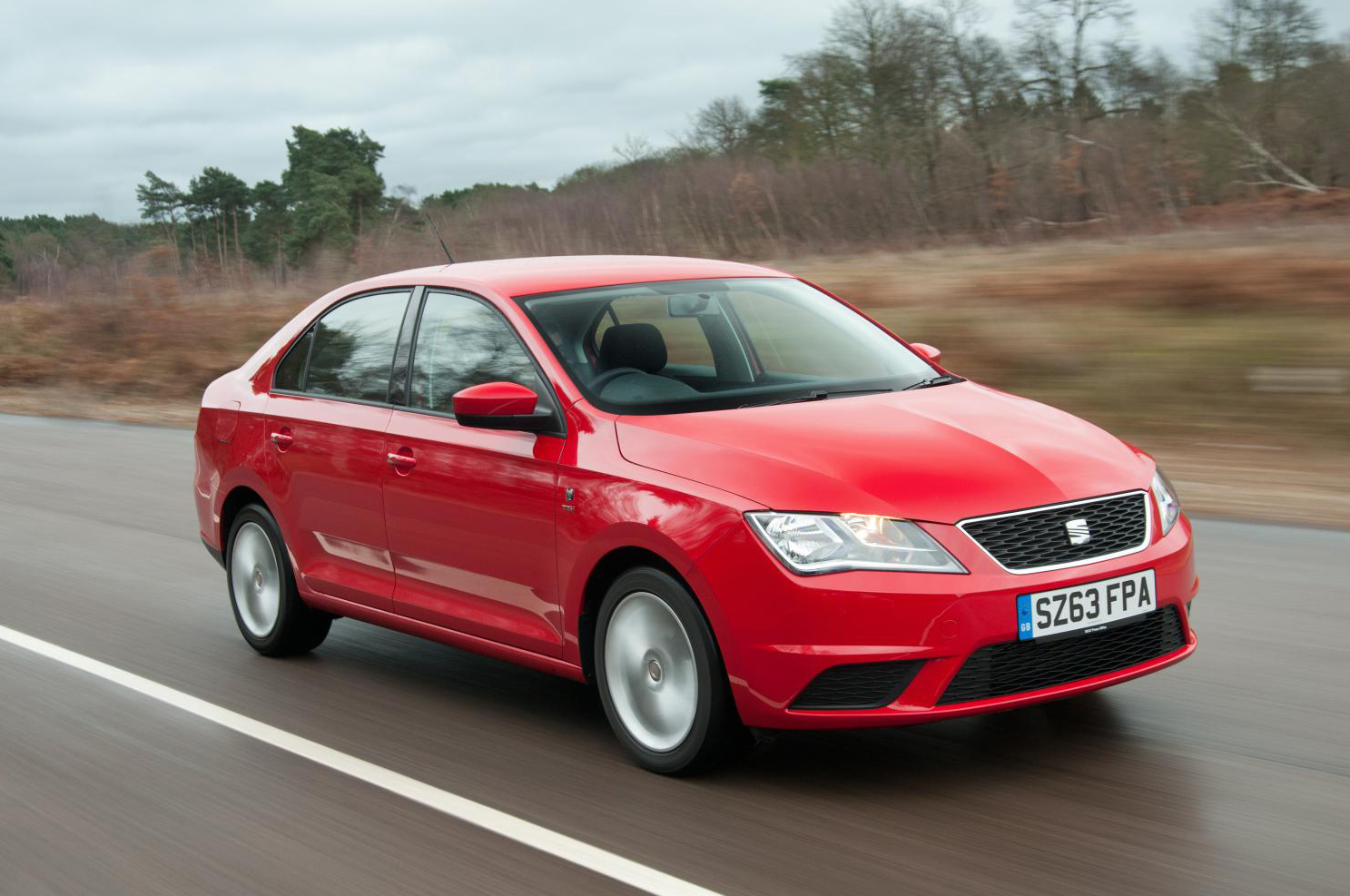 What is the Seat Toledo?
In this age of stylish SUVs and smart crossovers the Toledo bucks the fashion trend by being a very conventional-looking, medium-size hatchback that, with its "three-box" profile looks like a saloon. So far, so safe but hang on, the Toledo has always been synonymous with surprisingly generous cabin space, and this latest version, launched in 2012, is no exception. Seat is part of the mighty VW group, so it has access to the modular platform that underpins the VW Polo and Skoda Fabia. For the Toledo it has taken this platform and extended it to provide more rear cabin space and a large boot. There's one roomy five-door body, a choice of five engines  (74bhp, 84bhp and 104bhp 1.2-litre petrol,  a 120bhp 1.4-litre petrol and the 104bhp diesel tested here) and four trim levels (E, S, SE and SE Ecomotive).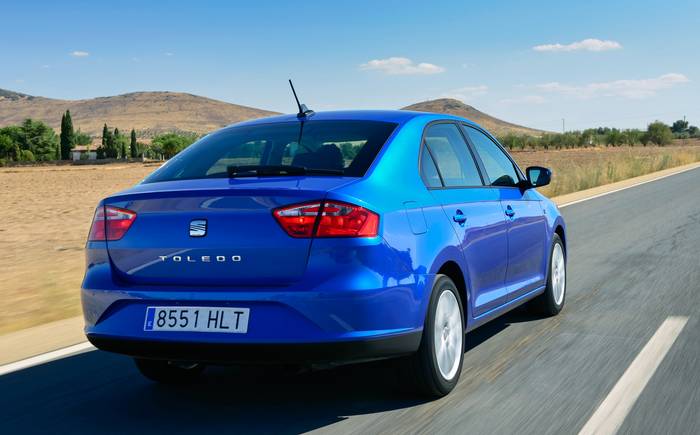 Besides being surprisingly roomy, the Toledo has always had one other trick up its sleeve: competitive prices, at least at entry-level. They start at £12,500 for the admittedly underpowered and modestly equipped E 1.2, which compares well with rivals. 
But as you climb higher up the range the price becomes less appealing. The most expensive Toledo is the £17,840 SE 1.6 TDI Ecomotive tested here, which has 16in alloys, front foglights, climate control and the full panoply of safety aids, including emergency brake assist. It's cheaper and better value than a Ford Focus Edge 1.6 TDCi but pushes the limit of acceptability in a car of only average ability and with an image, a vital bulwark against depreciation, that is increasingly hard to pin down.
The drive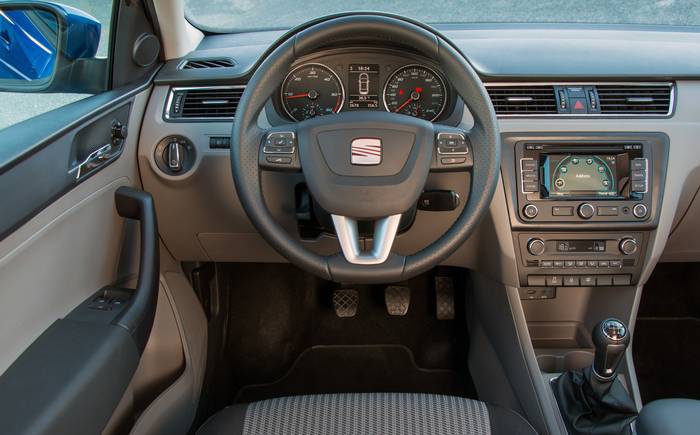 The Toledo is a family saloon, a jack-of-all-trades that must convey five people in relative comfort while rewarding its owner with a reasonable helping of driving pleasure. Its quiet, absorbent ride is impressive and, given the state of our roads, especially welcome.
The handling is safe and uninspiring but the steering is pleasantly weighted. Our test diesel steered obediently through bends, understeer building progressively and predictably. A servant, rather than an entertainer.
The controls – foot pedals, handbrake and gearchange – are all agreeably meaty, rather than being light and over-assisted. We covered hundreds of miles in our diesel test car, much of it on motorways, where it cruised thriftily, but also on choked city streets, where its stop-start function regularly sought to save fuel.  We even tested it on a section of gravel-strewn rally track where its suspension coped well with the potholes and gravel.
The diesel engine clatters into life and can chug noisily as you accelerate through the gears. It could have done with a little more mid-range "go", too, and that was with driving one-up. With a family of five aboard, it's hard to see how the smaller petrol engines in particular could cope. The diesel's relative lack of spirit was rewarded at the pumps, though, with the car achieving a quite extraordinary 60mpg at a steady 70mph cruise.
The cabin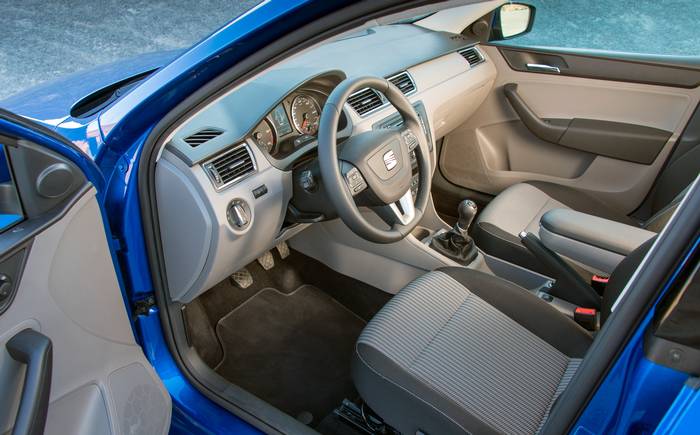 The Toledo has ample space in the rear for three adults, without the front occupants adopting a praying mantis driving position. The boot is long and wide with enough room for a family's holiday luggage.
The car's German character is much in evidence. Seat may be a Spanish brand but you can forget sun, sea and sangria. Instead, think grey skies, with the threat of rain. The cabin is dark and dour (not helped in our car by the £150 optional tinted rear windows), the seats trimmed in VW's group-wide, tough upholstery. Which is where the cabin scores: it may be dull but the materials are of good quality.
The Toledo could do with a few more soft-touch surfaces (most surfaces are unremittingly hard and the elbow padding on the driver's door armrest is paper-thin) but they feel like they are anchored to the car for life. The fascia is smart and well-organised. It was dominated in our test car by the optional £700 media system incorporating a 5in colour touchscreen. Nice to have but an expense too far.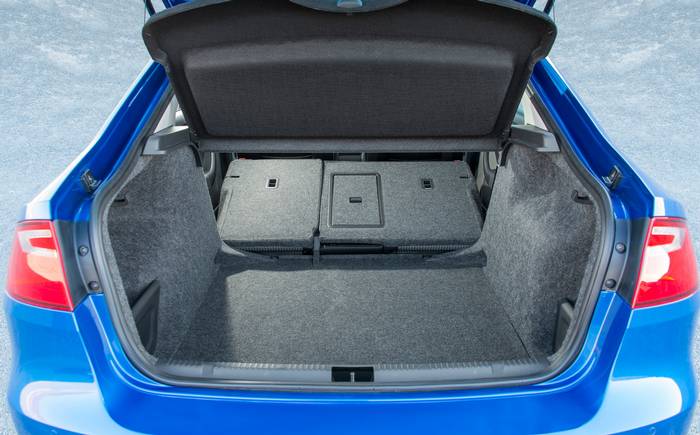 The one to buy
Seat Toledo S 1.2 TSI (104bhp)
Specifications
Price:

£15,150

Engine:

1197cc, 4 cylinders

Power:

104bhp @ 5000rpm

Torque:

129 lb ft @ 1550rpm

Transmission:

5-speed manual

Acceleration:

0-62mph in 10.3sec

Top Speed:

121mph

Fuel

56.5mpg (combined)

CO2:

116g/km

Road Tax Band:

C (nothing for the first year, £30 thereafter)

Dimensions:

L 4482mm, W 1706mm, H 1461mm
Seat Toledo rivals
Ford Mondeo
VW Golf
Nissan Qashqai
Published on March 8, 2013