Rolls-Royce Phantom review (2004-on)
If there's a grander way of arriving somewhere than doing so in a Rolls-Royce Phantom, it must involve horses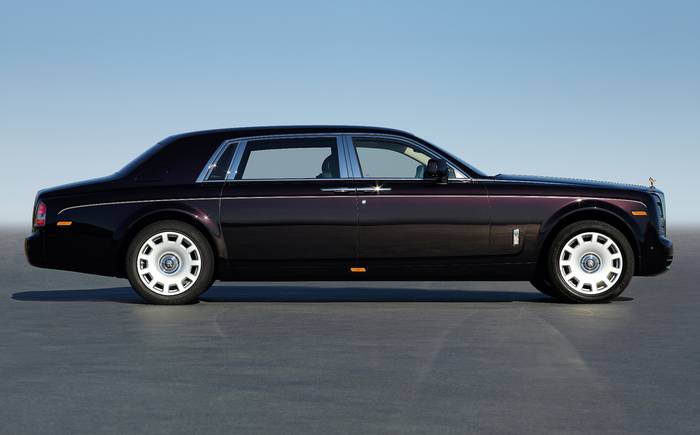 What is the Rolls-Royce Phantom?
If there is any grander way of arriving somewhere than in the back of a Rolls-Royce Phantom, it will probably involve horses and a pack of Corgis.
It is a decade since the Phantom first appeared and took away everybody's breath with its sheer bulk and pompous style, in spite of which it remains agelessly graceful and handsome. And now that it's available as a saloon, a coupe and the quite awesome-looking Drophead convertible, there is a Phantom to suit every millionaire on the planet. While in all versions it clearly pays tribute to the look of traditional Roll-Royces of yore, it does so with a contemporary feel, and that's no mean feat of artistry.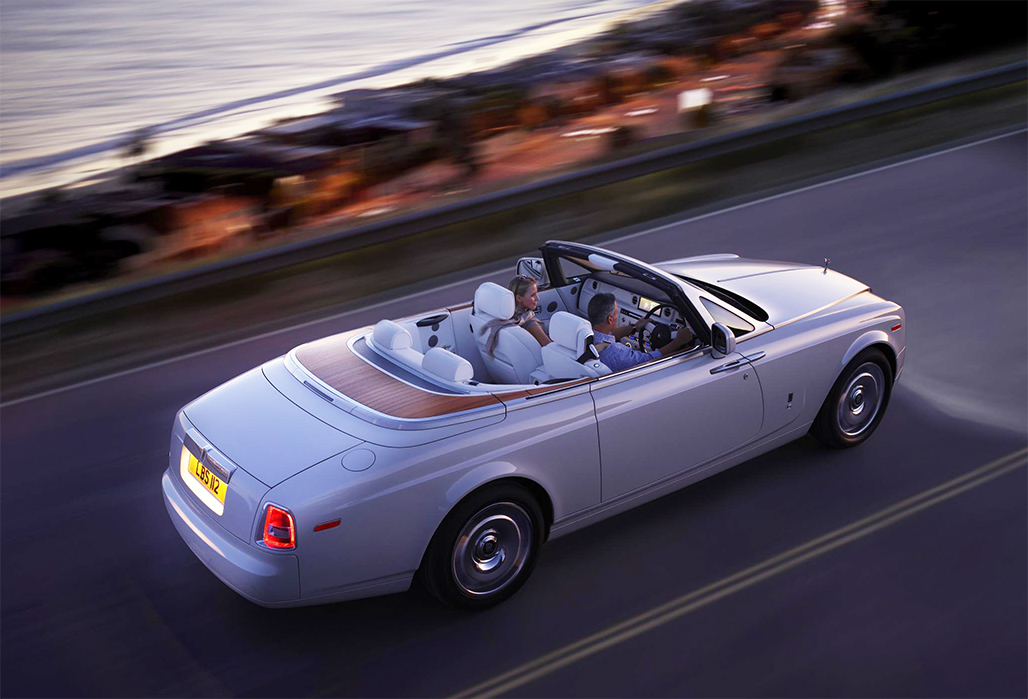 The Coupe and Drophead sit on a shortened wheelbase and share the same body, the latter steadfastly bucking the trend for folding hard-tops with its fabric folding hood. Some cars even have the factory option of a beautiful, teak-decking-style cover to conceal the roof when it's stashed.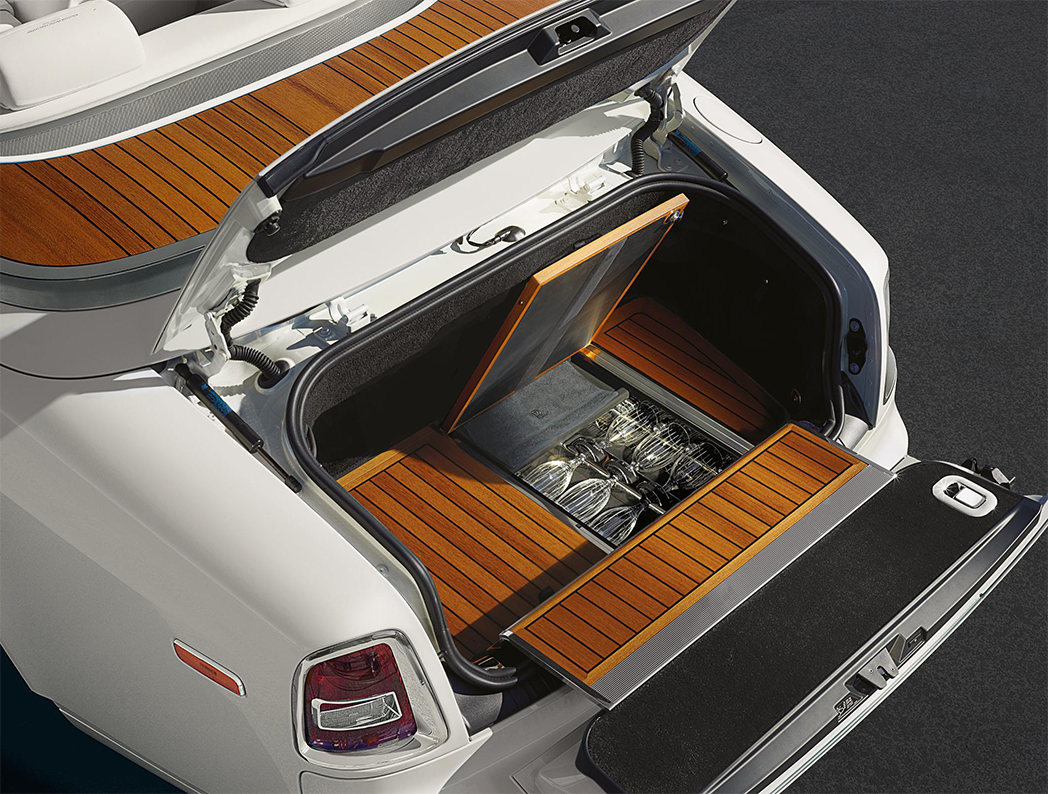 For the 2009 model year the Phantom and Phantom Extended Wheelbase took on some changes, including a new front bumper integrated with a shallower grille, finished in stainless steel; LED door-handle illumination; 21in forged alloy wheels in either painted or part-polished finish; new front and rear door cappings with integrated grab handles; bi-directional double reading lights in the C-pillar; climate control, volume control and electric window switches relocated to a wood-veneer panel in the door.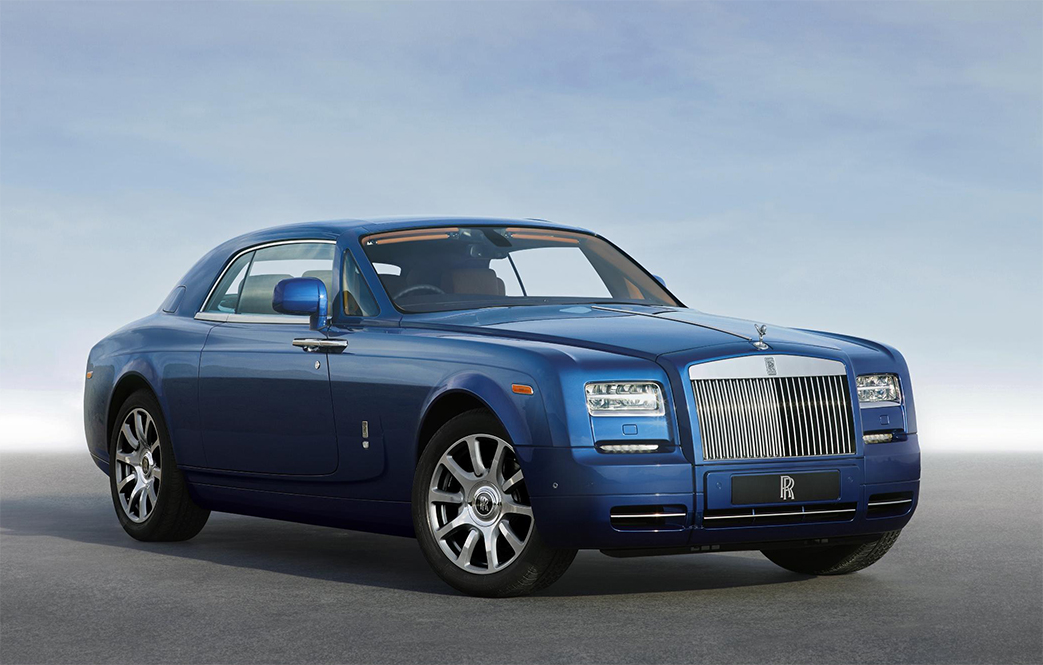 Then subsequently, in 2012 the Phantom Series II was introduced for model-year 2013. This was the model's big update, which included a number of improved features, among them: replacement of the circular lower lights with rectangular LED light units; a single-piece stamped radiator grille; new designs of road-wheel; a new side-badge; extended chrome detailing around the side window; a redesigned rear bumper; a simplified dashboard with a larger LCD screen; an improved rotary control for various electrical/electronic systems; simplified seat designs; improved audio, telecoms and connectivity systems, and a new 8-speed transmission.
The interior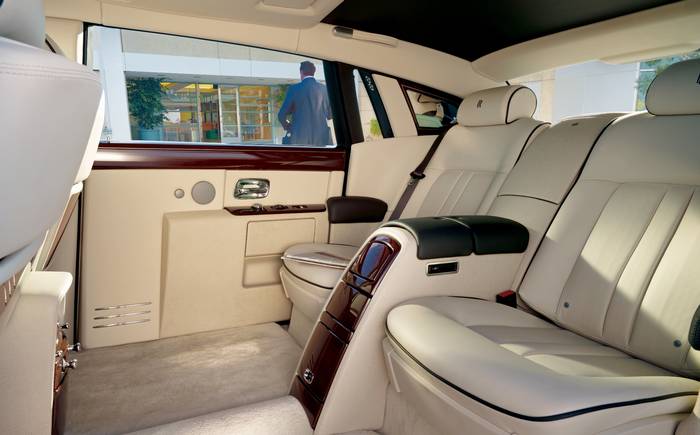 The Phantom's interiors evoke the Art Deco period — right down to the green backlighting of gorgeously crafted instrument dials — and no other car maker uses wood and leather to better effect than this. Every one of the Phantom's 60 wooden inserts is hand-finished in the Goodwood factory, and most surfaces are covered by 500 pieces of leather sourced from 18 animal hides.
As you'd expect, the options available for personalising a new Phantom are almost without limit; one owner even chose ostrich skin and granite for his Phantom's cabin trim, though it thankfully remained a one-off.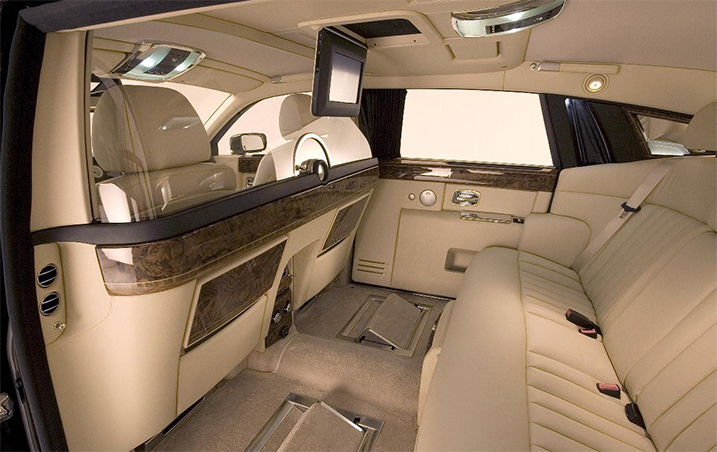 Coupe models have the "Starlight Headliner" option — "ceiling" trim in which hundreds of tiny LEDs give the impression of an inky night sky sparkling with stars. Although it sounds horribly tacky, it's actually a wonderful, awesome thing.
The drive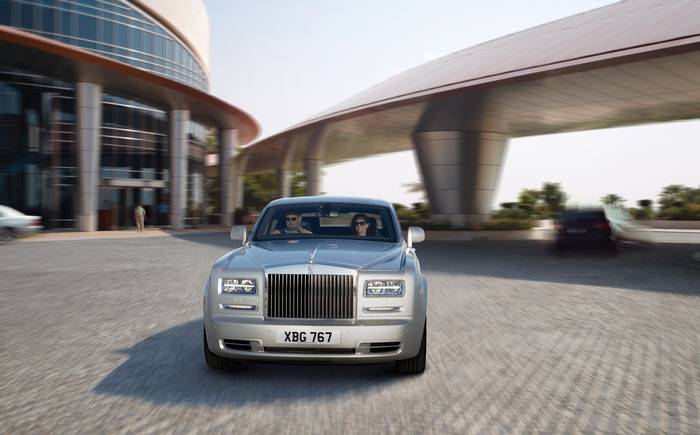 With its 19ft length and 6ft 6in width you'd think this Roller is something of a bus to drive but, surprisingly, it isn't at all. Power comes from a BMW-derived V12 engine of 6.75 litres that develops a more-than-adequate 453bhp and a veritable mountain of torque. It's super-quick and fabulously effortless — now even more so, as the silky-smooth, 6-speed auto gearbox has had that recent Series II upgrade to eight gears.
As you might imagine, the Phantom rides so wonderfully comfortably, its huge mass smothering all imperfections on the road, that you would swear it's actually levitating. Can it legitimately claim to be the best car in the world? Well, probably… which is to say we won't argue that it isn't the best car in the world.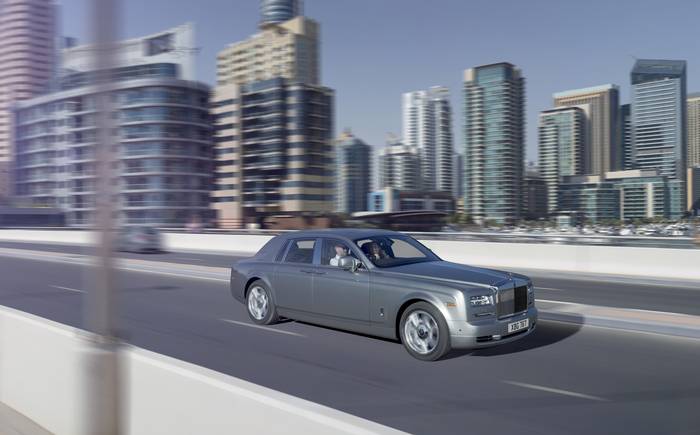 What to look out for
As one would expect from a car costing as much as the average family home, the level of service and attention to detail applied during the Phantom's manufacture and subsequent life on the road are of the very highest order.
There has been only one recall for the Phantom, in 2010, and it relates to a possible reduction in footbrake power assistance. It's unlikely you'll find any Phantom on the second-hand market that has not already had this checked and rectified, just as it's highly unlikely you would ever come across one that hasn't had all its scheduled maintenance tasks carried out at the correct time.
It would  be an insult to Rolls-Royce, and dignity in general, to suggest that the supreme Phantom, in any of its guises, comes with any other inherent problems. So we won't.
The one to buy
Rolls-Royce Phantom Extended Wheelbase
Factfile
Engine:

6749cc, V12

Power:

453bhp @ 5350rpm

Torque:

460 lb ft @ 5350rpm

Transmission:

8-speed automatic

Acceleration:

0-60mph in 5.6sec

Top Speed:

149mph

Fuel

18.9mpg combined

CO2:

349g/km

Road Tax Band:

M

Dimensions:

L 5612mm, W 1987mm, H 1566mm
Rolls-Royce Phantom rivals