Peugeot 5008 review (2009-on)
The Peugeot 5008 is a seven-seat people carrier that's spacious, practical and offers sensible running costs.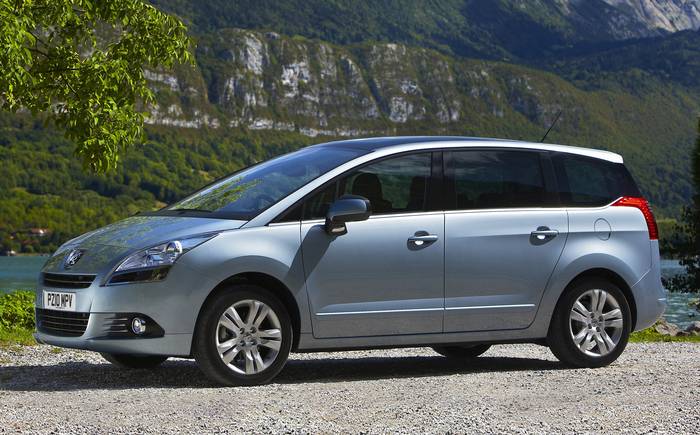 What is the Peugeot 5008?
Peugeot came up with the many-seat estate car a long time ago, but this 5008 is its first purpose-built MPV that isn't adapted from a van. The amply sized seven-seater shares much under the skin with previous-generation Citroën's C4 Grand Picasso, but in place of the Picasso's visual wackiness outside and in we find conformity almost to the point of tedium.
Peugeot's madly grinning grille is gradually being consigned to history with each new model, and the 5008 is leading that process. Its face, though neat enough, is completely anonymous, and the rest of its lines follow suit. Perhaps that doesn't matter in a practical family carrier. People simply won't notice it.
---
Search for and buy a used Peugeot 5008 on driving.co.uk
---
Engines are usual Peuegot-Citroën fare, with 1.6 and 2-litre turbodiesels and a pair of 1.6-litre petrol units, one with 120bhp and the turbo version with 156bhp and only slightly higher emissions. Prices range from £19,045 to £26,455 for the luxury Allure version with its automatic transmission and the 163bhp version of the 2.0 diesel that goes with it (the manual makes do with 150bhp).
The drive
Has this been a downbeat report so far? Driving the 5008 puts that right because it's genuinely, surprisingly good. It takes just a few bends to realise that there's more talent lurking within the 5008 than the sober-suit visuals suggest. It's smooth, it's quiet, the 2-litre diesel is punchy and motion is effortless.
Even better, the lofty, hefty 5008 flows with unexpected tidiness, tenacity and confidence through corners. A family-filled 5008 will generate few complaints from those not driving it, and unexpected pleasure for the one who is. And even the lowly 1.6 diesel moves with more vigour than you would expect from a big car with a small engine.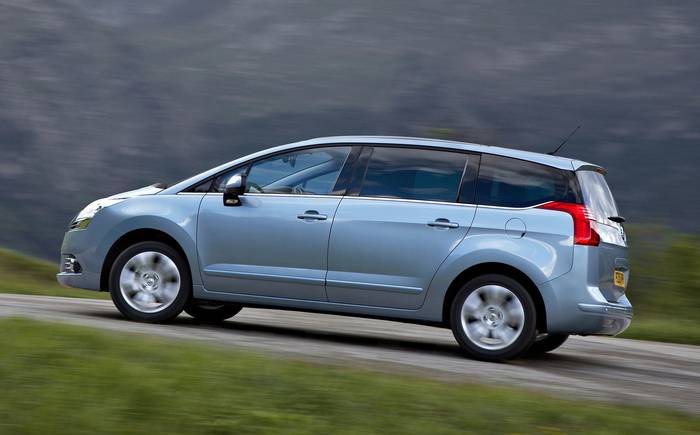 There's optional technology to help the harassed family driver, too. On a head-up display you can see the speedometer reading, sat nav instructions and a warning if you're getting too close to the car in front to stop safely. The 5008 can also assess a parking space as you slowly pass it and tell you if your car will fit. The electric parking brake is annoying as these things always are, being either off or on with nothing in between — awkward for close-quarters manoeuvring on a hill.
The interior
There's room for seven, of course, and those in the rearmost seats get a particularly good view because they sit highest. The rearmost seats are better suited to children, but adults can grin and bear them if they have to. That view gets even better with the optional glass roof. All five rearward seats fold flat into the floor for cargo-carrying, and the centre row can be slid fore or aft, and they even recline to help passengers get comfortable.


As for the boot, it's a generous 679-litres in five-seat format, or a whopping 2,506-litres with all five rear seats folded into the cabin floor – ideal for serious DIY merchants.  Although the front of the cabin hardly exudes innovation, it's neatly designed, garnished with some bright-metal flourishes and nicely finished with lots of sumptuous padding. This is a pleasing pace to inhabit, for all on board.
The one to buy
Peugeot 5008 2.0 Active HDI
Factfile
Price:

£23,445 (correct at first publication)

Engine:

1997cc, 4 cylinders

Power:

150bhp @ 3750rpm

Torque:

251 lb ft @ 2000rpm

Transmission:

6-speed manual

Acceleration:

0-62mph in 10sec

Top speed:

118mph

Fuel

53.3mpg (combined)

CO2:

138g/km

Road tax band:

E (£125 a year)

Dimensions:

L 4529mm, W 1837mm, H 1647mm
Or buy used for similar money
See prices of Audi Q7
See prices of Chrysler Grand Voyager
See prices of Ford S-Max