Honda Jazz Mk 2 review (2008-2015)
The Honda Jazz has reigned over the supermini sector for almost as long as it has been on sale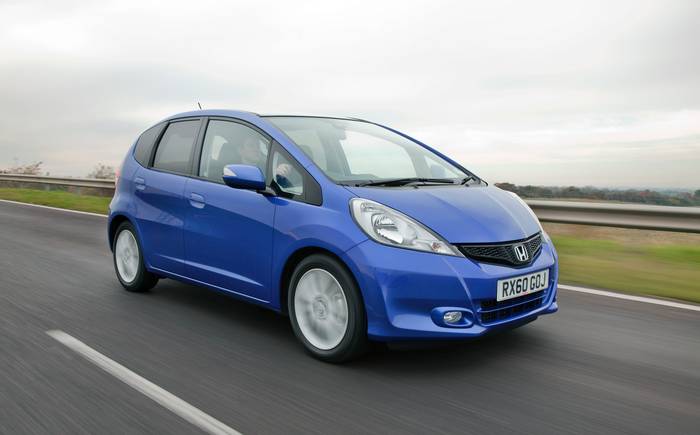 What is the Honda Jazz Mk 2?
If you own one of these little chaps, you're probably deliriously happy with it. In independent customer satisfaction surveys the Honda Jazz has reigned over the supermini sector for almost as long as it has been on sale.
What do people love about it? Well, the fact that it can do so much more than an ordinary supermini. Its cabin is ingenious, much more like that of an MPV than that of a small car, thanks to what Honda affectionately refers to as magic seats. They lift, flip and fold, and can accommodate handbags and brollies beneath them – even when they're occupied. "Versatile" barely begins to cover it.
There are two petrol engines to choose from, of 1.2 and 1.3 litres (Honda elects to call the latter, a 1339cc unit, a 1.4), as well as a hybrid petrol-electric powerplant. Sadly, there's nothing magic about the price Honda asks for the Jazz – a princely £15,380 for a mid-range model. Rivals to the Jazz include the VW Polo, Ford Fiesta, Kia Picanto and Nissan Note.
The drive
Honda has built some of the best four-cylinder and six-cylinder engines in use, which makes it all the more disappointing that the motors in the Jazz are unexceptional, and harsh of voice when pushed hard – an annoyance that is compounded by quite intrusive road noise at motorway speeds. Further exacerbating the situation in the 1.4 is the optional CVT (continuously variable transmission) automatic gearbox, which itself is quite noisy.
---
Search for and buy a used Honda Jazz on driving.co.uk
---
Then there's the ride comfort of the Jazz, or, rather, the ride discomfort: the little Honda's suspension fails in its duty of smoothing out broken road surfaces, which these days seems to be a vital duty on the majority of British roads.
The rest of the driving experience is, in the Honda way of things, safe and secure rather than entertaining. Tidy handling, light steering, a slick manual gearchange and good all-round visibility for the driver, as well as respectable performance, make it easy to understand why the Jazz's customer-satisfaction level is high. Perhaps best of all, the official combined-cycle fuel figure of the 1.4 version tops 50mpg.
The interior
This is the area in which Honda's designers and engineers worked their magic, and not just on the seats. The rear cabin floor is flat, and when you feel a garden-centre moment coming on, the rear seat bases are quickly flipped up (think of cinema seats) to allow all manner of things to be stored behind the front chairs. As the cabin ceiling is quite high relative to that low floor, you gain a load area that is akin to a second boot.
The first boot is also cavernous, with 399 litres to fill. Like rivals such as the Nissan Note, the Jazz has a double-layer floor that's ideal for storing muddy wellies and wet socks without spreading damp dirt to everything else. And when more space is needed, the back seats will fold flat in one movement with the press of a button.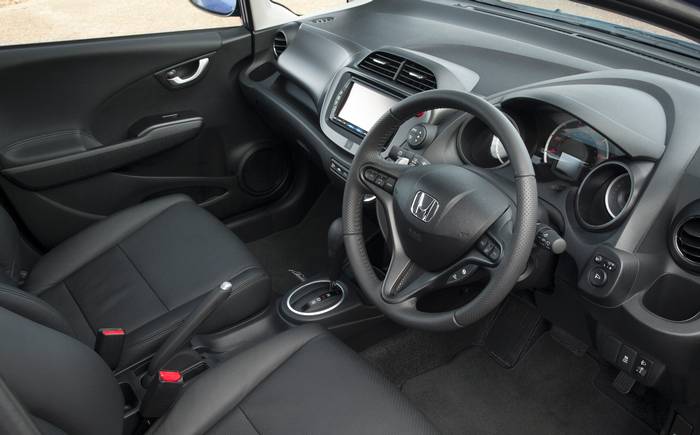 The dashboard of the latest Jazz is much more stylish than that of its first-generation predecessor: it angles vital functions toward the driver and illuminates instrument dials in cool blue at night. Those are the positives, but Honda makes extensive use of brittle-feeling, low-rent plastics – perhaps to meet budget constraints – and that's a poor show in a car's with this asking price. Still, four adults – even five at a pinch – can sit in reasonable comfort, and in such a compact car, that's also magic.
The one to buy
The Honda Jazz 1.4 EX 5dr
Factfile
Engine:

1339cc, 4 cylinders

Power:

98bhp @ 6000rpm

Torque:

94 lb ft @ 4800rpm

Transmission:

5-speed manual

Acceleration:

0-62mph in 11.8sec

Top speed:

113mph

Fuel:

50.4mpg (combined)

CO2:

129g/km

Road tax band:

D 

Dimensions:

L 3900mm, W 1655mm, H 1525mm
Honda Jazz used car rivals for similar money