Cadillac CTS review (2008-2010)
A handsome saloon with a striking, purposeful stance that stands out from the crowd of posh German cars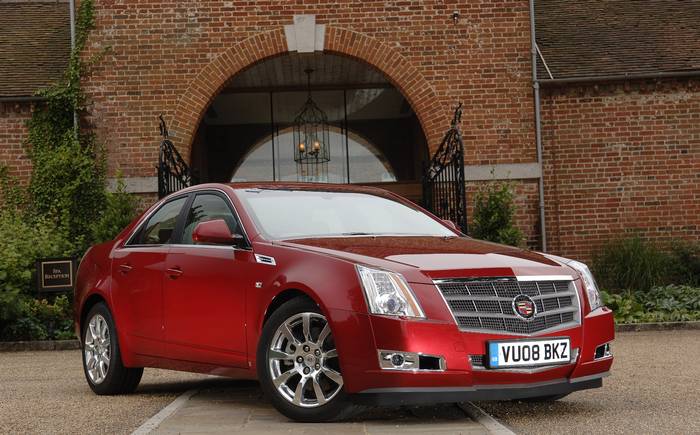 What is the Cadillac CTS?
You either buy a Cadillac because you were brought up on a diet of Springsteen, Hill Street Blues and BBQ ribs, or because you've spotted a deal on a new model that appears too good to miss. But the CTS lags behind its rivals by an uncomfortable distance. Cadillac says it will appeal to "luxury-seekers" and "driving enthusiasts", but given that America is best known for overindulgence and straight roads, a certain degree of scepticism is called for.
However, it's a handsome saloon — sorry, "sedan" — with a striking, purposeful stance that stands out from the crowd of posh German cars. An even more striking coupé is available, and if you need more space, there's the estate (or Sport Wagon). Those that are interested only in shredding back tyres can splurge a small fortune on a CTS-V — the monstrously powerful version, with a supercharged V8, that wants to eat BMW M models for breakfast, Jaguar R cars for lunch and Mercedes AMGs for dinner.
The drive
The CTS adheres to the classic American formula of putting the engine up front and sending the power to the rear wheels — although in the case of the standard saloon models, that power comes from a V6 petrol engine and not a gas-guzzling V8.
When the CTS was launched, Cadillac made a big song and dance about how the suspension design was developed and refined after extensive testing at the Nürburgring racetrack. Why should that matter? Well, anything that can hold its own on Germany's terrifyingly demanding 14-mile circuit is likely to offer its driver a rewarding experience on the public road. And so it proves with the CTS. It steers, rides and handles well, if not better than the BMW 5-series or Jaguar XF.
There is no diesel option. But the V6 petrol engine features direct injection, a gesture towards maintaining respectable fuel economy, and comes in two sizes, 3-litre (276bhp) and 3.6 (322bhp). The latter is the one to go for if you don't wish to be left behind at the traffic lights grand prix by some young upstart in a GTI: it accelerates from standstill to 62mph in 6.3 seconds. A four-wheel-drive version is available, but unless you live in the back of beyond and encounter icy roads in winter, the rear-wheel-drive model is more than adequate.
The interior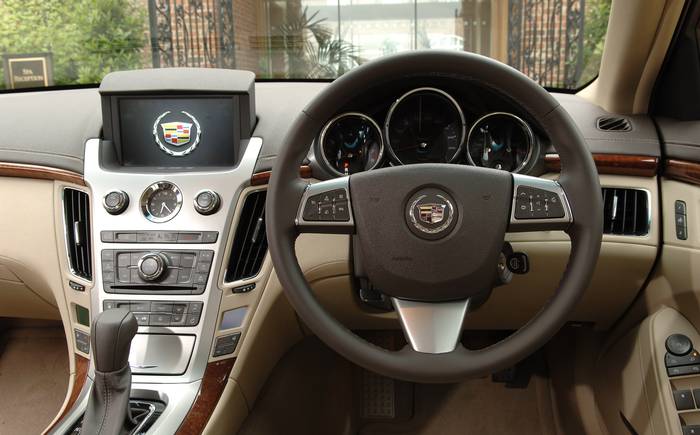 Here's where the CTS falls down. Its cabin is spacious and looks inviting, especially the dashboard, with its angular lines, leather trim and infotainment display that rises out of the top. But start to prod and poke and the switchgear and plastics feel low rent compared with the latest European machinery. That would be acceptable if the CTS undercut competitors on price. But it's actually one of the most expensive cars in its class: the 3.6 Sport Luxury costs £48,664, whereas the BMW 535i M Sport auto is only £43,780. And the BMW is significantly faster, more frugal and better to drive.
Buying a used Cadillac CTS?
Too few have been sold in the UK for the CTS to have made any impact in our reliability and quality surveys but feedback in the US suggests that it is basically solid and mechanically tough, though subject to the odd glitch and bugs in the infotainment system. In recent years, the CTS and CTS-V have scored better in the studies by Consumer Reports and JD Power, although the pre-2008 model was problem-prone, with heavy oil consumption and some seized-up engines reported.
Be aware that you're likely to munch through tyres and brakes — especially if you're going to be making the most of the acceleration — and regular oil changes using GM-recommended products appear to be crucial to the V6, so check service history carefully. There have been no recalls of the Mk 2 in Britain but several technical service bulletins in America, so do your research carefully.
The One to Buy
Cadillac CTS 3.6 V6 Sport Luxury
Factfile
Price:

£48,664 (correct at time of first publication)
Engine:

3564cc, V6

Power:

322bhp @ 6800rpm

Torque:

274 lb ft @ 4900rpm

Transmission:

6-speed automatic

Acceleration:

0-62mph in 6.3sec

Top Speed:

150mph

Fuel:

27.4mpg (combined)

CO2:

241g/km

Road Tax Band:

L (£815 for the first year, £460 thereafter)

Dimensions:

L 4860mm, W 1842mm, H 1455mm
Cadillac CTS used car rivals for similar money