Mercedes-Benz M-class review (W166, 2012-2015)
Rarely has profligacy felt this good, and if you have the necessary cash... then why not?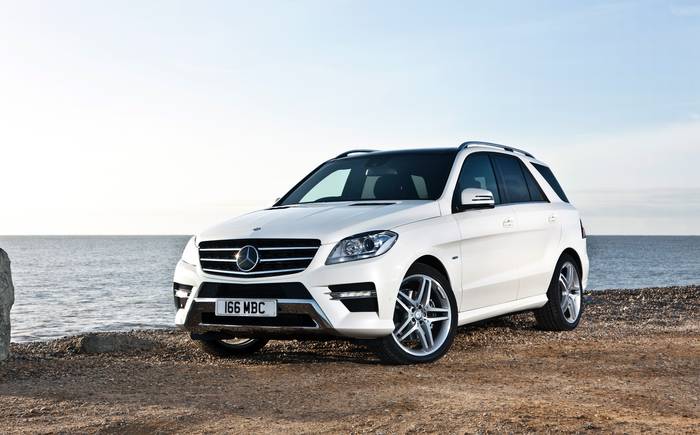 What is the Mercedes-Benz M-class (W166)?
The third generation of Mercedes's large SUV takes the concept further away from the original than ever. The first M-class was a proper off-roader that performed splendidly in the mud, but its inexact construction did great damage to Mercedes' reputation in the showroom. The current car is far closer to the unusually practical fashion accessories that now characterise this car class.
The drive
The M-class is big and heavy, with even the four-cylinder 2.2-litre ML 250 weighing 2,150kg. Oddly enough, the 3-litre, six-cylinder ML 350 is only 25kg heavier. The only other variant is the 518bhp ML 63 AMG version, a bonkers choice unless the idea of an SUV capable of hitting 62mph in under five seconds is so appealing you're prepared to spend almost £83,000 for the privilege.
Strangely, the lesser MLs don't feel as underpowered as their heft might suggest: even the 250 has reasonable performance, though we incline towards the 350 because it's a little over £3,000 more expensive, loses surprisingly little in fuel consumption and gains a whole lot of performance, knocking that 0-62mph sprint back from nine seconds to just 7.4 seconds.
Off road it should be reasonable, but think twice before spending almost £2,000 on the off-road kit, which now just includes adjustable damping and a sump guard; on the previous model you'd get the low-range transmission you really needed for serious mud-plugging.
Back on the tarmac you may be pleasantly surprised by the way the ML disguises its weight through corners, thanks to accurate steering and excellent suspension control. Compared with those of conventional Mercedes-Benz road cars, though, grip and poise are actually fairly unremarkable, as is the ride quality.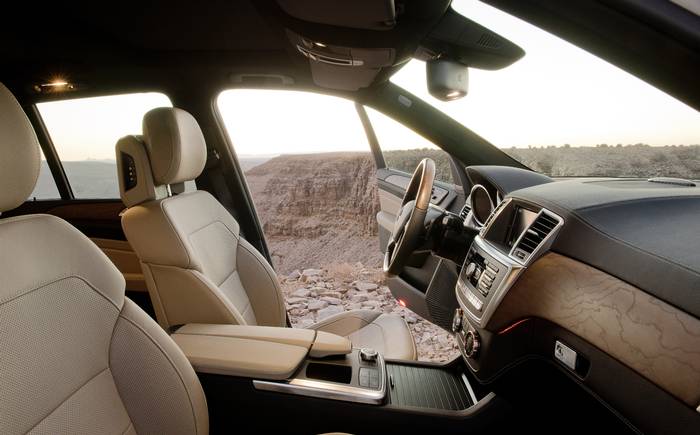 The interior
You might expect an SUV of this size and weight at least to offer seven seats, but like too many others in the class it doesn't. If you want to carry more than five in a Mercedes you need either the strange R-class or the mammoth GL-class.
Unsurprisingly, therefore, the cabin is spacious indeed for those it can accommodate and with the rear seats folded makes an even more capacious load-carrier than the E-class estate, the largest conventional station wagon of all.
You'll notice the quality, too. As if to try to banish all memory of the shoddily assembled original M-class, the current car's interior is beautifully put together from first-class materials.
Published December 2012
The one to buy
The Mercedes ML 350 Bluetec SE costs £47,565.
Specifications
Engine:

2987cc, V6

Power:

254bhp @ 3600rpm

Torque:

457 lb ft @ 1600rpm

Transmission:

7-speed automatic

Acceleration:

0-62mph in 7.4sec

Top Speed:

139mph

Fuel:

39.2mpg (combined)

CO2:

189g/km

Road Tax Band:

J (£460 for the first year, £250 thereafter)

Dimensions:

L 4804mm, W 1926mm, H 1796mm

Mercedes-Benz M-class rivals