Mercedes-Benz CL-class (W221) review (2007-2014)
It's the S-class as it should always have looked, but without diesel power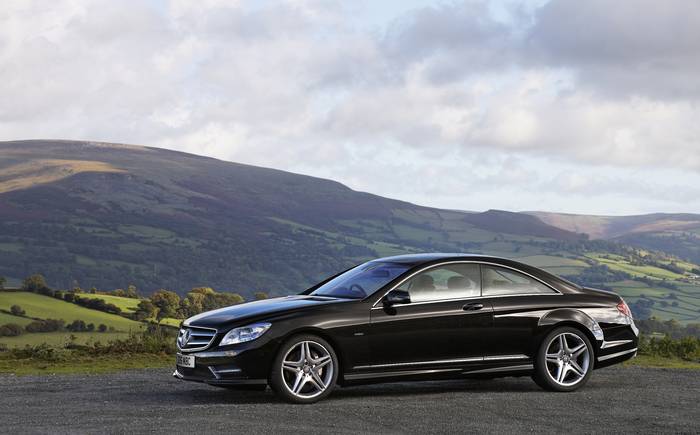 What is the Mercedes-Benz CL-class?
The CL-class is effectively a two-door version of the S-class saloon with a coupe roofline. For decades the S-class has been a shining example of the very best in automotive technology, and it's been hard to find a better mix of refinement, efficiency, performance, safety, comfort and durability anywhere else. But stylishness has never really been an S-class strength, and that's (probably) why the CL coupe was created. If you want the highly accomplished S-class with a prettier, more rakish body, then look no further.
Launched in 2007, the W221-series Mercedes-Benz CL-class didn't look as graceful as its W220 forebear, but its pumped-up wheelarches and more aggressive nose certainly gave it more personality and presence. Like its predecessor, the new CL was generously proportioned for a coupé, allowing it to be a proper four-seater with no real cabin-space limitations – unlike the majority of coupes.
The S-class is available with diesel power, but the CL is not; owners, it seems, value power, performance and comfort above fuel economy, and to be fair, they can probably afford to. Besides, the CL can be surprisingly frugal. What may cause palpitations, though, is the savage depreciation that afflicts it. According to Glass's Guide, the motor-trade used-car value "bible", these cars shed half of their value in the first year alone – that's an eye-watering £45,000-odd lost on a CL 500, and even more on a CL 600. There must surely be better ways to lose money.
Although this depreciation slows after year one, the CL-class still continues to lose thousands of pounds of worth a year, and this helps put concerns about the car's fuel consumption into sharp perspective. Besides, the CL's driver has far too much fun taking on impractical supercars to worry about such trivial matters as fuel bills.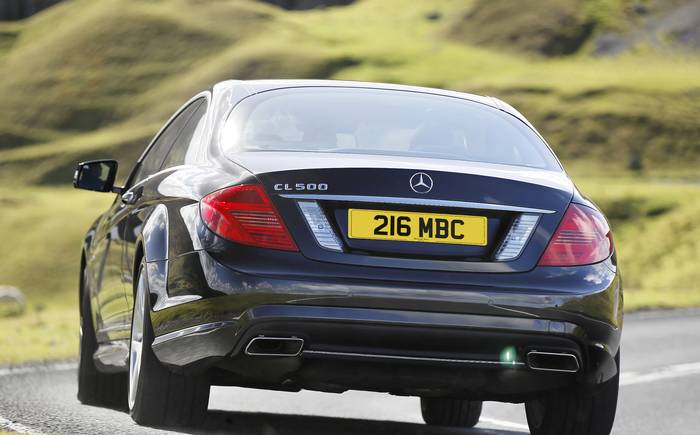 The drive
Yes, you heard right, for despite its understated appearance the CL is a seriously quick car. You just need to be clear about how quick you want it to be, as different levels of performance are available, namely "more than enough", "too much", and "really stupid". The entry-level (never has this term been less apt) CL 500, launched in 2007, packs a 388bhp punch, while the CL 600's twin-turbo V12 has 517bhp on tap, and the barking-mad CL 63 AMG is powered by a 525bhp, 6.2-litre V8.
We can only imagine that drivers of AMG-fettled CLs complained en masse about a lack of poke, because in summer 2010 a new CL 63 was revealed with a 571bhp, twin-turbo V8 engine, at about the same time that a 630bhp CL 65 AMG was introduced and the CL 500 was given a 435bhp V8. Despite large dollops of extra power, these 2010-on CLs are much more frugal than their predecessors, and Mercedes managed to shoehorn even more equipment into them, and to make them safer.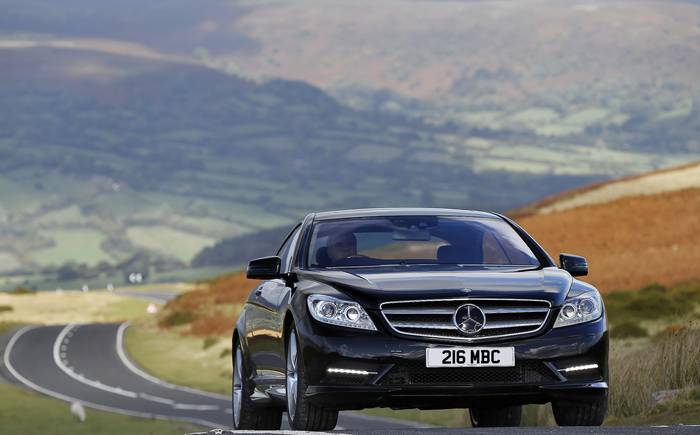 Because of its place in the Mercedes pecking order, any CL derivative is worth buying, and the later CL 500 is obscenely quick with its 4.9-second 0-60mph capability, while real-world fuel economy can be up to 28mpg on a run (the official figure is just short of 30mpg). There's ample space for four adults aboard, high-speed progress is accomplished in near-silence, and every creature comfort and safety device you could want is present. Despite which, it's still possible to spend crazy amounts of cash on extra bits and pieces, and that's why we suggest seeking out a "specced-up" CL 500 for your cash, and leaving the AMG versions alone. If you're a committed power junkie, though, we won't stand in your way, of course. Never has so much power been so discreetly packaged.
The interior
The CLS cabin is beautiful, and although it isn't hand-upholstered, it somehow captures the feel of old prestige motor cars of yore, and of pampered exclusivity, and it's this that most sets this car apart from most other luxury barges.
You will see E-class Mercs much more often than examples of the CLS, which is great news if you're a potential buyer. And as CLS prices are markedly greater than those of  comparable E-class models, you do expect more for your money. With its slightly more intimate cabin ambience than the E-class's, the CLS experience is a special one.
Standard equipment levels are quite generous, even by the usual standards of the marque, and thanks to the use of high-quality trim materials, hide seats and a flowingly shaped dashboard, you feel like you're a cut above when you're at the helm.
What to look out for
You could be forgiven for assuming absolute reliability is a given with this class of car, but that isn't necessarily so, as there have been too many accounts of the electrics playing up, the car's key going out of sync with the "keyless go" function, and issues crop-up with Merc's COMAND telematics and multimedia system, whose screen, software and GPS system are sometimes known to throw a wobbly. Also, the door mirrors house the LED-type indicators, which often fail and are awkward to replace, so check they're all working. Finally, all models have automatic transmission, and it isn't as robust as you might expect, so check for jerky gearshifts and listen out for odd rumbling or whining noises.
Although this generation of S-class has been the subject of half a dozen recalls, the CL has only had three, relating to potential electrical glitches that mainly affect lights, wipers and certain cabin functions, potential brake-fluid leakage (though only up to 2008), and fuel leakage on some models built in 2013.
The one to buy
Mercedes-Benz CL 500
Specifications
Engine:

4663cc, V8

Power:

435bhp @ 5250rpm

Torque:

516 lb ft @ 1800-3500rpm

Transmission:

7-speed automatic

Acceleration:

0-62mph in 4.9sec

Top Speed:

155mph

Fuel

29.4mpg combined

CO2:

227g/km

Road Tax Band:

L

Dimensions:

L 5065mm W 1871mm H 1418mm
Mercedes-Benz CLS-class rivals