Lotus Elise review (2001 on)
The greatest fun on four wheels
When the original Elise appeared in 1996, it redefined one of the most demanding automotive segments. It is the enthusiast driver's dream car thanks to its light weight, delicious steering, superb balance and great – if not neck-snapping – performance. It encapsulates everything that Lotus founder Colin Chapman stood for, and as such there's little else to match its agility, frugality and sheer feelgood quality, despite the fact that it is quite affordable. The Elise is so good that it should be made available on prescription as the perfect treatment for depression.
---
Search for and buy a used Lotus Elise
---
With an unnatural ability to seemingly read your mind, the Elise reacts almost telepathically to your inputs, as though it's hard-wired directly into your brain. But despite being so raw, raucous and the most amazing fun on four wheels, it's also usable as an everyday car by the committed purist-driver – providing lengthy motorway jaunts aren't a feature of that everyday driving.
The narrow focus of the Elise means it has few rivals, and while the alternatives are more usable as everyday cars, they're also generally more expensive. Two-seater roadsters such as the Audi TT, BMW Z4, Mercedes-Benz SLK and Porsche Boxster don't necessarily cost a great deal more, but they are all more practical, more refined, better equipped and good fun to drive. But they are nowhere near as much fun as the ultra-light Elise, whose only true rival is the Caterham Seven – a sportster devoid of all creature comforts.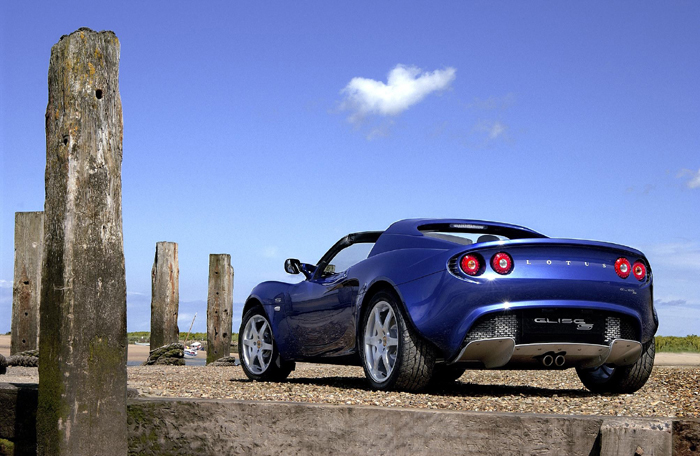 Working out which is the best Elise model for your purposes can be tricky, as there have been so many derivatives. Equipment levels, suspension and brake set-ups, even power outputs vary significantly, so before buying an Elise you have to clearly establish how hardcore you want it to be. In its time it has only been powered by two basic engines: the Rover K-series used until July 2006, and a Toyota unit from June 2002. The K-series isn't as reliable in this application as it is in other cars that have used it, nor is it especially stressed when powering the ultra-light Lotus.
The original Elise S2 of November 2000 came with a 120bhp, 1.2-litre K-series engine, and the 111, powered by a K-series engine with variable valve timing, had an extra 36bhp, as did the 111S, which also brought more on-board equipment. The first of the Toyota-powered cars was the 111R (later known as the Elise R), but the maddest Elise up has been the ferociously fast, 218bhp, supercharged SC introduced in June 2008. For the more ecologically concerned driver, the standard Elise became a 134bhp, 1.6-litre car in April 2010, with CO2 emissions of 149g/km, it's comparatively green, although it's also pricy and there are very few available on the used-car market.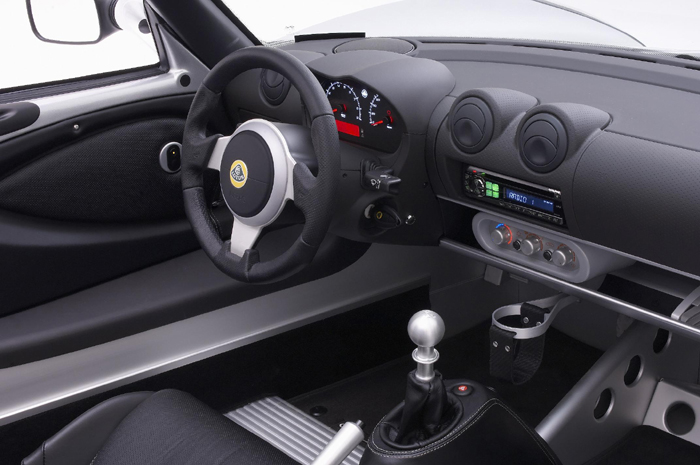 At about 900kg the Elise is so light that it doesn't need much power to be fast, so even an entry-level model can make you feel like Lewis Hamilton. That's why we suggest you go for a late, entry-level 1.8 S, although an Elise with the Touring Pack may be preferable if you plan on doing a lot of driving. The Elise for sybarites, this luxury-spec Elise features such joys as full carpeting, a sound insulation kit, and even a cup-holder; Colin Chapman must be spinning in his grave.
What to look out for
Limited new-car sales mean there's not a huge supply of used ones, but choose carefully. While Lotuses in general have a reputation for fragility, the Elise has so far been a fairly robust machine. Bonnet and boot release cables are known to snap when they corrode; the door window-glass can become detached from its retaining rail and fall out. The door hinge-pins of early cars are prone to wear, and wiper fuses have a habit of blowing. Also, check that the catalytic converter is still fitted in the exhaust system, because some unscrupulous owners remove them to get more power, guaranteeing an MoT-test failure when it's due.
The Elise S2 has so far been the subject of 10 recalls for such disparate concerns as fuel leaks, faulty brake callipers, sub-standard rear suspension, and even a broken gearlever. The most recent recall was for wheel hubs that might work loose.
The one to buy
Lotus Elise S
Specification
Engine:

1794cc, 4-cylinders

Power:

134bhp @ 6200rpm

Torque:

121 lb ft @ 4200rpm

Transmission:

5-speed manual

Acceleration:

0-62mph in 5.9sec

Top Speed:

127mph

Fuel

37.2mpg combined

CO2:

179g/km

Road Tax Band:

I

Dimensions:

L 3785mm, W 1719mm, H 1117mm
Lotus Elise rivals
BMW Z4 (click here for used prices on driving.co.uk)
Caterham Seven
Porsche Boxster (click here for used prices on driving.co.uk)