Kia Sorento Mk 2 review (2010-2015)
Great value, no frills 4x4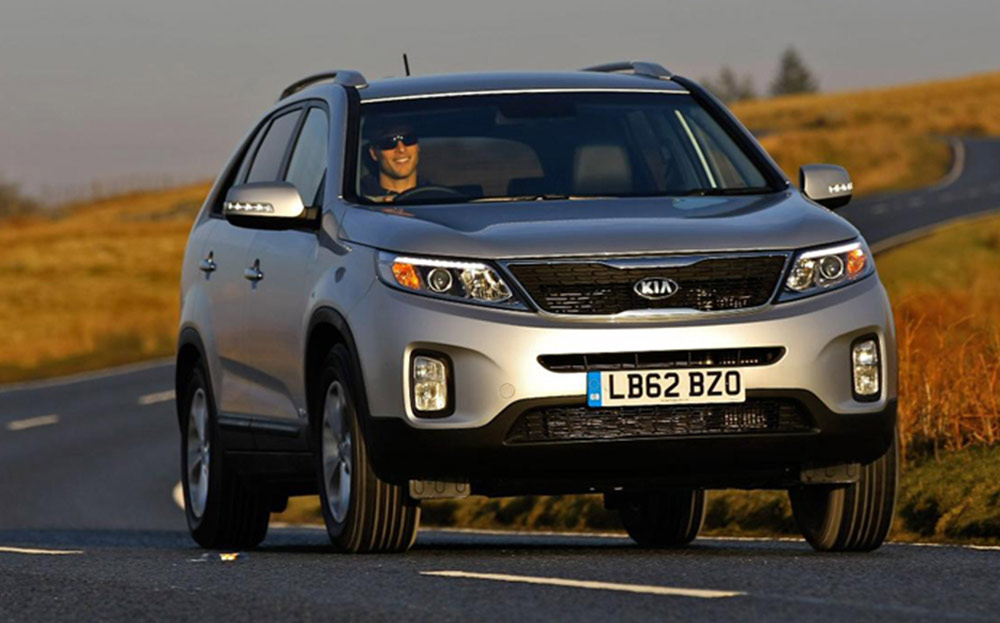 What is the Kia Sorento?
In these days of sleek crossovers and sophisticated soft-roaders, 4x4s such as the Kia Sorento and its sister model, the Hyundai Santa Fe, seem somewhat anachronistic — a reminder of the days when boxy  mud-pluggers such as the Mitsubishi Shogun, Isuzu Trooper and Land Rover Discovery ruled the suburban school run.
First the compact SUV and then the small crossover took over much of that market as everyone became a little more environmentally aware (or, at least, cost-conscious), and now smart families are squeezing their kids into Range Rover Evoques, BMW X1s, Mini Countrymans and even Fiat 500s.
---
Search for and buy a used Kia Sorento
---
So where does this leave the Sorento? It is a car of little cachet, but it is well respected as a dependable and versatile no-frills working vehicle: the manual-transmission versions from 2010 can tow up to 2,500kg (2,000kg for the autos), it seats up to seven, with plenty of legroom for all (a third row of seats is a popular option), and the boot is huge. All the seats recline and fold flat easily, and the ride is comfortable, if on the soft side — an impression enhanced by the big, squashy but supportive seats. Sound insulation's pretty good, too.
The second-generation range, launched in 2010, was a step forward in terms of refinement, handling and general sophistication, and it added front-wheel-drive versions to the line-up. These offer little benefit in terms of fuel economy or emissions, so you might as well opt for one of the more useful 4x4s, which hold their value better anyway; these are front-wheel drive for normal road conditions, with torque directed to the rear axle as needed, and give you downhill brake control and hill start assistance to boot.
Engine choices are a 148bhp 2-litre or 194bhp 2.2-litre CRDi diesel, both strong and torquey but the latter significantly more so; a two-wheel-drive 2.4-litre petrol was briefly offered but had few takers. Most buyers appear to have opted for the 2.2, often with the auto gearbox, so you might have problems finding any other engine second-hand anyway.
The Sorento is not an agile beast — it suffers from a bit of body roll and a cumbersome feel — but it is fairly easy to manage, and reversing sensors (standard on all but the entry-level versions) will help you park it. The Mitsubishi Outlander is a sportier drive, as are the Citroën C-Crosser and Peugeot 4007 cousins.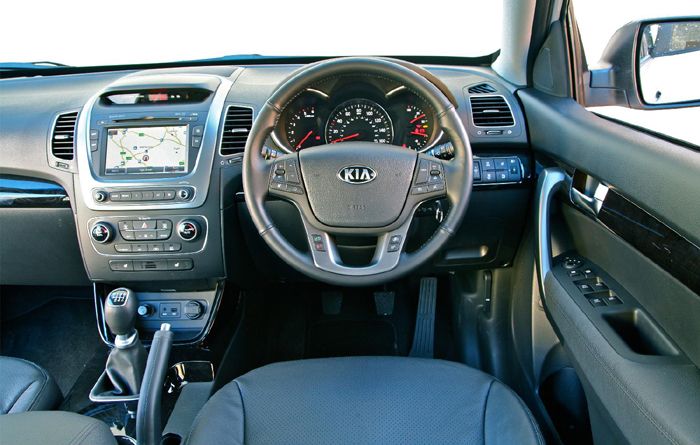 Kia was rather optimistic with the Sorento's pricing at first, but it's now looking great value second-hand — especially when you throw the original seven-year warranty, transferable to subsequent owners, into the equation. The Sorento scores over some other budget-brand SUVs with its five-star Euro NCAP crash test rating, too.
What to look out for when buying a used Kia Sorento
The first-generation model was recalled a few times and did not rate well in owner surveys, but the only recalls for the Sorento of 2010 onwards have been for electrical overheating in the cabin of KX-3 models fitted with "mood lighting" and for malfunctioning brake lights. Kia was voted the top automotive brand of 2012 by the consumer giant Which? and has scored well in other recent reliability surveys, showing rapid improvement in the past few years; the post-2010 Sorento appears to be performing well and its owners rate it highly. Watch out for hard-worked or damaged towing vehicles, however.
The one to buy