Honda CR-Z review (2010-2015)
Eco image, sporty spirit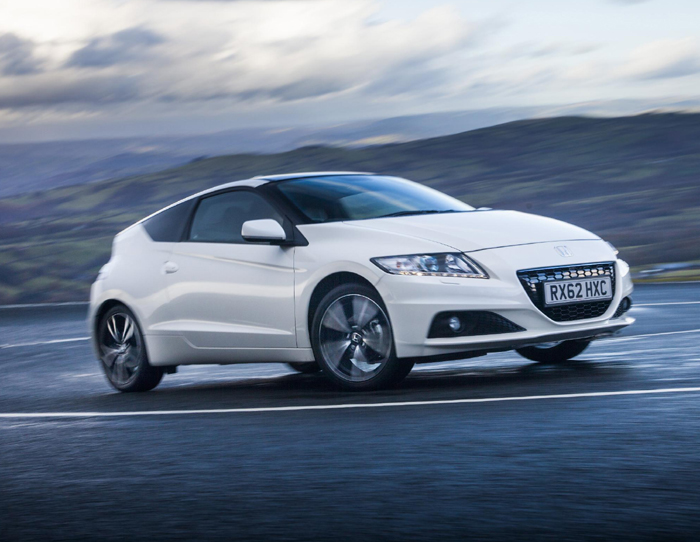 What is the Honda CR-Z?
Here's proof that you can have fun and save fuel: Honda's hybrid coupé is both entertaining to drive and economical to run. The CR-Z shares its underpinnings with the Insight hatchback but has a larger, 1.5-litre engine — and a quick-shifting six-speed manual gearbox in place of a CVT. Its "mild" hybrid petrol-electric powertrain is tuned more for performance than for super-green fuel returns (it has no all-electric mode) but it manages a respectable 56.5mpg and emits a taxman-cheating 116g/km of carbon dioxide, aided by stop-start to cut the engine in idle.
---
Search for and buy a used Honda CR-Z
---
The electric motor is best thought of as a torque-booster: rather like a supercharger, it kicks in to supplement the high-revving engine under acceleration, and together they produce 122bhp. Though the official 0-62mph time is just over nine seconds in the latest models (about ten seconds in earlier versions till 2012), the CR-Z feels quicker than that, thanks to its smooth power delivery and a cheeky rasp from the exhaust. Sport mode livens it up a little, as it should; Econ mode is predictably slow but adequate for mooching about town.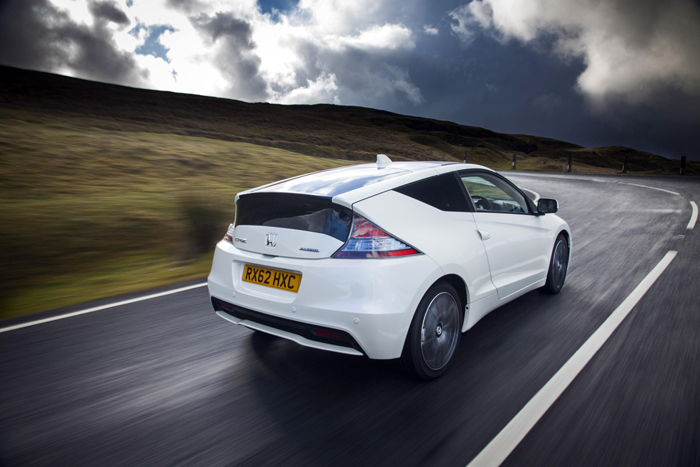 A low centre of gravity, taut suspension and good weight distribution go a long way to make the most of the modest power output, and the steering is responsive despite being electrically assisted; the CR-Z is, then, a much more rewarding drive than dull Cousin Insight.
A low-slung three-door coupé like this is never going to give limousine-style legroom in the back, but the CR-Z's rear seats are particularly cramped; headroom is tight, too, and rearward visibility is poor. Best think of this as a two-seater with a little extra capacity for occasional use — and look for a CR-Z with the optional parking sensors fitted. The boot's not bad, though, and the ride, although firm, is comfortable. General refinement is disturbed only by a little wind noise and, when you're pushing on, engine noise, though you should be able to see this as all part of the fun rather than irritatingly intrusive.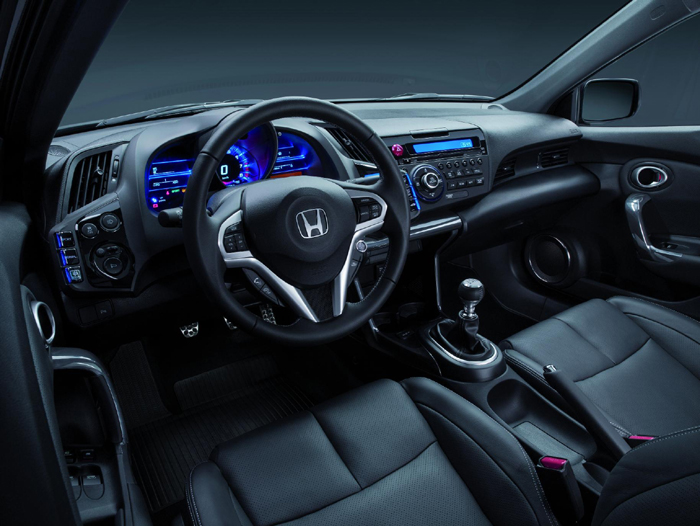 If miles per gallon are your bag, the manual-transmission Volkswagen Scirocco 2.0 TDI BlueMotion Technology  and the Renault Mégane dCi 110 with stop-start are both considerably more thrifty, but until Toyota puts the Prius powertrain in the GT86 (unlikely, at least in the near future), the CR-Z remains one of the most economical petrol-powered coupés. Its feelgood green credentials are underlined by the dashboard graphics and "econometer": as well as advising on optimum gearshift points, a display of flower and leaf images gives feedback on how economically you're driving.
What to look out for when buying a used Honda CR-Z
The earliest Insight hybrids have clocked up huge mileages, with many topping 100,000 miles without incident — Honda's IMA (integrated motor assist) system is pretty robust. A recall was made in autumn 2011 for "unexpected engine behaviour" if the engine stalled with low battery power, but otherwise, the CR-Z should prove as reliable and dependable as any other Honda — that is, extremely.