Honda Accord review (2008-2015)
Quiet and dull but refined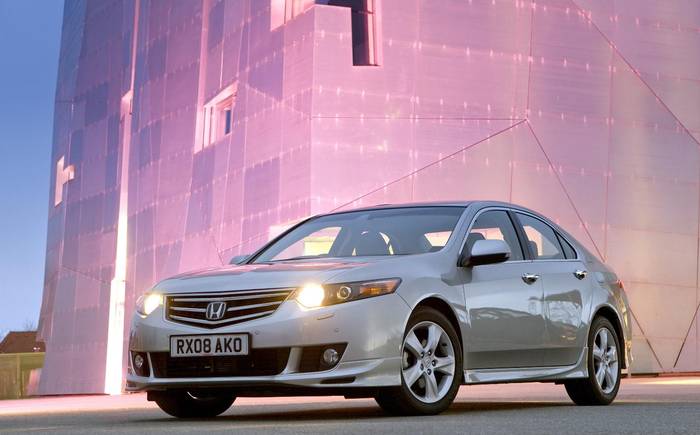 What is the Honda Accord?
The Accord is one of those strange cars that contrive to seem somewhat less than the sum of their parts. This generation of Honda's full-sized family car has been with us since 2008, was mildly facelifted in 2011 and has proven inoffensive yet underwhelming throughout. It's available as a saloon and a substantially preferable estate. While two petrol motors are available, it's the 2.2-litre diesel that accounts for almost all sales.
---
Search for and buy a used Honda Accord
---
The drive
"Quiet and dull" probably sums it up best. By far the most notable talent of the diesel motor is its ability to keep its trap shut at all bar full load, making the Accord one of the most refined cars in the class. And that's important for the high-mileage company drivers who'll inhabit most of them, though their bosses who pay the fuel bills will probably care more that a 2-litre VW Passat estate ekes an extra 10 miles out of every gallon of diesel.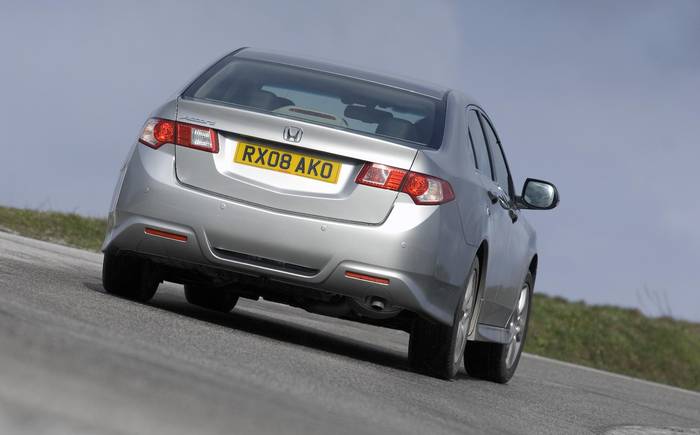 The Accord's performance is very similar to the VW's, though delivered with less apparent effort through the medium of an extremely pleasant six-speed manual gearbox. But that still doesn't make the Accord fun to drive. Try to hustle it along and it will take everything you can throw at it without once giving you anything back in reward. The chassis is composed and safe to a fault, without providing any of the response you'd take for granted in a Ford or most of the premium German brands to which this Honda would like to compare itself. Better just to sit back and enjoy the ride. The Accord is never less than comfortable, regardless of whether you drive it alone or loaded to the roof.
The cabin
Presumably in an attempt to look high-tech and sophisticated, the Accord presents one of the most complex driving environments in its or any other class. Aircraft have been built with fewer switches, toggles, buttons and dials. It's off-putting to look at and sufficiently difficult to master to dissuade you from delving into the depths of its many subsystems. It's a shame, because the rest of the cabin is cohesively and attractively laid out, spacious and comfortable enough to carry four adults for long distances.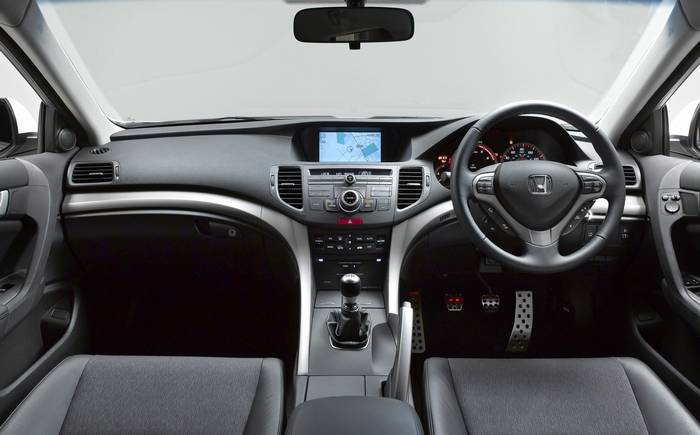 That said, while we'd always recommend the Tourer over the saloon, there's a good reason Honda does not call it an estate. Seats up or down, its total carrying capacity is nowhere near that offered by the Ford Mondeo and Passat estates. Think of it as an Accord hatchback to avoid disappointment.
What to look out for when buying a used Honda Accord
Honda consistently scores well in consumer surveys for reliability and customer satisfaction, owners commend the service they get at its dealerships, and the brand enjoys much loyalty among its customers. That said, the diesel engine has not been trouble-free, and all 2008-on 2.2 i-DTEC models were recalled in 2011 for "potential failure" caused by too-high oil levels and over-run, the result of a control software glitch. Check that this has been addressed, with new software uploaded and new oil filter fitted.
The one to buy
Honda Accord Tourer 2.2 i-DTEC ES
Specifications
Price:

£26,895

Engine:

2199cc, 4 cylinders

Power:

148 bhp @ 4000rpm

Torque:

258 lb ft @ 2000rpm

Transmission:

6-speed manual

Acceleration:

0-62mph in 9.4sec

Top speed:

129mph

Fuel:

51mpg (combined)

CO2:

143g/km

Road tax band:

F

Dimensions:

L 4750mm, W 1840mm, H 1470mm
Honda Accord Tourer rivals
BMW 5-SeriesTouring (click here for used prices on driving.co.uk)
Mercedes E-Class estate (click here for used prices on driving.co.uk)
Subaru Legacy Sports Tourer (click here for used prices on driving.co.uk)