Group Test: Land Rover Defender vs Toyota Land Cruiser and Mitsubishi Shogun
Need a workhorse that can double as a family car? Try these
THIS DECEMBER, the shutters to the production line of the Land Rover Defender will close for the final time. After 67 years of service, the car is being retired from the front line of 4×4 duty.
---
Search for and buy your next car on driving.co.uk
---
For those drivers who rely on a 4×4 for its ability to reach places the new breed of hugely popular SUVs – or "soft-roaders" – can't reach, this creates an obvious dilemma. Which car can come close to best matching the Defender's ability to wade through rivers, scramble over boulders and carry a prized pig or two to the livestock market, whilst being practical and comfortable enough to take out the family for a Sunday lunch (and all without spending over £70,000 on a Range Rover that you wouldn't want to get dirty in the first place)?
Driving has brought together the Toyota Land Cruiser and Mitsubishi Shogun with the Defender to find out which is king of the hill. Our testing ground is the Mud Master off-road driving course, at Brands Hatch; littered with ruts, hills, moguls and water wades, this is the sort of place that would have a Nissan Qashqai driver breaking out in a cold sweat.
It is designed to beast the mechanical ingredients of rugged four-wheel drive cars and weed out those that aren't tough enough for life as a workhorse vehicle. If a car fails here, then in the line of duty the chances are it will leave its driver stranded in the middle of nowhere. Let's off road…
---
Land Rover Defender 90 XS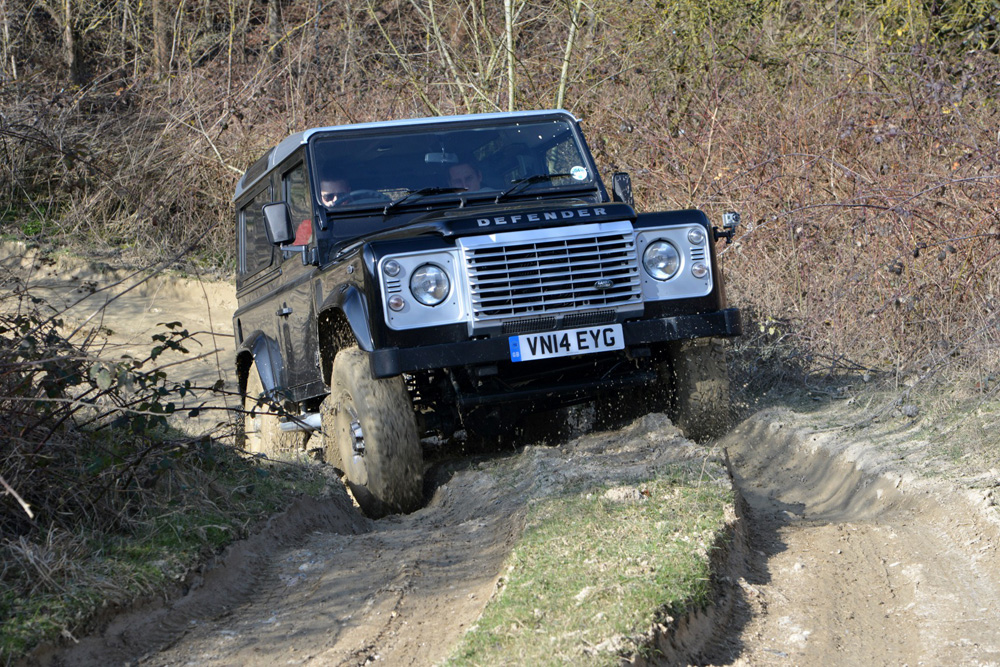 Price: from £30,505
For an illustration of how the Defender feels like an analogue car in a digital age, you don't need to take it for a test drive – just visit Land Rover's website. Out of the range of six cars available to browse, the Defender is the only one that can't be built using the car maker's online configurator.
Wags might ask whether this means the car maker will post them a cardboard tube containing the blueprints needed to knock one together in their garage? It was a relief to find, then, that the test car arrived fully built and ready to roll.
Ours was a 90 Station Wagon – a quaint way of saying it's the shorter, three-door version that comes with luxuries such as, er, a roof over passengers' heads. Its silhouette is so distinctive that a child could close their eyes and cut it out of a piece of paper, but if more space is required, the 110 Station Wagon raises the seating capacity from four to as many as seven. (Once upon a time, there was even a nine seat model that could be classified as a minibus, thus avoiding London's Congestion Charge.)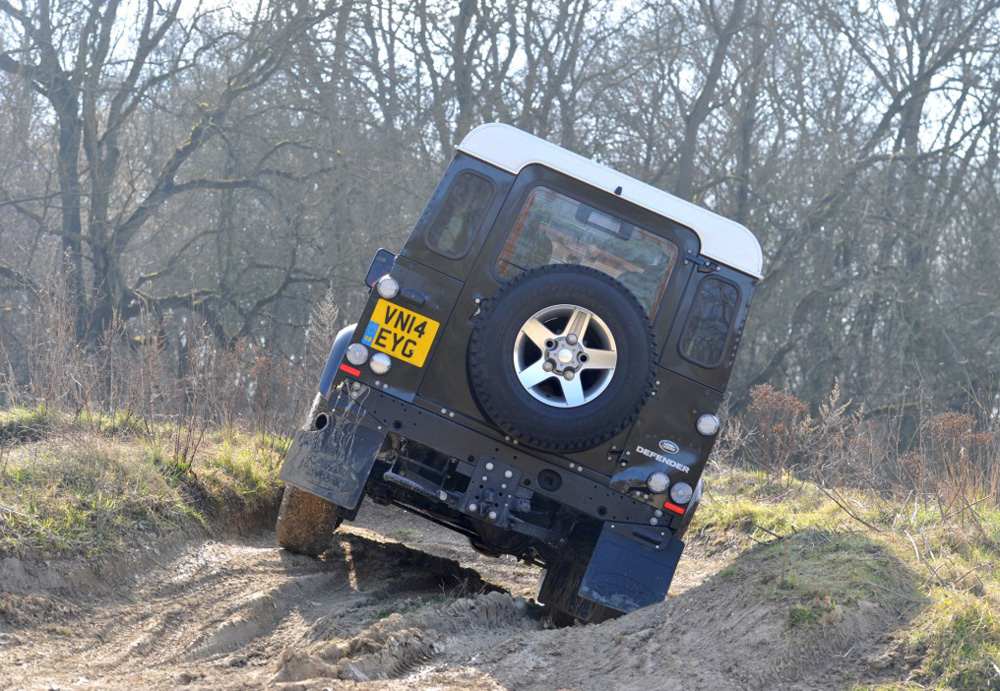 The latest model is powered by a state of the art diesel engine that sets the global standard for performance, economy and emissions. Who am I kidding? The 2.2-litre, four-cylinder lump of thrashing metal also earns its keep powering the thousands of Ford Transit vans on Britain's roads, and its grumbly nature may partly explain why van drivers are so grumpy: if you had to listen to that racket all day long, you'd be 'tired and emotional' too.
As well as engine noise, there is a symphony of mechanical moaning and groaning from the gearbox, differentials and driveshafts, and a racket from the tyres and wind around the boxy bodywork that makes no attempt to pass unnoticed through the air. Seasoned Land Rover owners say that if you don't hear this lot when driving, pull over – something has stopped working.
Seasoned Land Rover owners say that if you don't hear the symphony of mechanical rattles, moans and groans when driving, pull over – something has stopped working
However, while this might concern buyers of a typical SUV that's happy tackling the school run and supermarket sweep, it's of no concern to Defender fans. All they care about is how well it performs when the road ends and the going gets tough.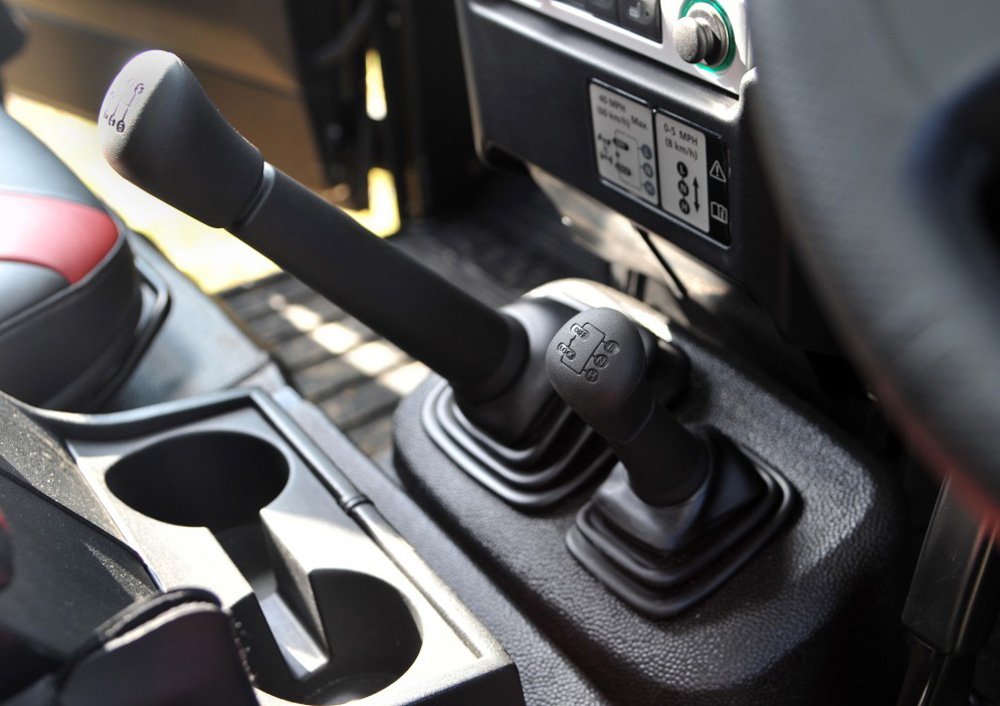 The Defender set off around the Mud Master course first, and quickly demonstrated why its design and mechanical ingredients are so effective. With the low ratio gears engaged, none of the obstacles stopped it in its tracks. The 2.2-litre engine could do with more torque lower in the rev range, and without electronic braking systems like hill descent control it has a tendency to run away down steep slopes, but in general the high ground clearance, good traction and minimal bodywork and bumper protrusions meant it was unstoppable. (A long wheelbase 110, priced from £33,405, wasn't available for our test.)
The interior, however, is an acquired taste. This is as Spartan as a Monk's chamber, with four seats, a steering wheel and a couple of gearlevers. There's a heater and an audio system, and with the XS spec you get heated seats, but the overall impression is that you are stepping back in time.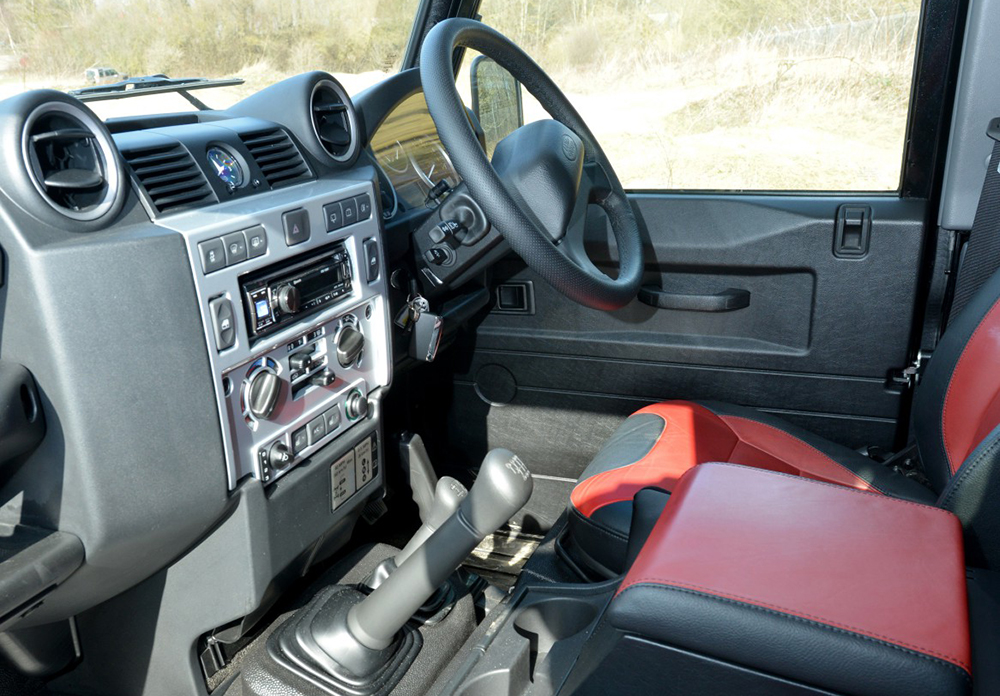 Getting anyone into the back seats will be an adventure for kids, a chore for grown ups; you have to swing open the boot door and use a fold-down step to help make the climb up. What's more, there are exposed screw threads in the seat frame just where children are likely to reach as they pull themselves up. If you need a family-friendly model, pick the more practical 110 model, which has a longer chassis and five doors.
Verdict ★★★☆☆
Awesome off-road, awful on-road
Browse the used Land Rover Defenders for sale on Driving.co.uk
---
Toyota Land Cruiser LWB Invincible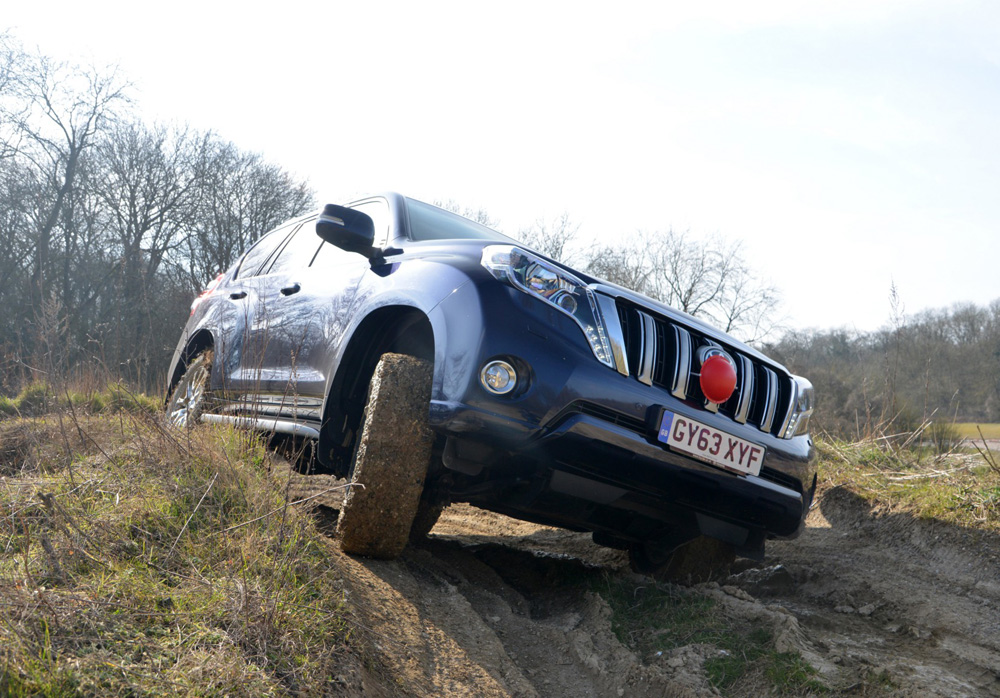 Price: from £53,350
The Land Cruiser can often be spotted in news footage showing the UN in far flung parts of the world. After it stormed around the off-road course, it's easy to see why: this was the big surprise of the day.
In long wheelbase specification, this is a five-seat car that can be changed to a seven-seater at the touch of a button; an extra pair of seats power up from the boot floor – handy, for example, when the kids bring home friends after school.
In a world of mud, sand, fords, rocks and pointy tree branches, hand-stitched Italian leather seats, deep pile carpeting and a fancy gloss paint job are not exactly high on the list of priorities. But the Land Cruiser comes closest to offering a touch of luxury and comfort without making you worry about a bit of dirt on the upholstery.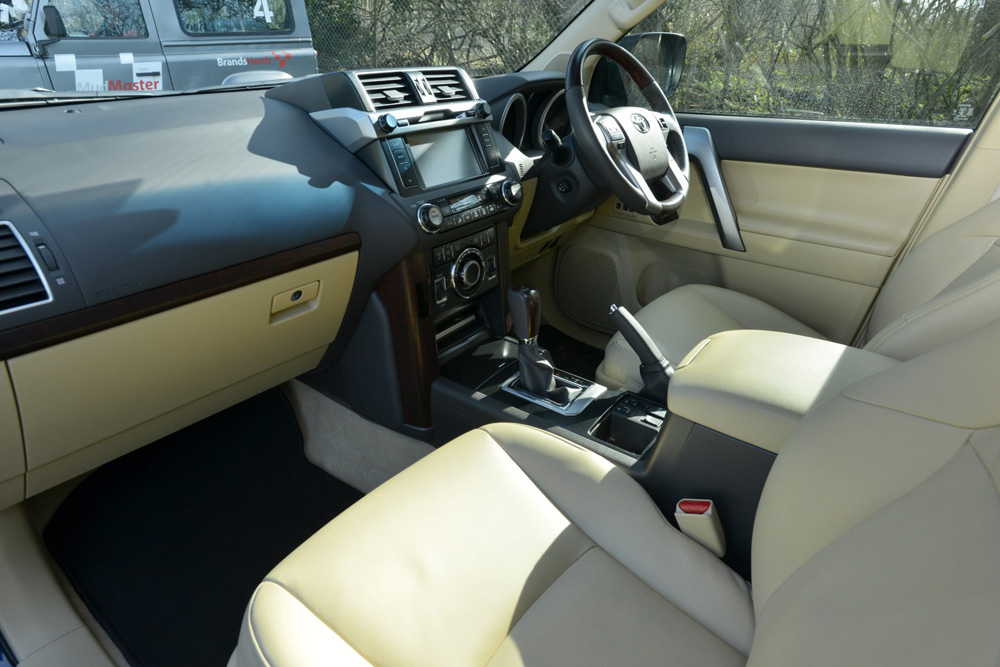 The heated, electrically adjustable front seats and driving position are comfortable, and something of a revelation after spending any time at the wheel of the Defender. You also get a fairly large touchscreen, a decent 14-speaker stereo system and niceties triple-zone air conditioning (in Icon and Invincible trim levels).
The top-spec Invincible model even comes with lane departure warning, cruise control, heated rear seats and a Blu-ray player in the back, which suggests this is a car well suited to long-distance trips, such as a family holiday.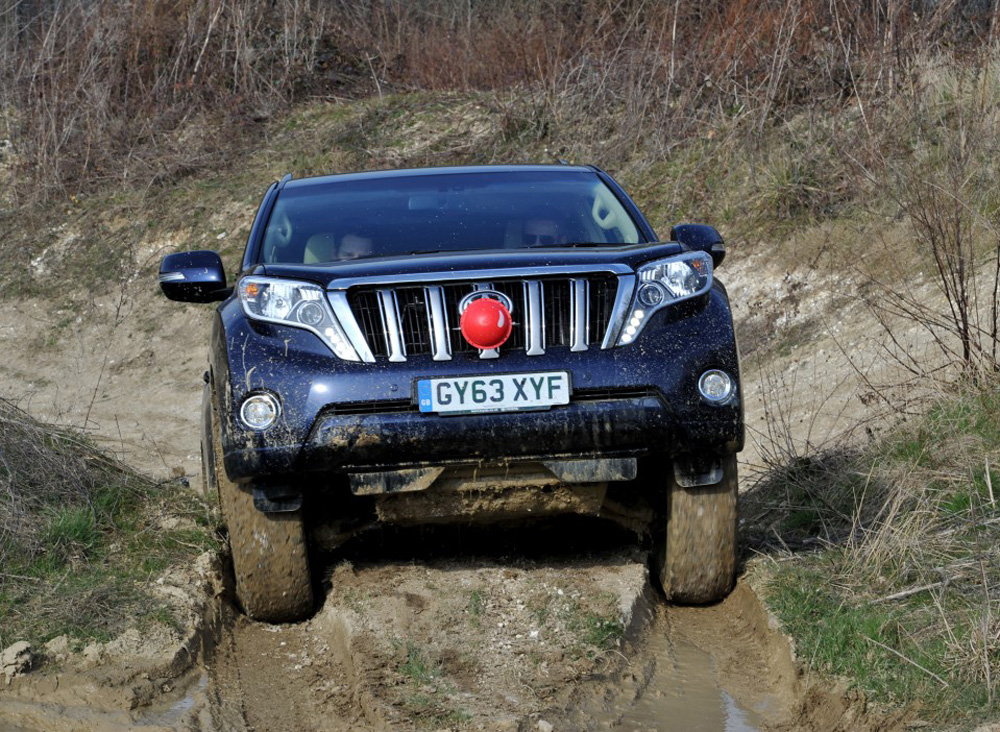 It was a surprise, then, that the Land Cruiser Invincible proved pretty much unstoppable around the off-road course. All those extra features make it heavy (2125kg, or more than two tonnes) but the electronic trickery that comes as standard on the Invincible allowed the car to conquer every obstacle it faced around the Mud Master off-road course.
It was a surprise that the Land Cruiser Invincible proved pretty much unstoppable around the off-road course
Set in its low ratio, four-wheel drive mode and with the adaptive suspension raised up, the Land Cruiser powered through water hazards and up steep ascents without missing a beat. A "Crawl Control" mode means the driver can take their feet off the pedals and let the electronics do the work, as it applies just the right amount of power to each wheel individually to maintain traction and keep at a set pace, even when faced with a near-vertical drop.
The four-wheel drive system's "multi-terrain select" system means it's possible to adjust it according to the surface beneath the tyres – Rock; Rock & Dirt; Loose Rock; Mogul; and Mud & Sand.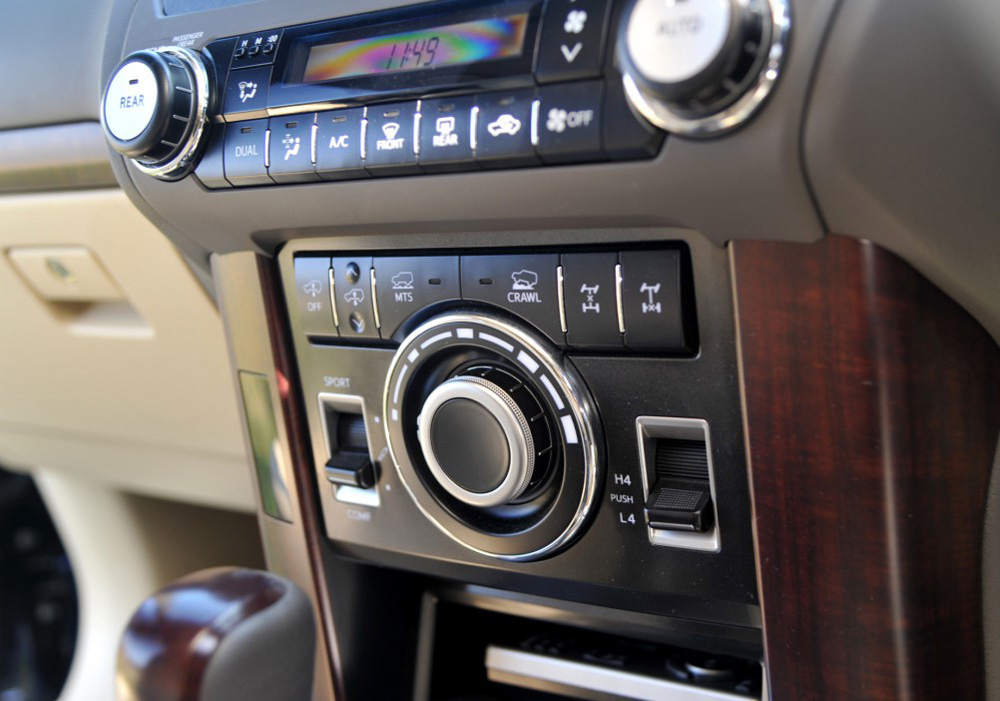 Other helpful gadgetry for mud-plugging includes a display that shows the direction the front wheels are pointing in (it's easy to lose track of the straight-on position in muddy bog), a body angle display and electrically lockable centre and rear differentials.
Even with all-terrain tyres fitted, when driving on-road the Land Cruiser is the most composed and comfortable car of our trio. The 3-litre four-cylinder diesel engine performs strongly and is the most refined, and the interior feels as though it's the most plush and durable. If you need a car for all reasons, look no further than the Land Cruiser.
Verdict ★★★★☆
As happy up Mont Blanc as it is on the M25
Browse the used Toyota Land Cruisers for sale on Driving.co.uk
---
Mitsubishi Shogun LWB SG4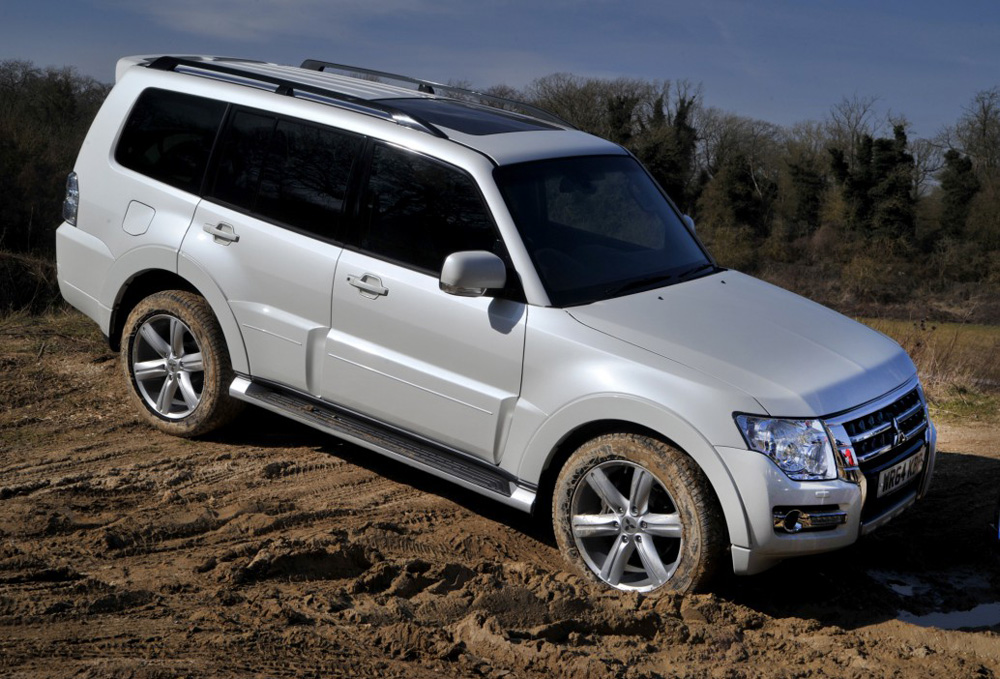 Price: from £36,799
You only need to open a brochure to see that the makers of these big 4x4s mean business. Their names – Warrior, Barbarian, Invincible and even Defender – suggest that were they individuals in a bar, spilling their drink would be put a dampner on your evening.
There is nothing subtle about the way this car looks, and the most expensive and lavishly appointed Shogun is the long wheelbase SG4, a seven-seat model that, at £36,799, is still substantially more affordable than the top-spec' Land Cruiser Invincible. But there are reasons for this; in places it feels cheaper, notably the interior, and the tally of gadgets and gizmos to help the Shogun drag itself out of a ditch are lacking compared with the Toyota.
Its 3.2-litre, four-cylinder engine is the largest of the group, but can't match the Toyota for refinement or flexibility – it doesn't have as much torque low down in the rev range. It sits somewhere between the clattery racket of the Defender and the more civilised effort of the Toyota.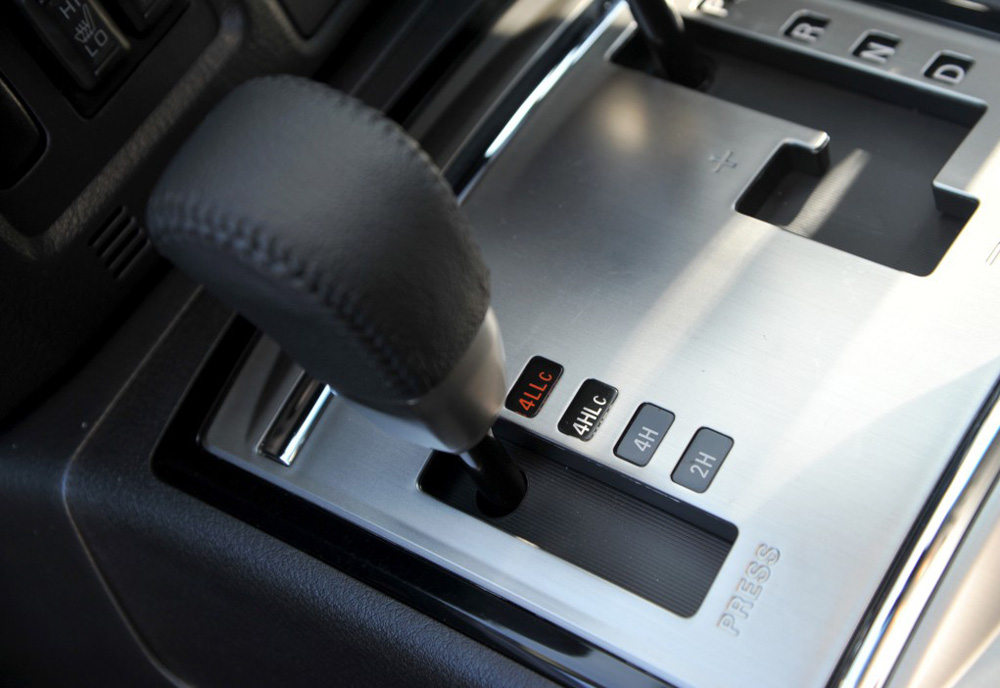 There's no need to grapple with levers for the high and low ratio transfer 'box – something that's a bit of a dark art in the Defender, as it involves not only wrestling with the vague-acting lever, but gently rocking the car forward and backward under power – as the Mitsubishi features an electronic four-wheel drive set up that it calls Super Select 4-II.
It offers the chance to save on fuel bills and drive in rear-wheel drive mode only, such as when on the road, or high-range four-wheel drive, such as when towing. When things get more serious, as they do around our off-road route, it's best to engage low range four-wheel drive which locks the centre differential, ensuring the front and rear axles get an equal share of the engine's power.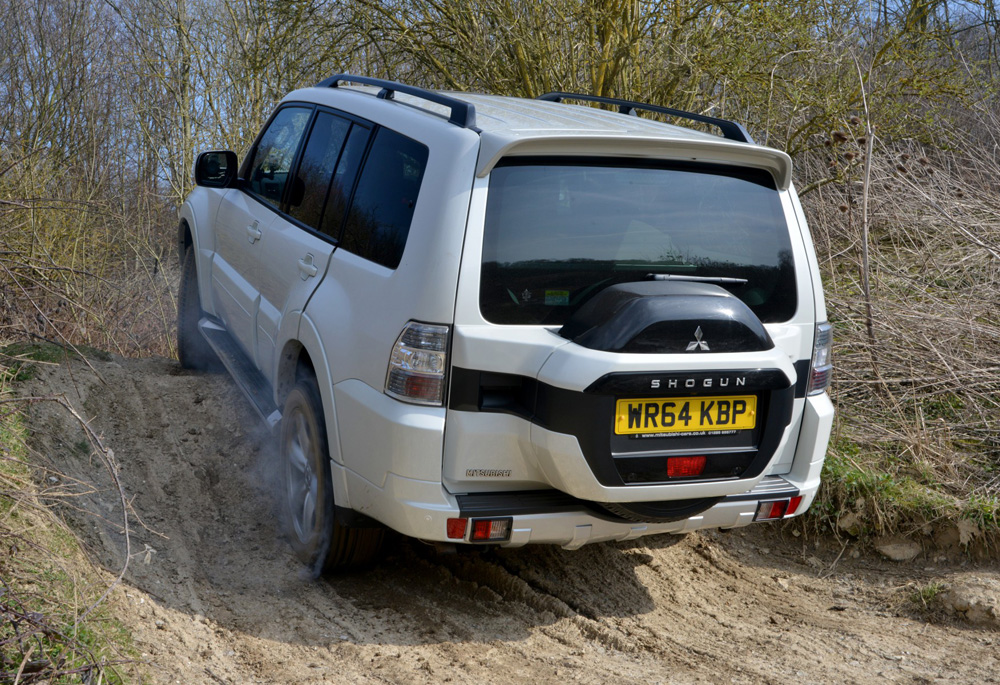 There's a problem, however: the Shogun lacks ground clearance. Wherever it goes around the Mud Master course, its belly snags and catches on the terrain, and without an adjustable suspension system there's really nothing that can be done about it. On more than one occasion, good old-fashioned man-power or a towing line from a Land Rover is needed to set it free.
There's a problem: the Shogun lacks ground clearance. Wherever it goes around the Mud Master course, its belly snags and catches on the terrain
There's no rear centre locking differential on the back axle, either, so unlike the Toyota its wheels spin up more easily, a fact compounded by Mitsubishi not fitting uprated off-road tyres to our test car, despite it being requested.
The issue for the Shogun is that if it can't excel off-road, where can it excel? Back on the road, the rest of the driving experience is distinctly below par and the interior feels dated. It suffers from a firm ride comfort, which in turn sets every bit of trim inside the cabin squeaking, yet heaves around in bends as there's no adaptive suspension system to keep it level.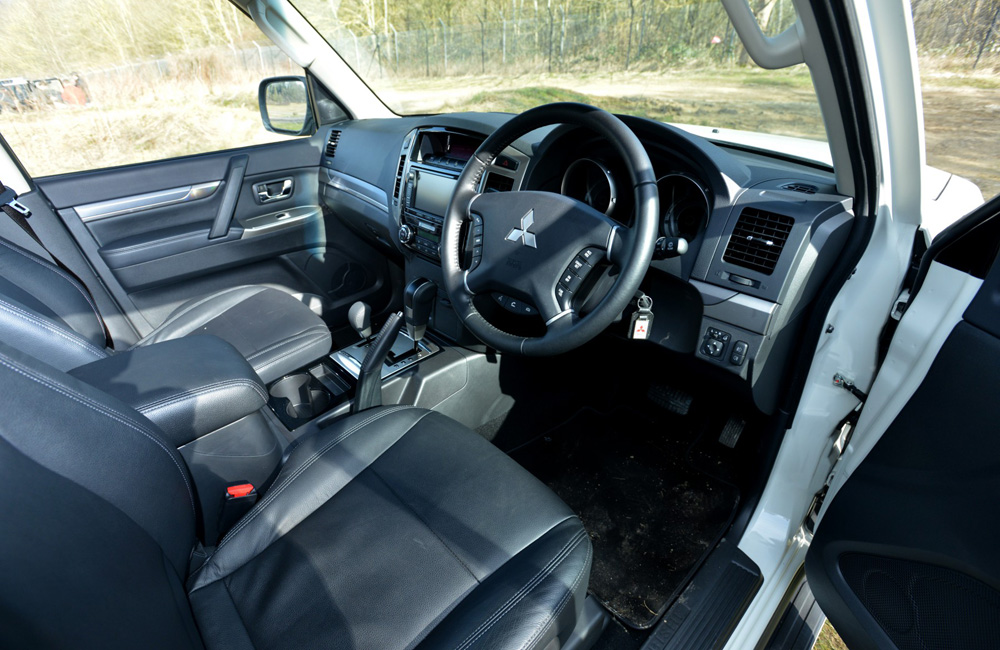 As a family car, there are some nice touches, such as an iPod and DVD entertainment system (standard on the SG4), with a pair of screens built into the back of the front seats' headrests that work with wireless headphones. But the seven-seat configuration isn't as user-friendly as the Toyota, because the rearmost two seats are a bench, rather than individual chairs, and it's a struggle to manhandle. And on the middle row of seats, the Isofix child seat mounting points are positioned toward the centre of the bench, so with two child seats in place, there's no room for anyone else.
In a world where there are countless accomplished SUVs that can venture far enough off-road for most drivers' tastes, it's hard to see where the Shogun's appeal lies.
Verdict ★★☆☆☆
Room for improvement in all areas
Browse the used Mitsubishi Shoguns for sale on driving.co.uk