Giles Smith's first drive review: BMW X4 xDrive20d SE
The X4 may be less brash than its brother but it's an SUV at heart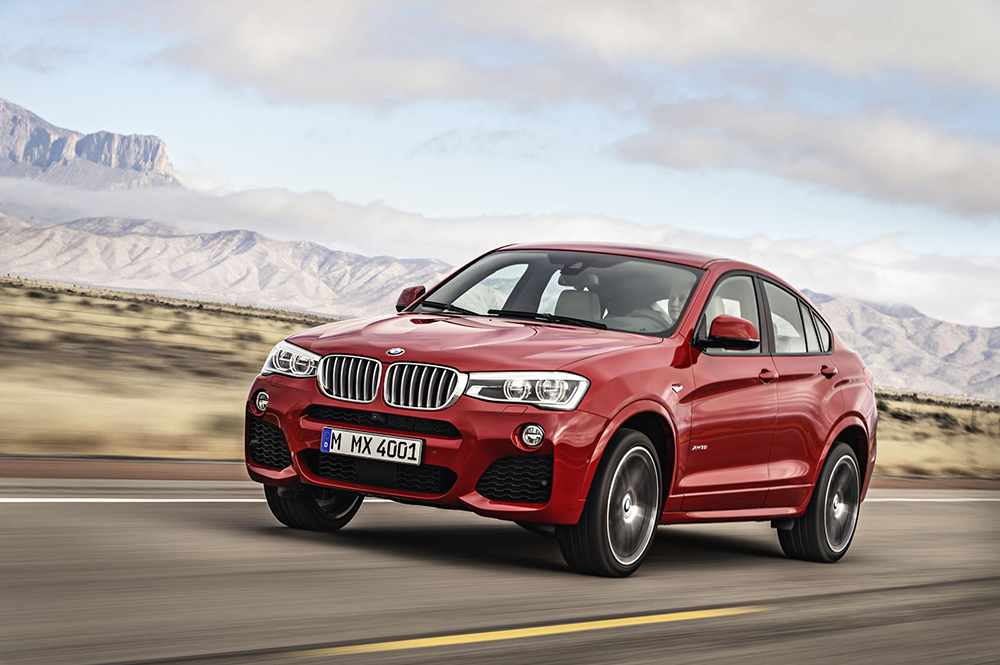 NEWS THAT the BMW X6 has got a baby brother seems likely to be met with mixed emotions. As children go, the X6 has always been quite hard to love. As brash as a wad of fifty quid notes, it's the kind of car that could give SUVs and their drivers a bad name,
if that hadn't already happened.
Ugly as heck, too, if we may quietly say so. As they approach the crib this time around, even close relatives might be forcing themselves to go "Ahh!" when every fibre in their body is crying "Ew!"
Yet do not panic unduly, as you prepare to offer your congratulations on the new X4. Shrunk down to mid-size in order to compete for favour against the Range Rover Evoque and the Porsche Macan in the premium sector's most fertile market, this new sibling benefits from being smaller. From certain angles, it's even quite handsome. And I speak as someone who would do anything he could to get out of babysitting an X6.
Keen to avoid a tarring with the SUV brush, BMW has always been adept at forging new terms for its larger models. When the X5 came out, in 1999, we were told it wasn't an SUV at all, but rather a sports activity vehicle. Same went for the smaller X3 in 2003. The X6 (an X5 with added "design statements") was a whole new thing again: a sports activity coupé. We must call the new X4 a sports activity coupé, too.
This is good work, to a noble end, yet these new coinages are having a tough time finding traction in the language. I suppose it depends who you talk to but, in my experience, the abbreviations SAV and SAC are rarely heard in everyday conversation, and we appear to remain a long way from a situation in which one could hope to be accurately understood when casually saying, "I'll drop round and pick you up in my sac."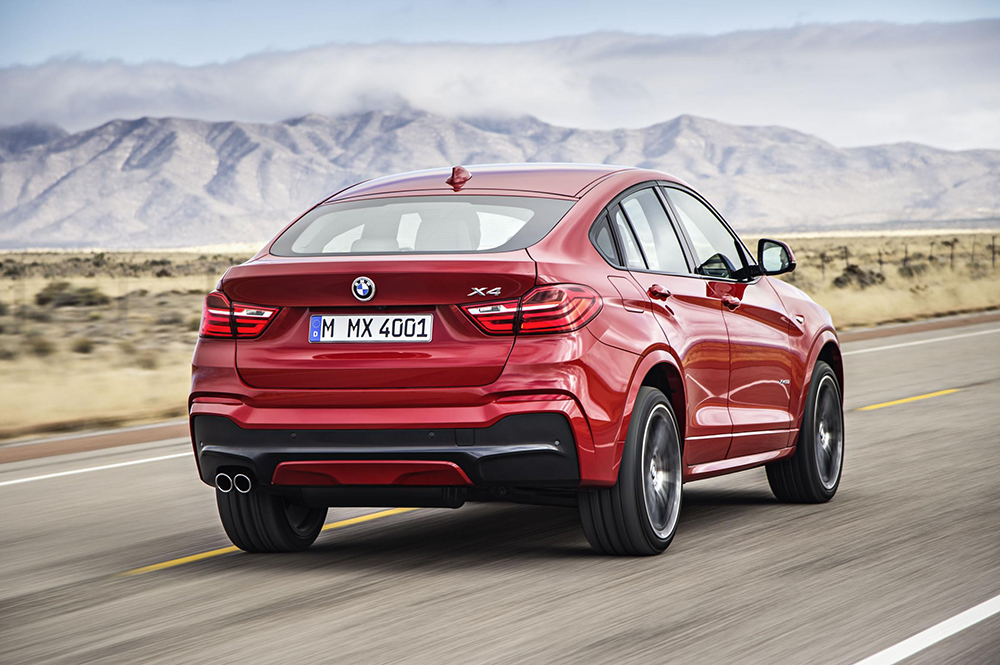 Still, the X4 is definitely a blend of two distinct concepts, and a strangely elusive one. It clearly squats more closely to the road than an SUV and, seen on its own, and in photographs, it can come across as a bulgy, thrusty saloon. But  at other moments, seen in the flesh and amid other cars, with its big air intakes at the front end and its gym-built rear wings, it looks like unmistakeably like an SUV.
The roof, though, is undeniably along coupé lines, peaking in height above the front cabin and then sloping away to the rear. And the world will tremble to know that, for the first time in BMW history, the signature swage line running along the body is split into two. Tapering upwards from the front arches, the usual crimp gets as far as the rear door handles before breaking off and resuming down below, along the rear arches.
We appear to remain a long way from a situation in which one could hope to be accurately understood when casually saying, "I'll drop round and pick you up in my Sac"
We repeat:  for the first time in the history of BMW. One can only imagine the high-pitched howling, the biting of lips and the agonised clawing at drawing boards that accompanied that move in the design studio.
The result of this cavalier play with the style book is a five-seat family car, in part mimicking a four-seat cruiser, but not to the extent of refusing a tailgate and a gulping boot. That said, the boot in the X4 doesn't gulp as much as the boot in the X3. Because of the "design-oriented" (that is, less practical) rear door, there is less room than there is in the squarer X3.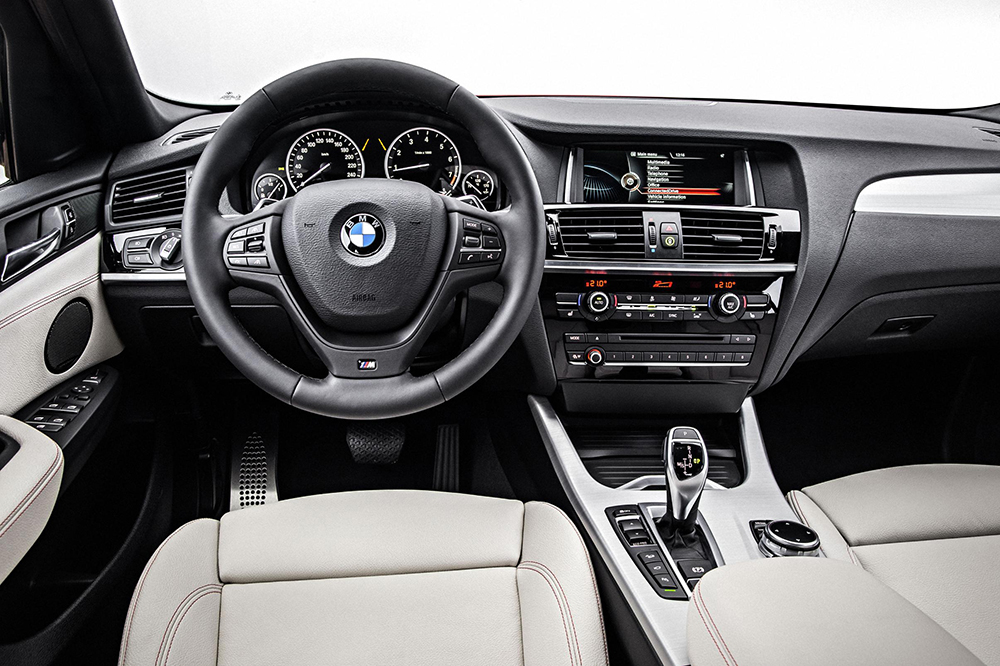 That's not to say there isn't room for your children's bicycles — just for fewer of them. By way of compensation, BMW has arranged for you to be able to open the tailgate by waving your foot under the back bumper as you teeter towards it carrying a large amount of shopping. And unlike in any coupé I can think of, three rear passengers will find plenty of headroom, a plausible amount of shoulder room and the actual sensation of being in the car, rather than being in the boot.
In short, then, the X4 is the X6, but considerably less vulgar. And less vulgar must be good, mustn't it? Maybe not, though. Maybe, with vulgarity, more is always what you want. Maybe, if you're going to be slapping people around the chops with the back end of your car, then you ought to be slapping them properly. After all, if you're going to make a statement, why slightly cover your mouth?
It's a vexed area, clearly, and we could be years making our minds up. What one might suggest, in the meantime, is that, to drive, the X4 is all SUV. Just because you are sitting three-quarters of an inch lower than the driver in the X3 doesn't mean you don't still feel pretty lofty and comfortably well off in relation to the road and your fellow users of it. Hands gripped around the meaty leather steering wheel, you get that slight lag as you press your foot down, followed by a surge of expensively built power, bringing an instantly rewarding hit of entitlement.
Meanwhile, around you is a generous provision of the usual BMW loveliness: aluminium strips, piano black inserts, woody trims. The ever more subservient iDrive touch control accepts orders blithely sketched by your fingertip. You can also sign up for the BMW concierge service, enabling you to put a call through to the BMW call centre and get a restaurant table booked or, in the further scenario imagined by BMW, be told directions to "the nearest open pharmacy".
You would have assumed the call-centre-based concierge was as endangered as a town crier in the age of the smartphone and Google, but I guess some people's lives still do make them extremely busy. Oh, and a bit flash. Here's their car.
Verdict ★★★☆☆
The brother from another mother
BMW X4 xDrive 20d SE factfile
Engine: 1995cc, 4-cylinder diesel
Power:  188bhp @ 4000rpm
Torque: 295 lb ft @ 1750rpm
Transmission: 6-speed manual, four-wheel drive
Acceleration: 0-62mph in 8.0sec
Top speed: 132mph
Fuel: 52.3mpg (combined)
CO2: 143g/km
Vehicle tax band: F
Price: £36,590
Release date: July
The Rivals
Porsche Macan, £40,276
For Impressively sporty to drive, cabin is well made, comes with a Porsche badge
Against More expensive than the X4, not as sleekly styled
---
BMW X3 xDrive30d SE, £39,790
For An equivalent 3-litre diesel X4 would cost nearly £45,000
Against You don't get the flashy design of the X4
Check for used BMW X3 on driving.co.uk