First drive review: Alfa Romeo Mito Quadrifoglio Verde (2014)
Alfa Romeo's hot little hatch has the looks and the heritage but dynamically it trails the competition by some margin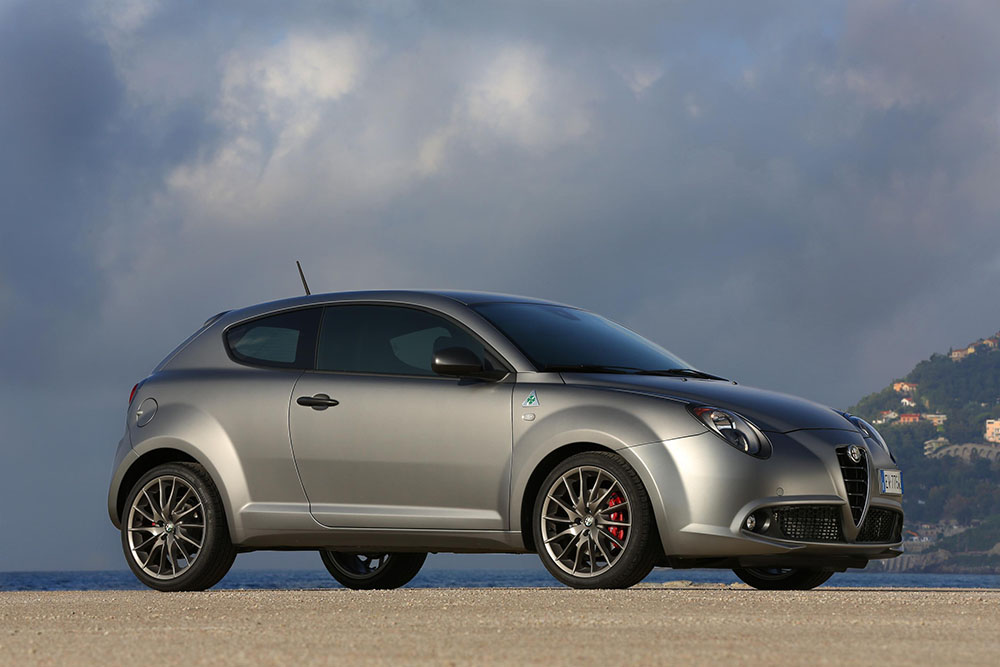 SOME SIX years into its life, the flagship Alfa Romeo Mito has had a bit of a refresh with this latest version of the Quadrifoglio Verde (Cloverleaf) performance version. And it's still aiming square on at the likes of Mini's excellent Cooper S and Citroën's DS3 DSport, which is a tough crowd to be muscling in on. So what does the little Alfa bring to the fight?
Compared with the outgoing Mito QV, the biggest news is the adoption of a TCT six-speed dual-clutch transmission with the obligatory flappy paddle shifters. There is no manual transmission on offer this time round. It's the same gearbox that Alfa uses in its 4C junior supercar, albeit in different tune.
And it's still a great looking hatch to my eyes, even if it is beginning to age. In QV guise, the Mito wears 18in alloys, twin exhausts, a neat little rear spoiler and a dark finish instead of chrome around the tail and headlights. It's subtle rather than shouty, which is good. Also new is the option of a matt finish paint that Alfa calls Magnesio Grey. It looks fantastic but is a bit of a heat sink; you could fry an egg on the Mito's bonnet on a sunny day.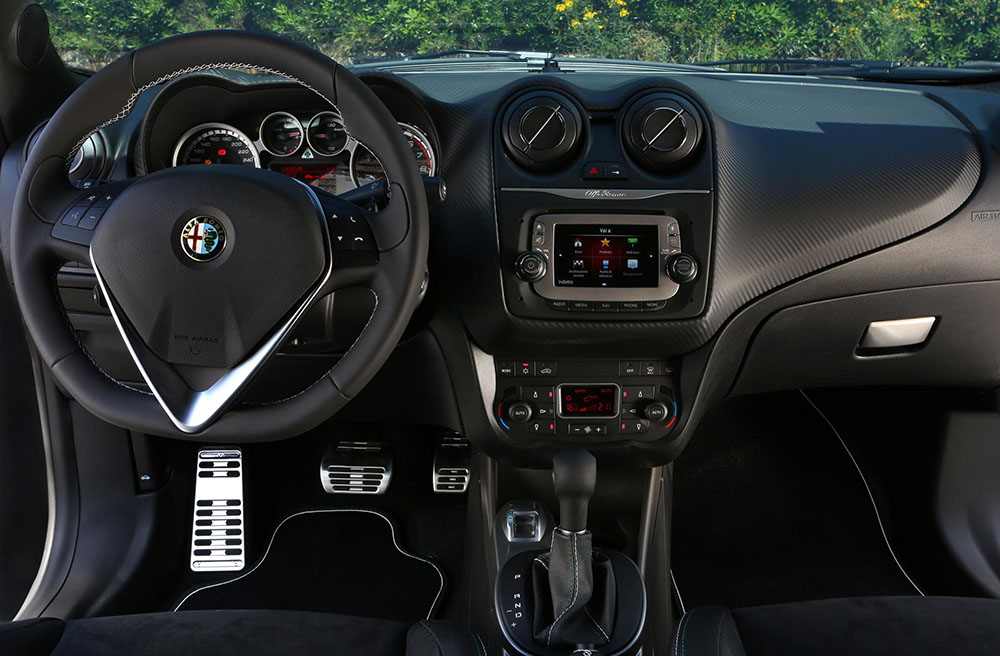 Inside, the Mito QV carries the usual hot hatch flourishes such as the faux carbon-fibre finish on the dashboard, a flat bottomed steering wheel and alloy pedals. Again, it's all pretty subtle stuff.
The QV's engine is Alfa's 1.4-litre turbocharged MultiAir, which develops 168bhp and 184lb ft of torque; respectable rather than outstanding. Compared with the previous Mito QV, the new motor returns claimed fuel consumption that is 5mpg better than the previous version, with a lower CO2 output as well. It also sports something that Alfa calls "QV Intake Engine Sound", which is an artificial way of manufacturing a sporty engine note. Alfa played us some QV engine noise through ginormous speakers at the press conference. I'm sure with such treatment, my lawn mower would have sounded just as cool.
It's still a great-looking hatch, even if it is beginning to age. Optional Magnesio Grey looks fantastic but is a bit of a heat sink; you could fry an egg on the Mito's bonnet on a sunny day
When I climb aboard the Mito QV I'm instantly reminded of what I didn't like about the previous version, because it hasn't changed. Even at its lowest setting, the driver's seat is just too high, particularly if you're on the tall side. I feel as though I'm sitting on the car, not in it. Otherwise, the Mito's seats are marvellously supportive and the steering wheel adjusts in, out, up and down. Aside from the seat height issue, it's possible to find a good driving position.
The interior doesn't, though, feel like a premium experience. There are cheap feeling plastics; some in places where your hands will be in constant contact, such as the door handles. It's certainly not a match for competition such as the Mini.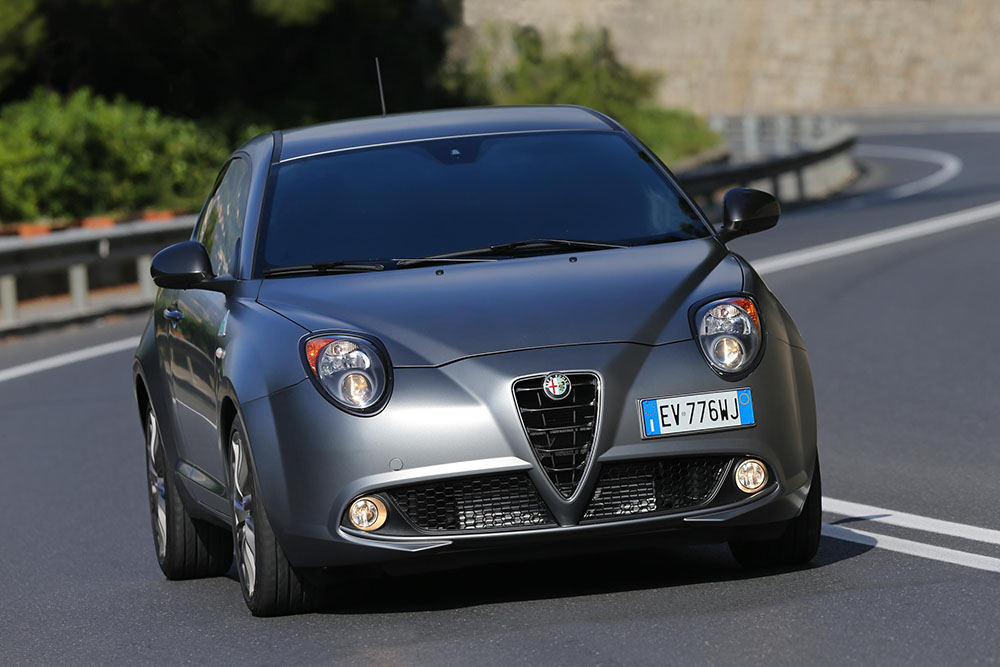 Pull the gear selector and set off at a pace and the Mito feels brisk rather than shattering. For the record, it'll get to 62mph in 7.3 seconds. And as for the sportily tuned engine noise, it didn't particularly resonate (sorry) with me, sounding just a bit loud under hard acceleration, rather than classically Alfa rorty.
The TCT gearbox is pretty effective when you're on a charge in manual mode, but too often it just didn't feel like it was in the right gear, especially in auto mode. It also features Alfa's DNA modes: Dynamic, Normal and All-weather. The most aggressive setting sharpens up throttle response and steering weight.
---
Search for and buy a used Alfa Romeo Mito on driving.co.uk
---
The little Alfa has a pleasing neutral attitude when confronted with a challenging mountain road, and grip levels are high. It turns into corners aggressively and resists understeer, which sends out all the right dynamic messages. Its weakest feature is the steering, which doesn't give enough feel and feedback, and that can take the edge off your confidence. Meanwhile, in Dynamic mode, it doesn't feel progressive, so you can end up dialing in more lock than you really want. On the plus side, the ride quality is better than I'd have expected in all modes; you can really live with this car on long runs.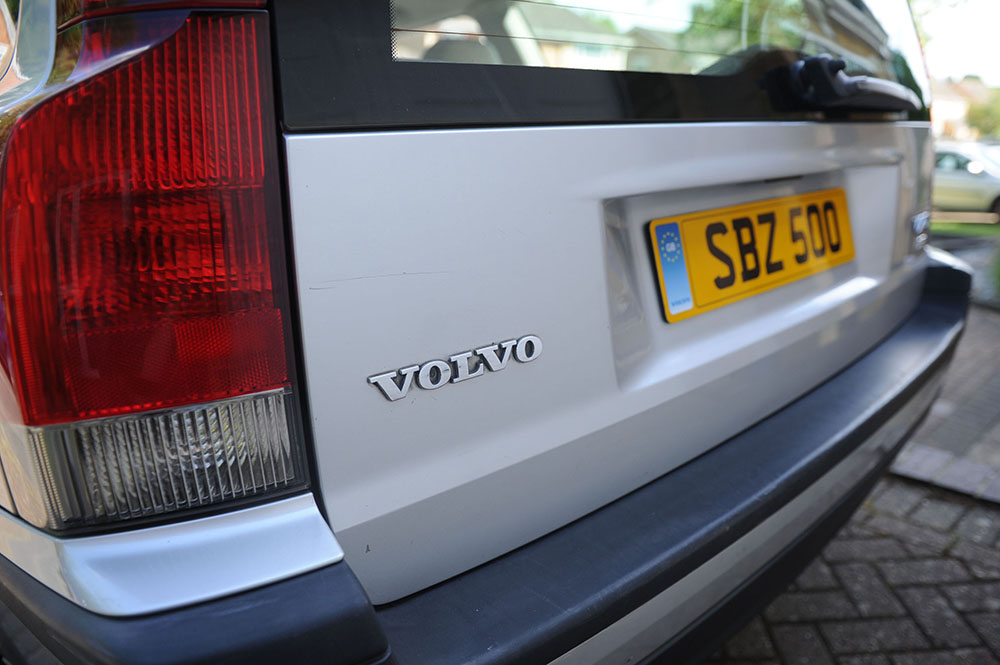 The £20,210 Mito QV is expensive, but at least it's competitive with its most obvious rivals. It's well equipped, though, with all the usual media connectivity, a Tom Tom sat nav, adaptive suspension, front and rear parking sensors and DAB digital radio.
But in the end, the Mito QV will probably only appeal to the diehard Alfisti. In the face of some mighty competition, it just isn't good enough to make a case for itself on merit alone. That's a shame, because the Alfa badge deserves better.
Gavin's verdict ★★★☆☆
Has the looks and the heritage, but not the dynamics.
Alfa Romeo Mito QV specifications
Engine 1368cc, four-cylinder, turbocharged, petrol
Power 168bhp @ 5500rpm
Torque 184 lb ft @ 2500rpm
Transmission six-speed dual clutch
Acceleration 0-62mph in 7.3sec
Top speed 149mph
Fuel 52.3mpg (combined)
CO2 124g/km
Vehicle tax band D
Price £20,210
Release date July 2014
The Rivals
Mini Cooper S, £20,150
For Latest model more refined and grown-up feeling than predecessorsAgainst While improved over past iterations, the dashboard layout is still a bit too busy
Check for used Mini Cooper S on driving.co.uk
---
Citroën DS3 DSport Plus, £19,595
For Well equipped and good looking with it
Against Rear space is tight, especially for adults
Check for used Citroën DS3 on driving.co.uk