Ford S-Max review (2006-2015)
Brilliant family hold-all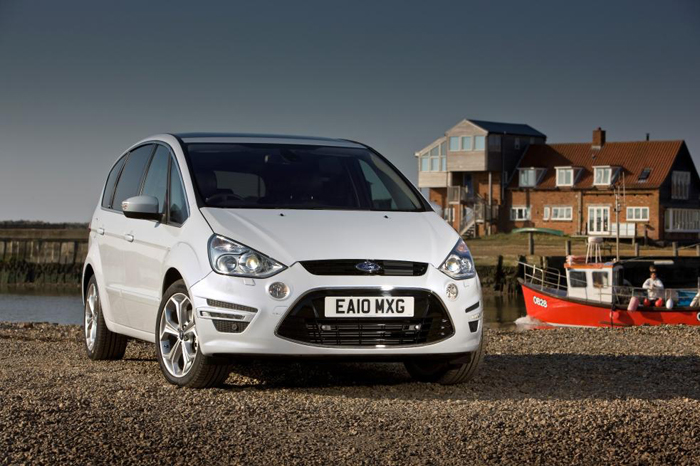 What is the Ford S-Max?
The Ford S-Max is the people carrier for driving enthusiasts. A dynamically capable MPV might sound like an oxymoron, but this big Ford means having kids doesn't mean you automatically have to give up enjoying driving. Okay, so the S-Max won't worry an Elise, but the Ford offers a tad more practicality than the Lotus, and its talents span a far broader range.
Almost as long as a Ford Galaxy, but with a lower roofline, the S-Max is as versatile as it is practical and spacious, thanks to a pair of pop-up seats in the boot that allow you to carry up to seven people. But while the third row will accommodate adults for a while, expect plenty of muttering after a few miles; if regularly carrying lots of fully grown people is a priority, you'll be better off with the Galaxy. And predictably, if you fill up those seven seats, there's not much in the way of luggage capacity.
---
Search for and buy a used Ford S-Max
---
Pitched against cars such as the Renault Grand Scenic, Citroën Grand C4 Picasso and Vauxhall Zafira, the S-Max has proved the most desirable model in this compact people-carrier segment, which is why those adversaries are cheaper on the used market. Perhaps the car that gives the S-Max the greatest run for its money is the Toyota Verso: it's solidly built and reliable but not as much fun to drive, which is why the Ford is the best all-rounder.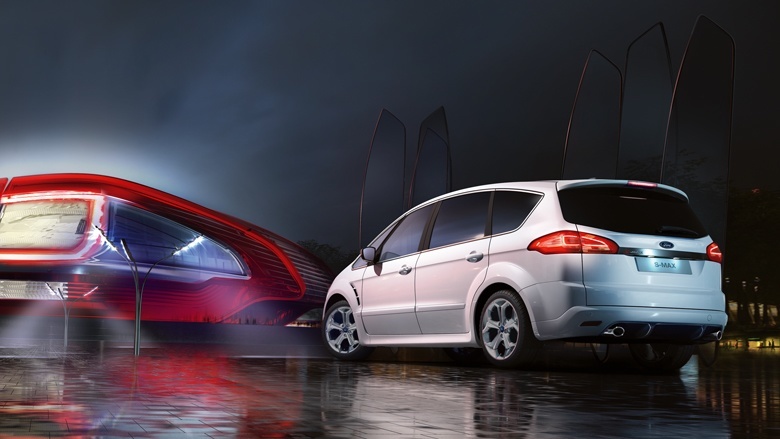 When the S-Max appeared in June 2006 it came with a choice of 2.0 or 2.5-litre petrol engines, the latter being the same turbocharged unit found in the second-generation Focus ST. As such it's plenty gutsy enough so you can get your offspring to school in a hurry, but thirst is an issue which is why you're better off going for one of the four-cylinder diesels.
Take the oil-burning route and you've got 1.8, 2.0 or 2.2-litre units for choice, the most common being the mid-range option. While the 1.8-litre unit is a bit weedy for a fully laden S-Max, the other two lumps offer ample urge; the excellent 2.2-litre four-pot makes long-distance cruising utterly effortless.
This biggest of the three diesels didn't arrive until March 2008 — a few months after the rather pointless 2.3-litre petrol unit was introduced. Whichever engine you go for, it's worth seeking out a facelifted S-Max: these post-March 2010 cars have higher-quality interiors and extra safety kit to look after your precious cargo.
As you've probably guessed by now, we're big fans of the S-Max, but you don't have to take our word for it. This was the best new car of 2006 according to the Car of the Year judges, which is why they gave it the 2007 award. Owners love them too, so as Ford used to say — you need to S-Max your life if you're looking for a brilliant family hold-all.
A new S-Max was unveiled at the end of 2014 and it went on sale in 2015, bringing this generation's life to an end but also making it even better value on the used car market.

What to look out for when buying a used Ford S-Max
The S-Max has proved to be pretty reliable so far, most faults centring on the electrics and electronics, so check that everything works as it should. Items like parking sensors, climate control systems and rear window demisters are the first things to pack up. The other key issue is with dual-mass flywheels failing on cars that have covered lots of miles or which have been used in stop/start traffic a lot.
There have been six recalls for the S-Max, because of potential problems with fuel leaks, faulty heated windscreens and various braking issues. There have also been two separate recalls for S-Maxes with a glass roof panel, because of the danger of it becoming detached.
The one to buy
2013 Ford S-Max 2.2 TDCi Titanium
Specifications
Engine: 2179cc, 4-cylinder turbodiesel
Power: 197bhp @ 3500rpm
Torque: 309 lb ft @ 1750rpm
Transmission: 6-speed manual
Acceleration: 0-62mph in 8.6sec
Top speed: 133mph
Fuel: 42.8mpg combined
CO2: 174g/km
Road tax band: H
Dimensions: L 4768mm, W 1884mm, H 1658mm
Ford S-Max rivals