First Drive review: 2016 Tesla Model S 60D
Wary at first, Giles Smith soon let the electric car with a brain do the work
---
Published 08 November 2016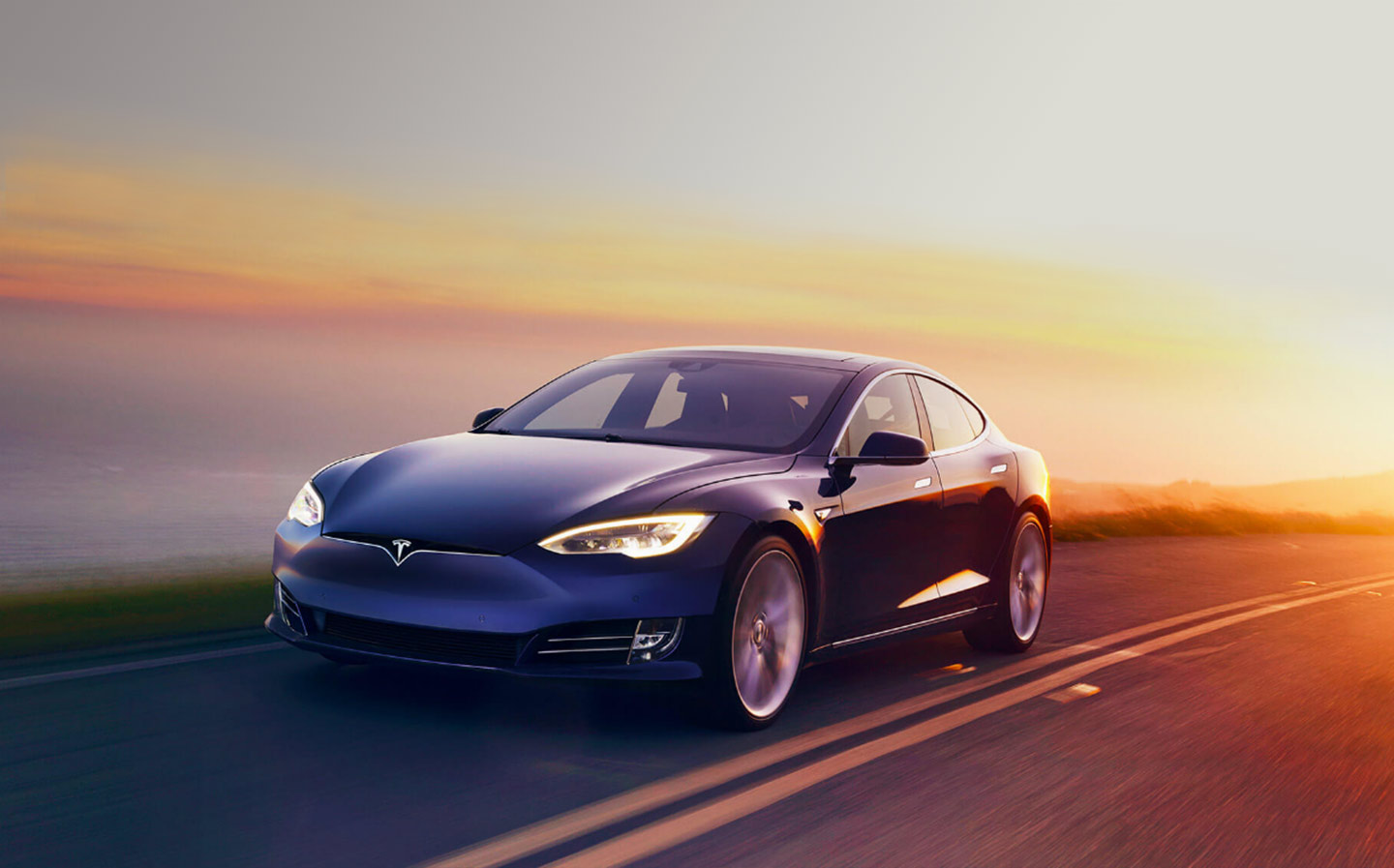 IT WAS while I was Autopiloting up the M4, just west of Heathrow, that the conclusion became inescapable. The Tesla Model S 60D is quite simply the greatest car your correspondent has ever not driven.
That Autopilot feature takes a small amount of getting used to, though. The first time you flick the indicator and then trust the car, at 70mph in thickening traffic, with no input from you on either steering wheel or pedals, to make its own way into the adjacent lane… well, that moment calls for a fairly profound leap of faith, not to mention an ability to block out recent news stories regarding unfortunate incidents on American freeways.
Think of it only as a superior kind of cruise control, Tesla insists, with its lawyers hovering anxiously in the background. (Last month it announced a hardware upgrade to all its new cars that makes them ready for fully autonomous driving.) Yes, the car uses radar to sweep the area for road markings and moving objects but that doesn't mean there is to be any climbing into the back with a copy of Puzzler and a packet of Jelly Babies. Hands must remain on the wheel at all times.
---
View the Tesla Model S cars for sale on driving.co.uk
---
Which mine duly did — perhaps a little too firmly at first. My twitchiness and eagerness to get involved, as heavily laden lorries lurched up ahead, repeatedly disengaged the system and put me back in control. But my hands relaxed eventually, followed by my shoulders, which descended from the position they had taken up adjacent to my ears. And soon I was sitting back and letting the car take the strain.
The 60D is one of six variants of Tesla's large saloon, which suggests the tech entrepreneur Elon Musk with his PayPal billions is serious in his attempt to take luxury electric cars into the mainstream. It manages to look distinctive but unpretentious. It doesn't fall into the electric-car trap of trying to make a statement about tomorrow with its bodywork. It is content to look like anybody else's car, provided that car is a nice, expensive one.
And, oh, the joy of operating it, at every level. "Is that a key in your pocket?" the car will murmur to itself as you approach, before delivering the lavishly thick silver door handles from their flush position in the bodywork. Naturally, I was overcome by a childish urge to catch the system napping. I tried jumping out, creeping up, rushing it from behind. Nothing worked. The handles were always ready.
"There is no vehicle on the road so extensively and intuitively keyed into the sensibilities of a generation reared on tablets and phones"
Blissfully, the dashboard has been cleared of all but two buttons — one to unlatch the glove compartment; one for the hazard lights. All other controls reside on a giant touchscreen. Key items — the air-conditioning; the windscreen demister — are a single tap away. Slightly more recherché things — the weight of the steering wheel; the degree of the regenerative braking; Spotify, which comes as standard — are a maximum of three taps away.
The car rushes through the air in eye-widening surges of power, yet without engine noise, exhaust burble, petrol whiff or any of that other prog rock stuff.
You can expect to get a little over 250 miles out of its fully charged battery, which is enough to banish range anxiety, at least in the short term. Most versions of the Model S will take you even further. Program a journey beyond the car's range and the sat nav will inform you where you need to stop for electricity — assuming the proposed charging point isn't occupied when you reach it.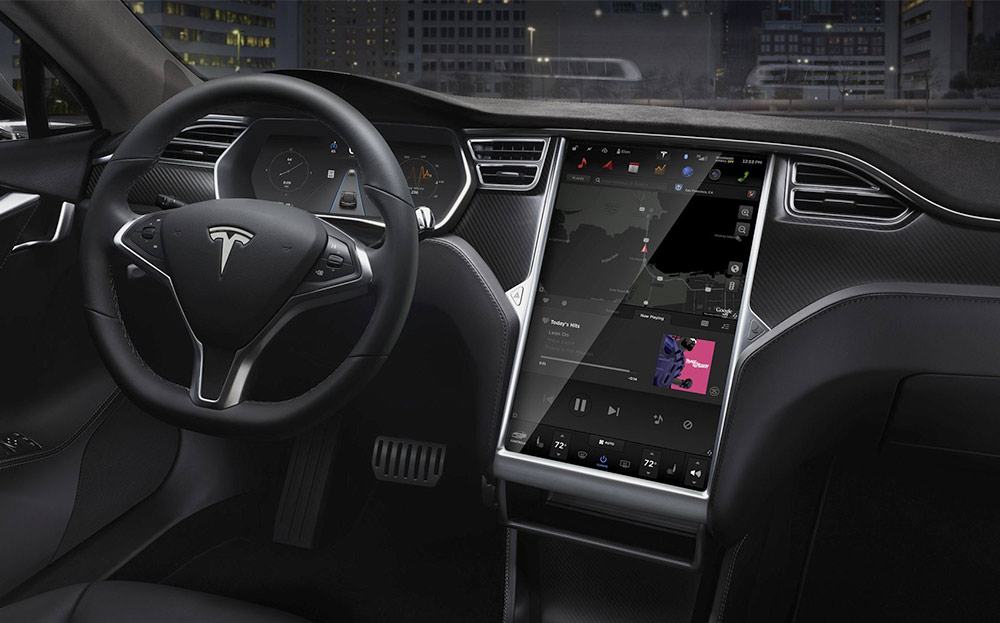 As for infrastructure, the on-screen map of British charging stations — both Tesla's own, and secondary public points that will also do the job but slightly slower — looks encouragingly forested. That said, each tab representing a charger is roughly the size of Birmingham, scale-wise, so the sense of a bristling network may be a graphic illusion as much as anything else. Still, the network is there and — we're promised — expanding.
---
Browse NEW or USED cars for sale on driving.co.uk
---
And what a car. For all the industry-wide blather about "connectivity", there is no vehicle on the road so extensively and intuitively keyed into the sensibilities of a generation reared on tablets and phones.
And yet there's something fundamentally warm about it, too. Your relationship with a car alters when that car seems to have a brain. One could imagine growing fond of a Tesla in the way one might grow fond of a dog.
A Model S is more expensive than a dog, of course. Entry-level here (the S 60) still means a cool £57,780, minimum. But is that so much to stump up for a living slice of the future? And maybe Tesla accepts PayPal.